Projects
Lazos de Agua launching in Colombia: Agua para ConvidArte Tumaco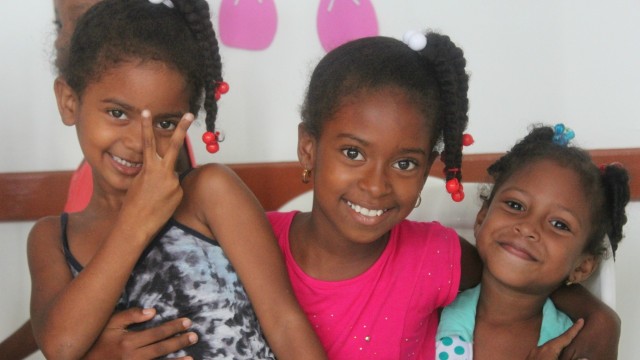 The Agua para ConvidArte Tumaco project is part of the Lazos de Agua Program, an innovative Water, Sanitation and Hygiene (WASH) initiative of One Drop™, the Inter-American Development Bank (IDB), The Coca-Cola Foundation and Fundación FEMSA. The project will be officially launched next November 7, 2018, in Bogotá, Colombia, with the participation of stakeholders of different levels of government, representative of the four conveners of Lazos de Agua, several groups of artists participating in the project and other key private stakeholders. The project started operations in May 2018 and is expected to conclude in December 2021.
ConvidArte (a Spanish wordplay with the concepts of "inviting" and "art") will benefit 20 thousand people in the municipality of Tumaco, on the Pacific coast of Colombia. With a financial commitment of more than 6 million dollars from Lazos de Agua, the Municipality of Tumaco, Fundación PLAN and the local communities, people living in 20 rural and 7 urban communities of Tumaco will gain access to safe drinking water, sanitation and hygiene services.
Developed under One Drop's A·B·C for Sustainability™ model and with the Social Art for Behaviour Change™ (SABC) approach, Agua para ConvidArte Tumaco gathers a diversity of key actors in the technical, artistic and financial areas, such as the Tumaco Municipality, Fundación PLAN, the water utility Aguas de Tumaco, local artist groups and financial institutions. The latter will help strengthen the WASH supply chain to support market-based solutions and therefore increase the pace of access to drinking water and sanitation services.
The SABC activities are led by the artist groups Agencia de Comunicaciones del Pacífico - ACOP, Maestros del entretenimiento and La Guagua, and coached by One Drop's Social Art experts. They seek to increase the adoption of healthier behaviours such as household drinking water treatment and safe storage, handwashing with soap and water at key moments, payment of the water service tariff and, for the rural communities, payment of the sanitation service tariff.
Other numbers from Agua para ConvidArte Tumaco
820 households (3,517 beneficiaries) located in 7 neighbourhoods of the urban area, and 1,886 households (8,427 beneficiaries) located in 9 rural communities, will gain safe access to water.
Regarding access to sanitation in rural communities, the project will enable proper management of domestic waste waters in 1,526 households (8,056 beneficiaries) located in 11 communities.
1,526 rural households will benefit from functional handwashing facilities.
At the end of the project, 20,000 people will benefit from an improvement of their level of water and/or sanitation services and will also have been participants of the Social Art activities framed in the SABC approach.
About Lazos de Agua Program
Lazos de Agua Program is a multi-stakeholder partnership of One Drop, the Inter-American Development Bank (IDB), The Coca-Cola Foundation and Fundación FEMSA. With a commitment of USD$ 25,000,000 from these organizations and complementary investments for a similar amount from national and local governments as well as from executing partners, Lazos de Agua seeks to provide access to drinking water and improved sanitation and hygiene to around 200,000 people in Colombia, Guatemala, Mexico, Nicaragua and Paraguay by 2021.
Social art and sustainability are the core of this innovative Program that contributes to improving living conditions in Latin America. Lazos de Agua introduces the Social Art for Behaviour Change (SABC) approach in the Water, Sanitation and Hygiene (WASH) sector and develops its projects based on the One Drop's A·B·C for Sustainability model.
To have long-term positive impact in the region, Lazos de Agua engages with governments and communities to reinforce their leadership and leverage their financial resources. While supporting the targeted countries to achieve the Sustainable Development Goal No. 6: "Ensure availability and sustainable management of water and sanitation for all," Lazos de Agua also seeks to influence governments' policies and programs to adopt a behaviour change-centred approach and scale-up the methodology of the intervention through the Region.
Lazos de Agua ensures that all its projects are sustainable with the One Drop ABC for Sustainability approach, where A stands for Access to safe water, sanitation and hygiene through infrastructure and capacity building; B for Behaviour Change through SABC interventions; and C for Capital to develop financial products and other support activities generating revenues to increase the pace of access to safe water and sanitation.