Events
PHILLIPS: Jewels Auction
Photo 1 of 3 - Sevan Bıçakçı
Photo 2 of 3 - Sevan Bıçakçı
Photo 3 of 3 - Photo credit: Kemal Olca
Photo 1 of 3 - Sevan Bıçakçı
Photo 2 of 3 - Sevan Bıçakçı
Photo 3 of 3 - Photo credit: Kemal Olca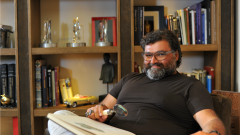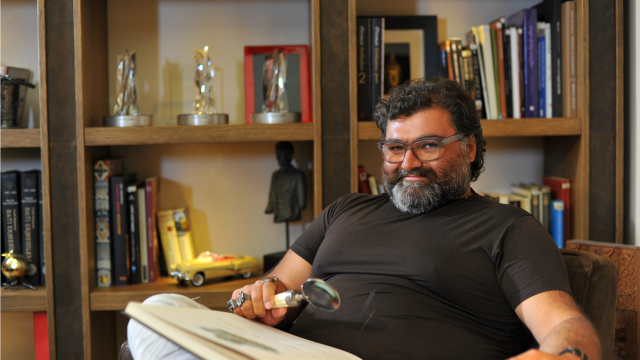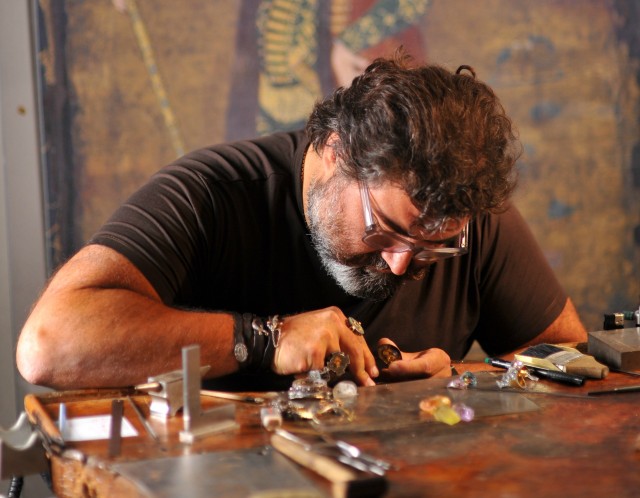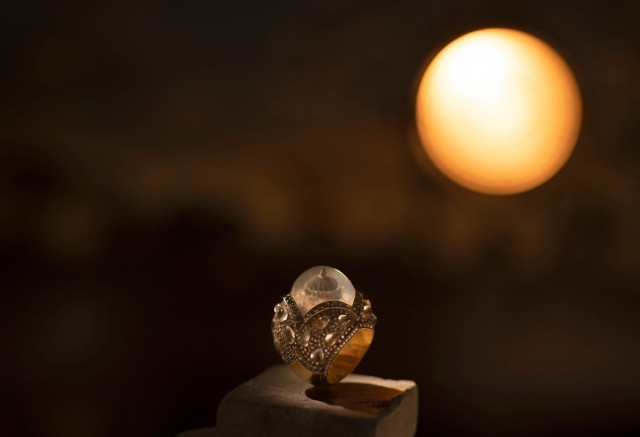 A Philanthropic Touch to Phillips Auction House's
December Jewels Sale
With a special lot by Sevan Bıçakçı to benefit the One Drop Foundation
Sevan Bıçakçı is an exceptional storyteller. His high-art jewelry reminds the world of the myths we share and delights us with the beauty that surrounds us.
This time, Sevan has decided to lend his voice and eclectic mind in support of One Drop and its vital cause of water – another beauty that we often take for granted.
Beyond this ring, this lot also includes a unique experience and a chance to meet the designer.
After the resounding success of their most recent collaboration, Art for One Drop, Phillips Auction House and the One Drop foundation are proud to join forces again.
Sharing a common world vision, the two organizations reprise their successful partnership, while the Manhattan-based auction house will offer a priceless lot; a one-of-a-kind ring with reverse intaglio carving by craftsman Sevan Bıçakçı, a unique drawing of the masterpiece, a private meeting with the artist for a tour of his workshop located near Istanbul's Grand Bazaar, a visit of the architectural landmarks that have inspired his work, as well as an exclusive invitation to Bıçakçı's private yacht for a Bosphorus cruise tour.
This lot will be featured alongside a selection of remarkable jewels in Phillips' auction, all of which will be available for bidding by collectors around the globe.
The proceeds from the exclusive piece dedicated to One Drop, graciously donated by Sevan Bıçakçı, will go to fund the Foundation's vital mission of ensuring sustainable access to safe water and sanitation to those who need it the most.
Aligned with the United Nations Secretary-General's Global Call to Action to support adequate water and sanitation in healthcare facilities and making this matter a priority, all net proceeds from this lot go towards One Drop's program dedicated to healthcare facilities and will help reduce infant and mother mortality rates around the world.
Healthcare facilities, our global priority
896 million people do not have access to safe water in healthcare facilities.
1 in 4 healthcare centres around the world lacks basic water, sanitation, and hygiene services.
One Drop recently committed $6 million USD to improve healthcare facilities worldwide.
For every $40 USD raised, One Drop can ensure adequate water, sanitation, and hygiene for one person treated in a healthcare centre.
100% of the funds generated by the fundraising events and One Drop partnerships are dedicated to our projects. Our founder Guy Laliberté's financial commitment covers all administrative costs.