Team
Meet the dedicated people behind One Drop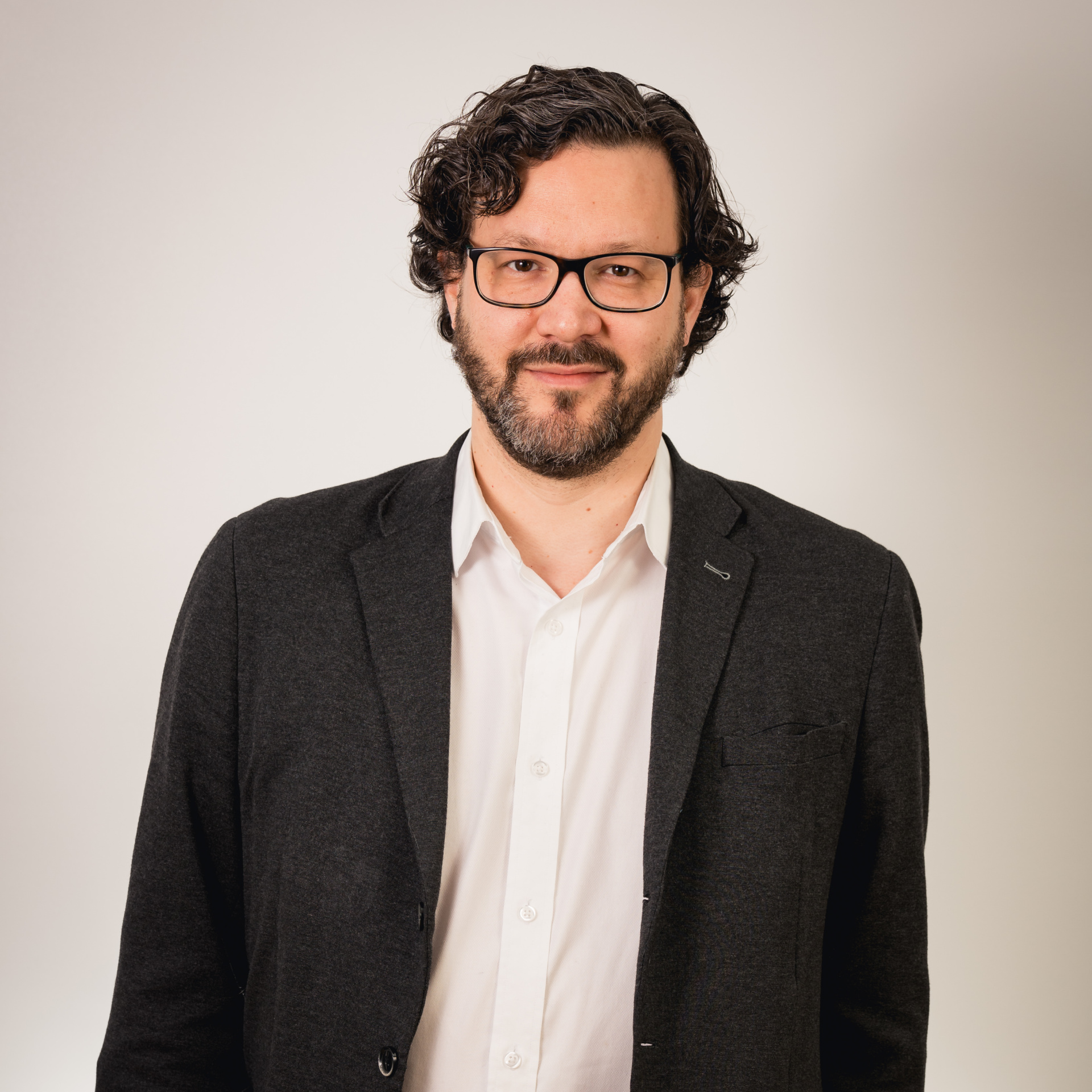 Alexandre Meunier
Chief Marketing and Events Officer
"There's nothing more exciting than a blue ocean"
Alexandre leads the charge when it comes to organizing major projects intended to raise funds for One Drop's international programs. In his role as Chief Marketing and Events Officer, he creates and executes innovative projects, combining elements that are often unprecedented in the philanthropy sector. With 16 years of experience under his belt, Alexandre is always striving to build on his latest project and find new, innovative ways to convey the One Drop message.
For Alexandre, there's nothing more exciting than a challenge! More than anything, loves the ambitious nature of the One Drop organization, as well as overcoming things that seem impossible. Together with his team, he is faced with big, bold ideas and tasked with bringing them to life!
André Léger
Chief Financial Officer
In order for One Drop to get the most out of its financial resources to better serve the needs of communities around the world, André Léger is tasked with making sense of the dollars and let them talk.
With an MBA, years of experience and a knack for numbers in his arsenal, André brings to the team everything one needs from a financial wizard but with a humanitarian streak and an unrelenting sense of optimism to boost his colleagues. For him, the most rewarding part of his job is seeing how it all translates into creating a better world for everyone. André loves to support his colleagues and help those around him develop their skill sets.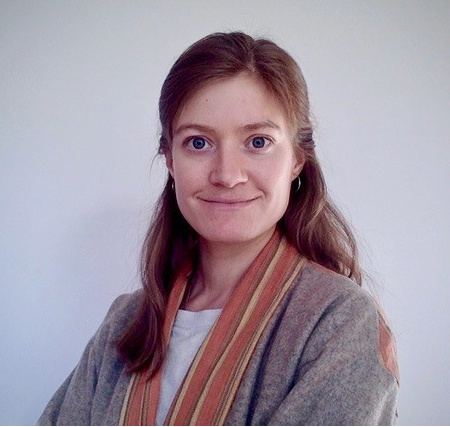 Anna Zisa
Advisor, Monitoring, Evaluation & Knowledge Management
"You don't have a snail problem; you have a duck deficiency!" — Bill Mollison
As One Drop's project officer, Anna's role involves increasing the quality and sustainability of our interventions through research and reporting. Her background in environment, development and ecological agriculture, as well as integrated water resources management, makes her expertise invaluable to the One Drop mission.
As a cross country skiing enthusiast, Anna's ability to traverse along difficult tracks matches her holistic thinking at work where she is tasked with tracking the progress of the One Drop projects. Navigating her way around problems, like she would on a pair of skis, her ability to adapt to upcoming obstacles is a skill that's constantly put to the test in her line of work.
Anna's background is diverse, with both French and Mexican roots, but now she calls Canada "home." Her exposure to different cultures brings with it worldly insights that allows her to better connect with the people she works with around the world. For her, the most rewarding part of it all is when insights from monitoring and evaluation of One Drop's projects are integrated into decisions for programming improvements.
Antonio Rosillo
Agroeconomy Consultant
Antonio Rosillo joined One Drop in 2017 as a strategy development consultant focused on access to microcredit for rural communities seeking solutions for strengthening water, sanitation and hygiene (WASH) services, as well as revenue-generating activities to increase income for vulnerable households. Antonio brings his expertise to the Lazos de Agua program, as well as to projects in Nunavik, Haiti and India.
Antonio brings over 25 years of experience in international rural development, particularly on irrigation projects with a value chain approach in Latin America, the Caribbean, Africa and Canada. His experience as an Agroeconomist has provided him with a strategic vision of rural development with a focus on sustainability.
Antonio Rosillo holds a degree in Agricultural Engineering with a specialization in Integrated Rural Development from the University of Israel. In addition, he holds a Master's degree in Agroeconomics from Laval University.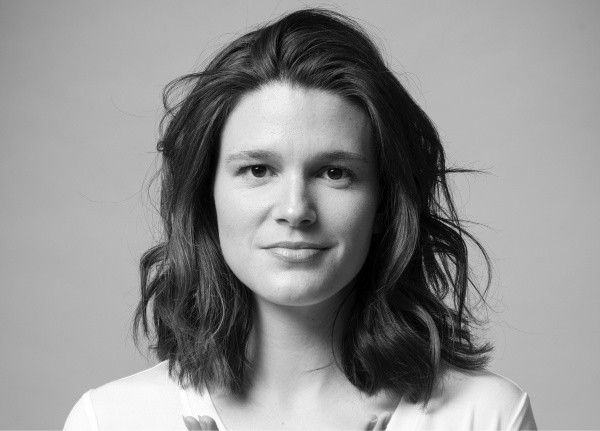 Ariane Ergas-Forget
Advisor, Digital Strategy
Since graduating as a Bachelor in Communications and Master of Management, Ariane has brought over a decade's worth of expertise to her role as One Drop's marketing and communications advisor.
As someone who loves nothing more than to discover the unknown, Ariane's wanderlust has made her into an intrepid traveller, taking her to all corners of the globe. Her spare time is usually spent exploring new places, engaging with new people and cultures, and gathering new experiences around the world.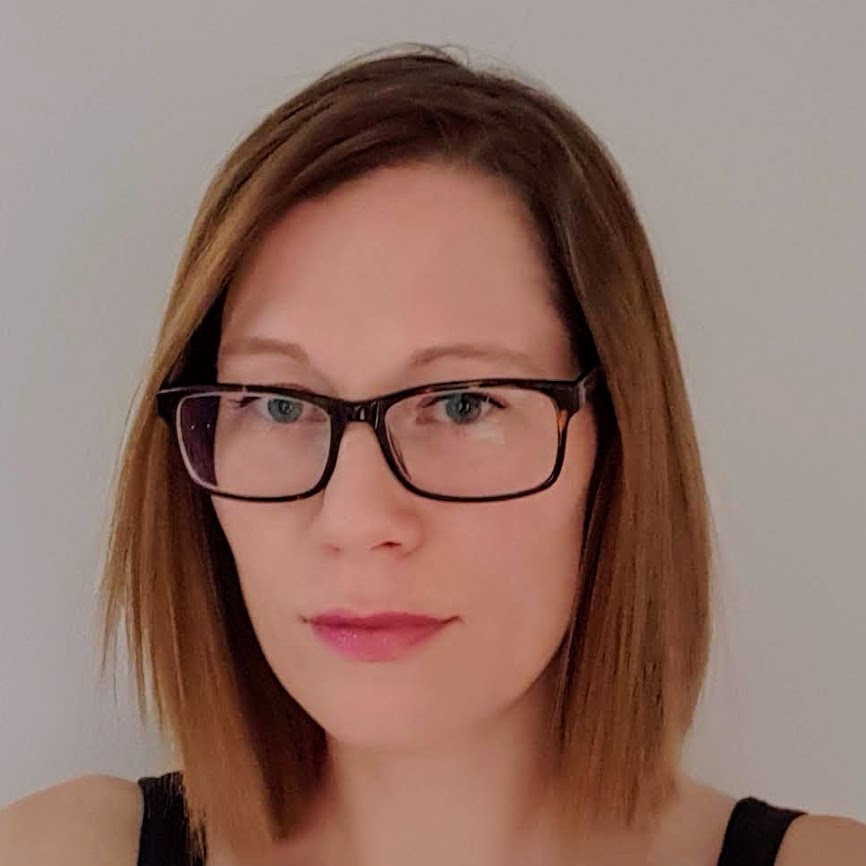 Bérangère Julien
Financial Compliance Analyst
Bérangère Julien has been with the One Drop Foundation since 2020, joining us with more than 16 years of professional experience.
Before joining One Drop, she worked as Production Accountant for both Lune Rouge Entertainment and evenko; prior to that, she worked for more than 12 years as Financial Analyst for Governmental Affairs and Tourism Development at L'Équipe Spectra entertainment production and artists agency.
Bérangère is never deterred by a challenge, and brings an air of friendly confidence to everything that she does, with just the right added touch of humour and curiosity. In her off-hours, she enjoys working out, is enthusiastically devoted to her children and loves to cook with them.
Bérangère holds a Bachelor's degree in Business Administration from HEC Montréal business school at the Université de Montréal.
Camille Nadia Staez-Lévesque
Project Officer, International Programs
As a Project Officer at the One Drop Foundation, Camille Nadia supports the International Programs team in the management of active projects, in the development phase of new projects and in communications.
Passionate about anthropology, intercultural dialogue and international cooperation, she aspires to work towards the resilience of the most vulnerable communities. Before joining the One Drop team, she worked for the Canadian Red Cross as a disaster relief worker. She also worked as a volunteer in monitoring and evaluation for Carrefour International and the Association de femmes paysannes Pag La Yiri in Burkina Faso. Passionate about human rights, she was also a volunteer group coordinator for Amnesty International for nearly 10 years.
Camille Nadia holds a Bachelor's degree in social and cultural anthropology and a Master's degree in administration with a specialization in humanitarian aid and international development from Laval University.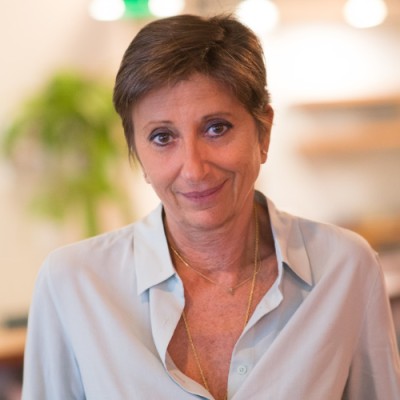 Caroline Duret
Director, Event Partnerships
Driven by the desire to help people in need by devoting her extensive expertise in fundraising, Caroline Duret spent most of her professional career working with large organizations and managing sales teams, all the while building a sprawling network locally and internationally. With her wealth of experience and proven track record in sales, she joined One Drop in 2019 as Director, Event Partnerships.
Caroline helps put together novel fundraising initiatives supported by a visionary community of partners and donors.
Prior to joining One Drop, Caroline Duret held management positions in sales, strategic partnerships, business development, and wealth management, lending her expertise to organizations such as C2 International, The Family Company, and The French Organizing committee of The FIFA World Cup France 1998.
Caroline studied Economics at Université de Nanterre (Paris) and was inducted into the National Order of Merit in France. When she's not busy forging partnerships at One Drop, she's either indulging her passion for sports and cooking, or busy making sure her kids get the best chance to succeed in life.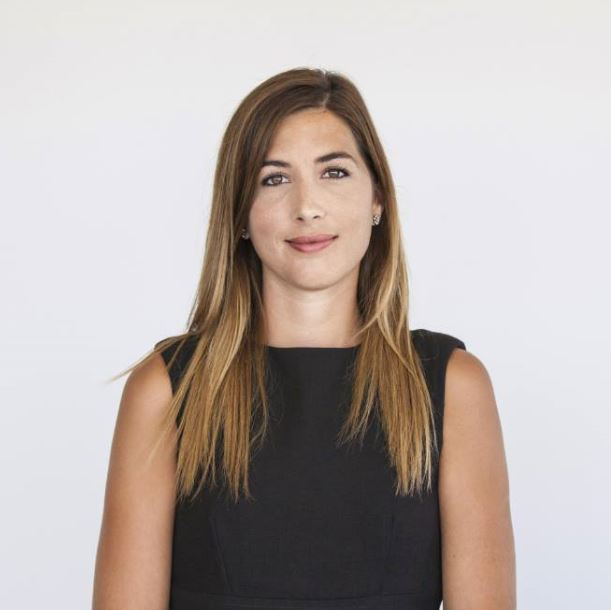 Émilie Lafond
Senior Advisor, Marketing
''Every moment is an organizing opportunity, every person a potential activist, every minute a chance to change the world.'' - Dolores Huerta
After many years living and working abroad, Québec City native Émilie Lafond, returned home to Canada and was excited to land a dream role at the international foundation, One Drop.
With a bachelor's degree in communications, a background in public relations and an artistic soul, Émilie was in the perfect position to shine at One Drop. Deeply proud to be part of the organization, Émilie works hard to help spread the charity's message and provide safe water to communities in need. Émilie believes deeply in the power of art, especially in its ability to connect with people on an emotional level and uses it to craft meaningful communications strategies that change millions of lives.
As a versatile member of the communications team, Émilie manages numerous projects including corporate communications, marketing campaigns, signature auctions and One night for One Drop, the organization's annual flagship event that features performances by Cirque de Soleil. Seeing her words inspire others to become more aware of the need for safe water motivates Émilie to keep bringing her best.
Emilio Gómez Grijalva
Social Art for Behaviour Change Specialist (consultant)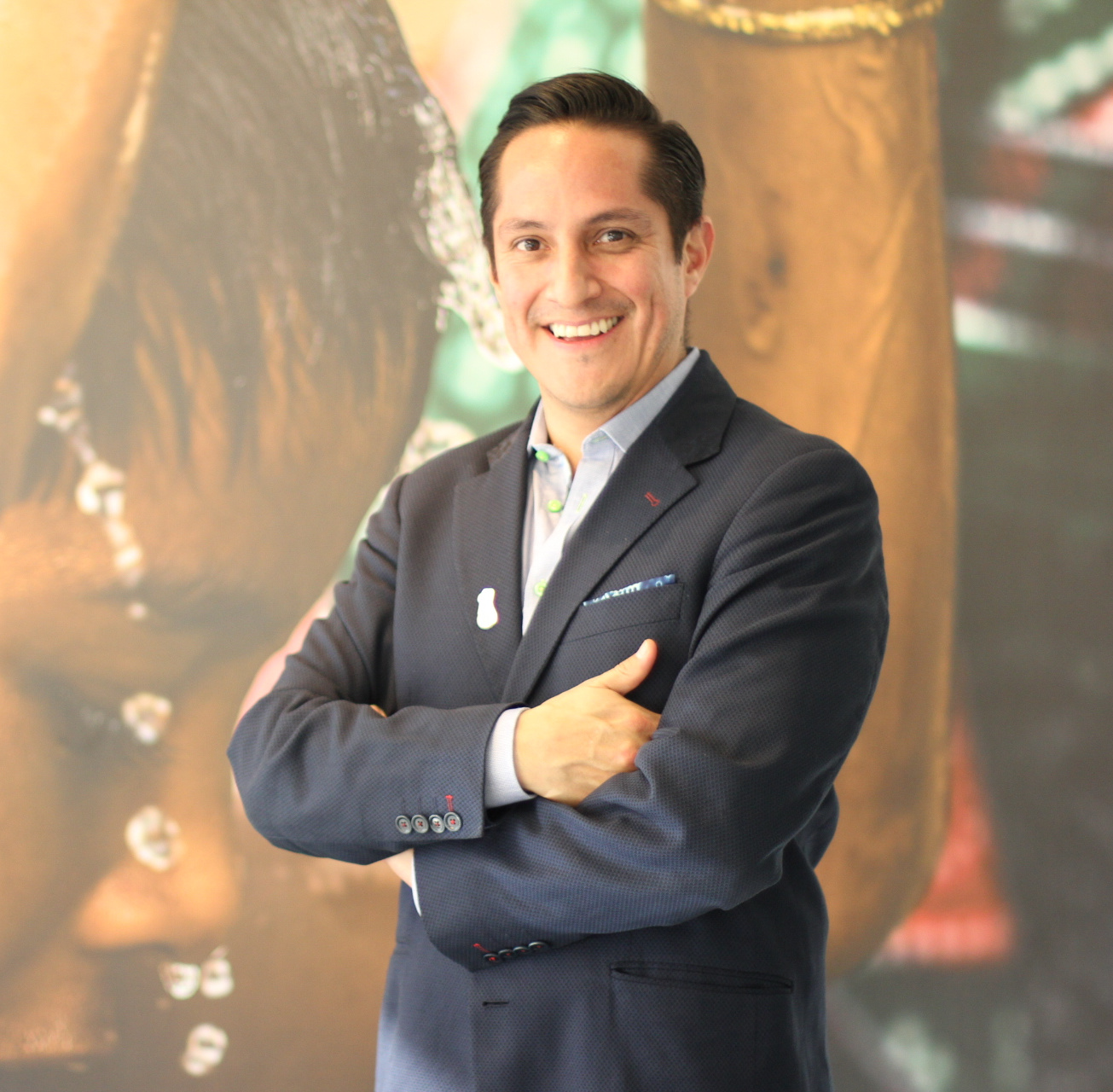 Ernenek Duran
Director, Latin America
"Life is like riding a bike; always forward and with balance"
Ernenek brings over 15 years of international experience to the table in his role as the Latin America Director for One Drop. As someone that loves nothing more than to travel and collect cultural experiences along the way, Ernenek has lived in Mexico, Honduras, France, the UK and now for almost 10 years in Canada. He has no shortage of worldly insight to bring into the One Drop office, that's for sure!
Ernenek describes his work at One Drop as 'stimulating and challenging,' while his greatest satisfaction coming from overcoming these challenges in order to positively impact the lives of so many who are in need. His empathy for others extends to the volunteer work that he carries out, including acting as a mentor for Big Brothers Big Sisters.
Gabrielle Goodfellow
Director of Corporate Partnerships-CSR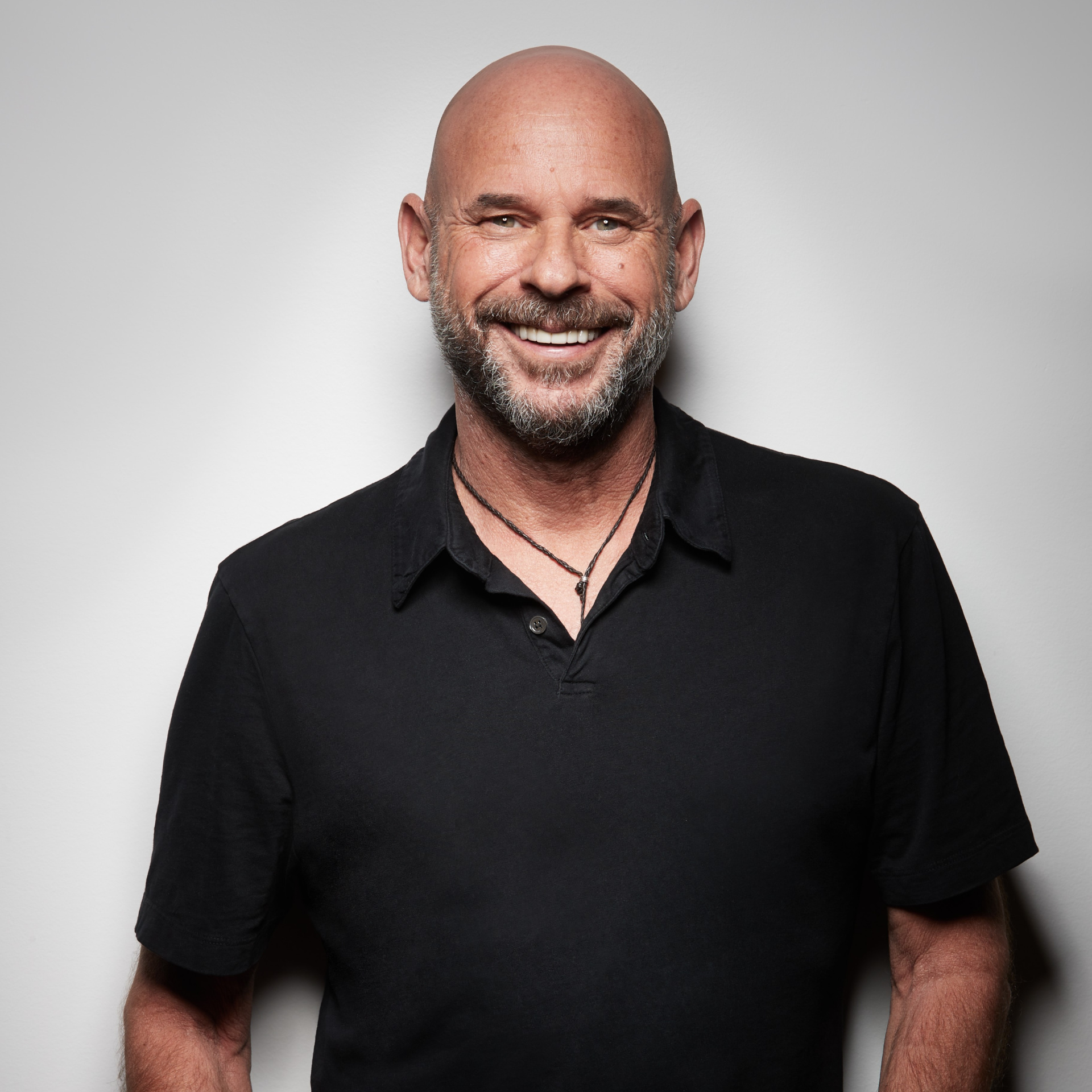 Guy Laliberté
Founder of One Drop, Cirque du Soleil, and Lune Rouge
Founder of One Drop, Cirque du Soleil, and Lune Rouge, Guy Laliberté was named one of the most influential people in the world by Time Magazine and was recognized as one of the most creative and innovative minds by Condé Nast. The strong vision of this unique entrepreneur and prominent philanthropist is what made Cirque du Soleil a respected brand worldwide. Perceiving water as one of the 21st century's greatest challenges, Guy founded the One Drop Foundation in 2007 with the vision of a better world, where all have access to living conditions that allow empowerment and development, today and forever. A true ambassador for local talent and creativity, he also continues to work with young creators and entrepreneurs by supporting several innovative initiatives.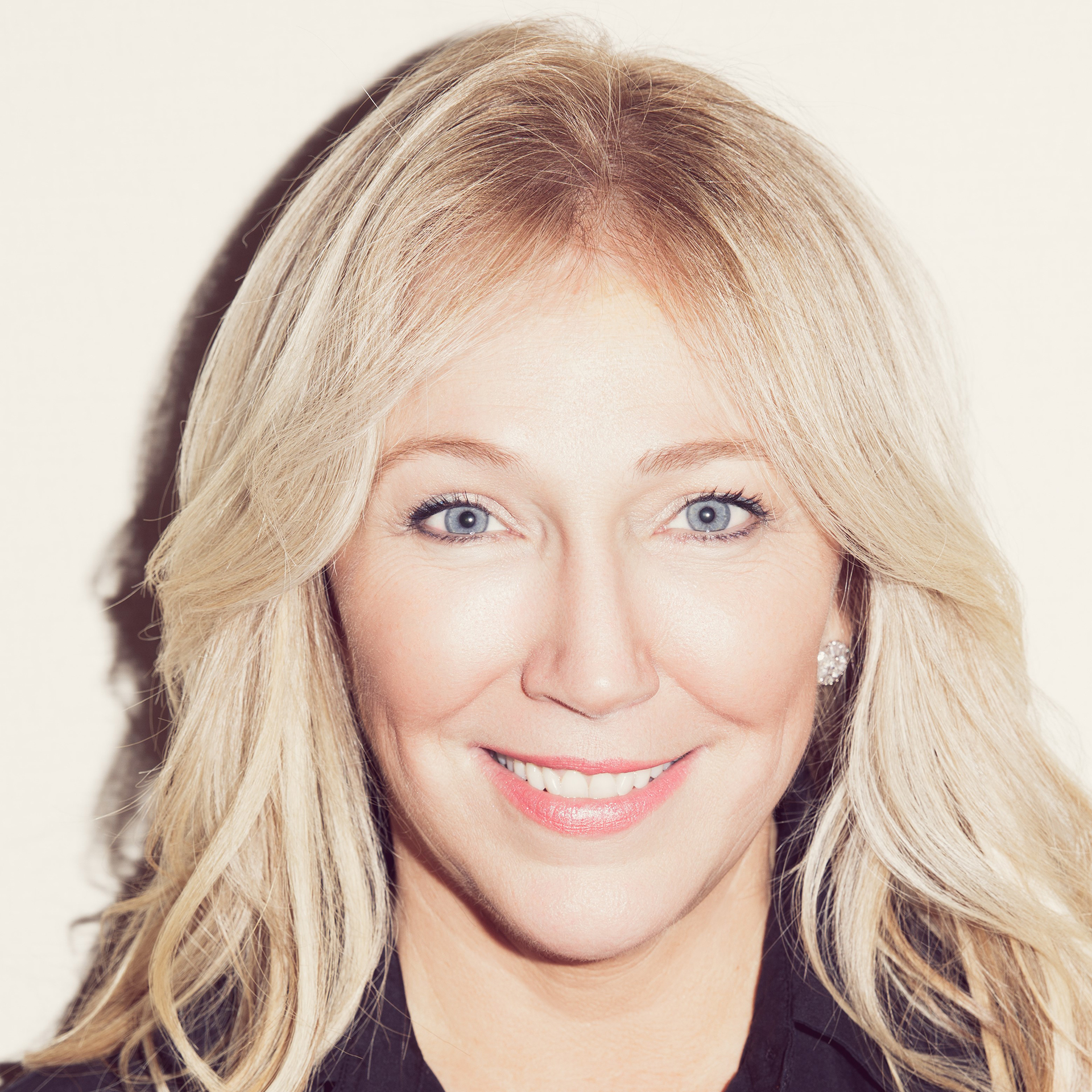 Heather Acheson
Global Ambassador
"Those who bring sunshine into the lives of others cannot help but bring it to themselves"
With a background on international events, working with Fortune 500 companies and organizing business forums, incentive trips and benefit galas for global charities, Heather brings to One Drop a vast knowledge to connect people beyond borders. She is the only Canadian to ever serve the 700-year-old dynasty of the Grimaldi family of Monaco, as Attachee to the Soverign Prince of Monaco. There she organized Palace events, Head of State visits and built international relationships that enrich her role as Global Ambassador to One Drop.
Aside from connecting people from all over the world to One Drop fundraisers, Heather is a 19th century script writer. Referred to as 'Ladypenman', Heather has scripted by hand historical entries inside ancient Royal history books. She is also writing her autobiography, which will undoubtedly be a page turner...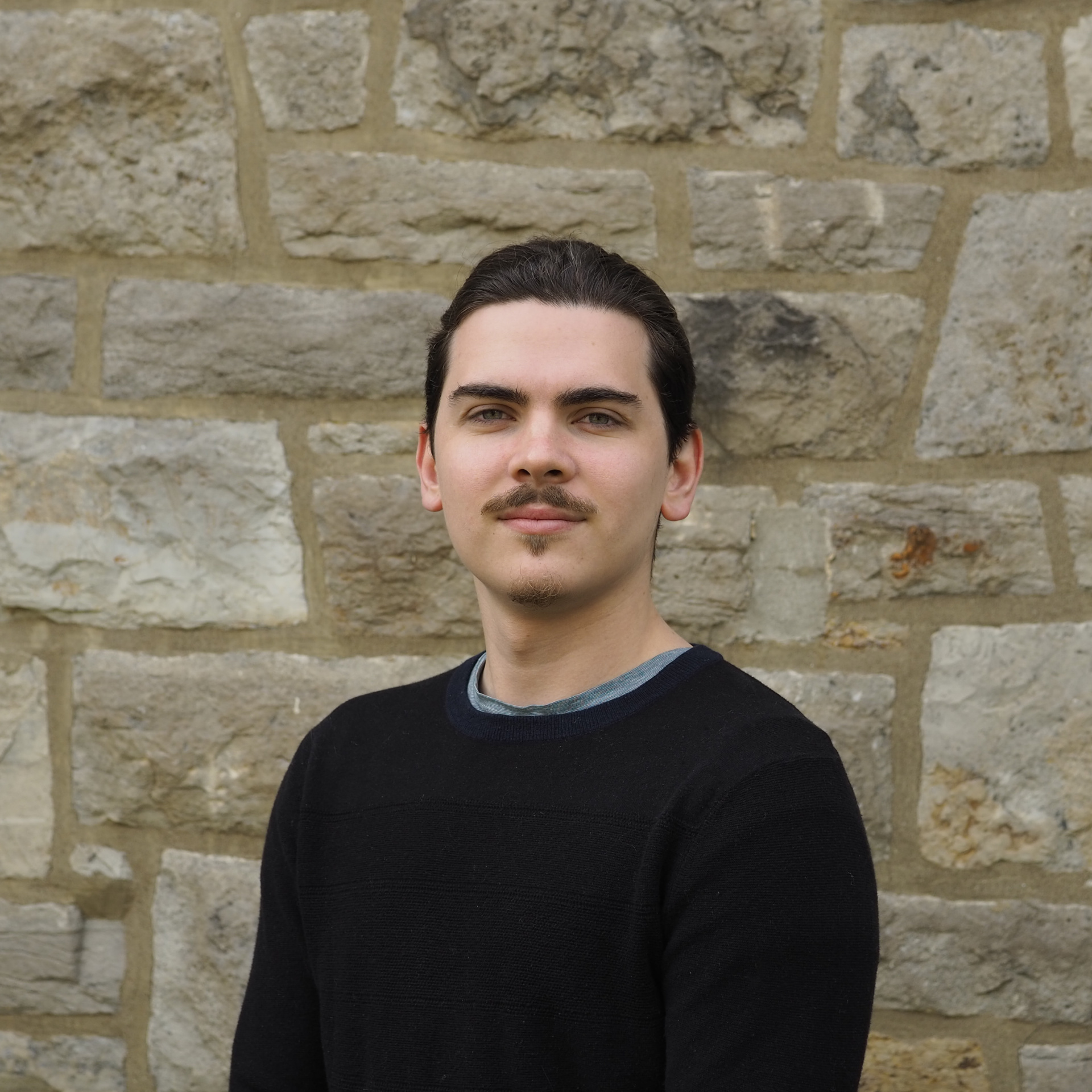 Hermann Lampron
Content Management and Communications Officer, International Programs
Hermann supports the members of the International Programs team in the content management and communication of active projects. He focuses on building and maintaining effective working relationships with internal stakeholders and teams to ensure any content writing requests are fulfilled, and supports an overall communications strategy including events, social media, website content, and PR-related material. Being primarily involved in the Lazos de Agua Program, Hermann helps manage and coordinate several project-specific work plans and supports the team with content creation for upcoming events.
Before joining the One Drop team full-time, Hermann assisted in corporate communications, knowledge management, monitoring, and research on innovation and digital strategy in international development. He continues to support these initiatives, working closely with directors to support innovation and learning.
Hermann holds a Bachelor's degree in Business Administration from HEC Montréal, specializing in Marketing and Sustainable Development.
Isabelle Viens
Expert, Social Art for Behaviour Change
"Taking the time to be with the people on the ground, that's the real life!"
Isabelle has carved out her place in the world of international cooperation over the past two decades, including 15 years of involvement with social art and popular education — the last three of which have been with One Drop. Her work has allowed her to call several Latin American countries "home," giving her ample opportunity to discover new cultures through the arts, collaborate with passionate people and to have generous, luminous and creative moments with the people with whom she crosses paths.
As someone with an appreciation for the Earth and all its riches, Isabelle's passion extends to the food it produces, as well as cooking (especially desserts!). To Isabelle, there's nothing more pleasing to the senses than the sights of colorful fruits and vegetables at a local market, the tastes of fresh produce, or the smells of a new harvest. To be able to share a magic moment of the concoction of a typical dish with a group of women from a community, to pick coffee according to the art of harvesting shared by a farmer, to learn to transform food with the ancestral method, is what she considers truly poetic.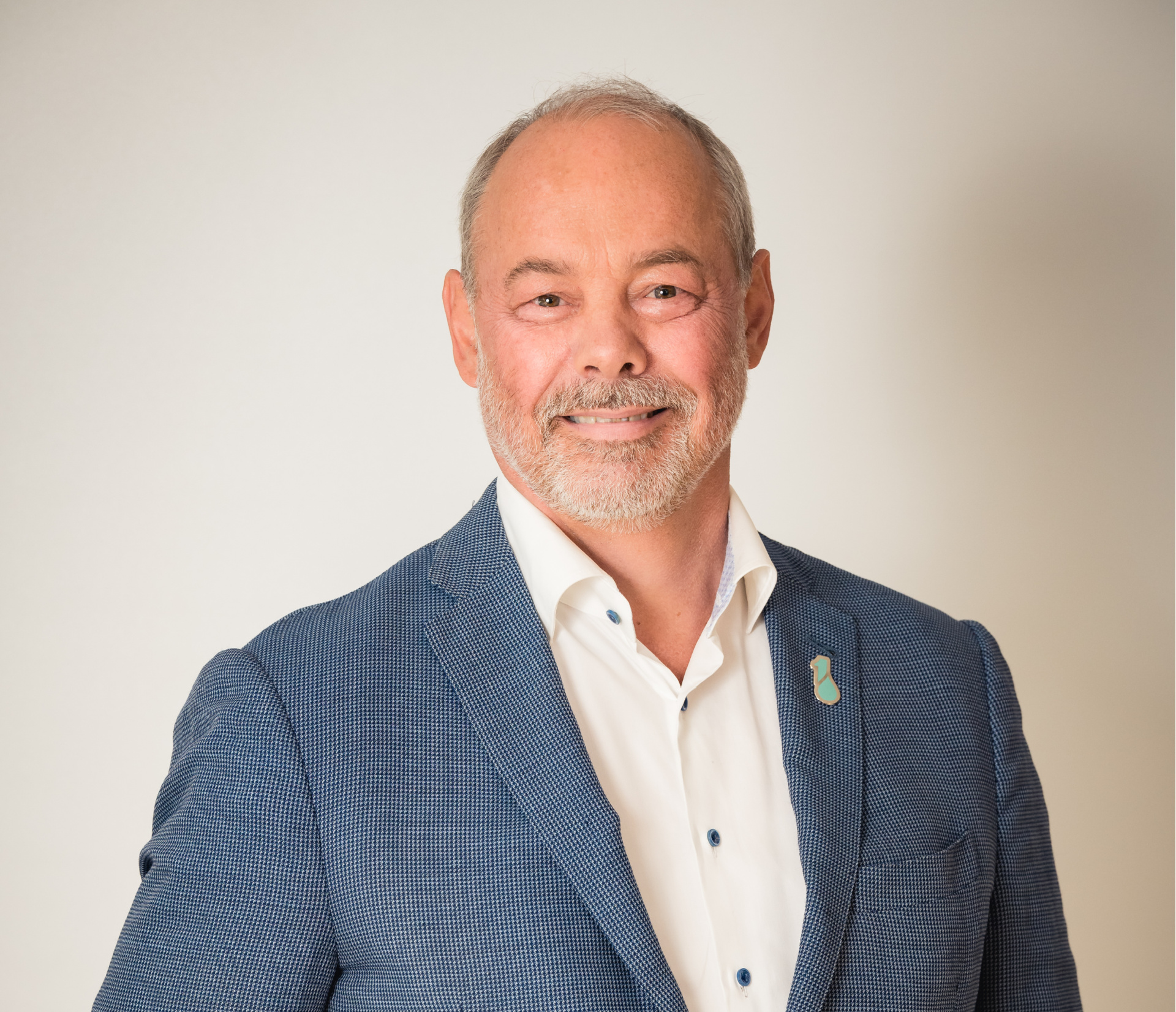 Jean-Louis Dufresne
Chief Executive Officer
"Together, let's continue turning water into action."
An experienced manager with a career that spans nearly four decades, Jean-Louis Dufresne spent almost 20 years at the prestigious communications and advertising agency BCP (Publicis Canada). He also held major positions within the Quebec government, and was awarded numerous strategic planning mandates for senior multisector leaders. He has the experience required to take organizations, partnerships, and projects to the next level.
With a keen focus on solutions and results, Jean-Louis is widely recognized for both his strategic and analytical skills and his ability to succeed at the seemingly impossible. His role as Vice-President, Senior Director of the BCP Reputation division provided him with a key leadership position where he built his standing as a renowned communications and reputation management strategist. The many positions he held alongside both business and Quebec government officials led him to serve and advise Premiers Robert Bourassa (1989–1994), Daniel Johnson (1994–1996), and Philippe Couillard (2013–2017).
Jean-Louis Dufresne holds university degrees in political science (international relations) and social anthropology, so he can attest to the added value of One Drop's Social Art for Behaviour Change approach. Over the course of his career, he has been involved with the boards of directors of numerous non-profit organizations. This diverse wealth of professional expertise gives him a rare perspective with respect to both the business world and international and philanthropic issues.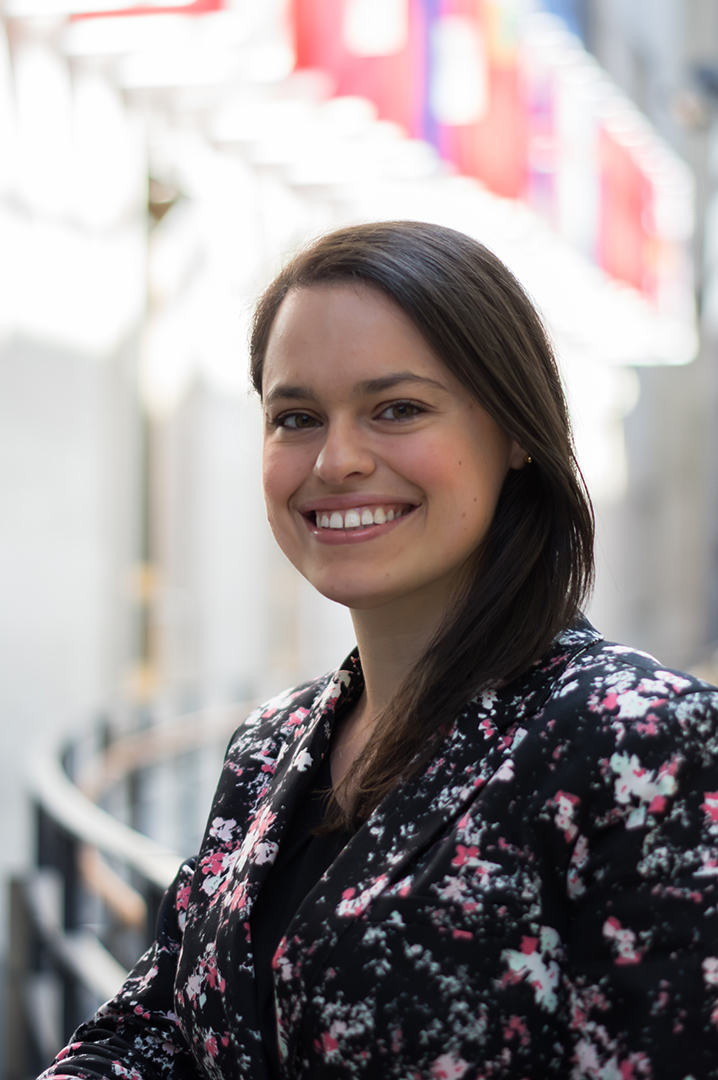 Jennifer Piccin
Senior Project Manager, International Programs
A veteran presence around the One Drop office, Jennifer Piccin oversees a diversity of projects from our very first project up in Nunavik, an Inuit territory in Northern Quebec, to our latest project in Haiti. In other words, she's always ready to take on a new challenge!
Jennifer brings optimism, energy and candor to her role as Senior Project Manager at One Drop. It's these qualities that have helped her efficiently and effectively support both our teams and partners in the field, as she works to improve the organization's tools, processes and policies.
Her true passion is being able to contribute to social change and address the issues of inequality worldwide. As she works towards these goals, she credits One Drop for providing her with an amazing space to learn from her colleagues and the communities in which she works.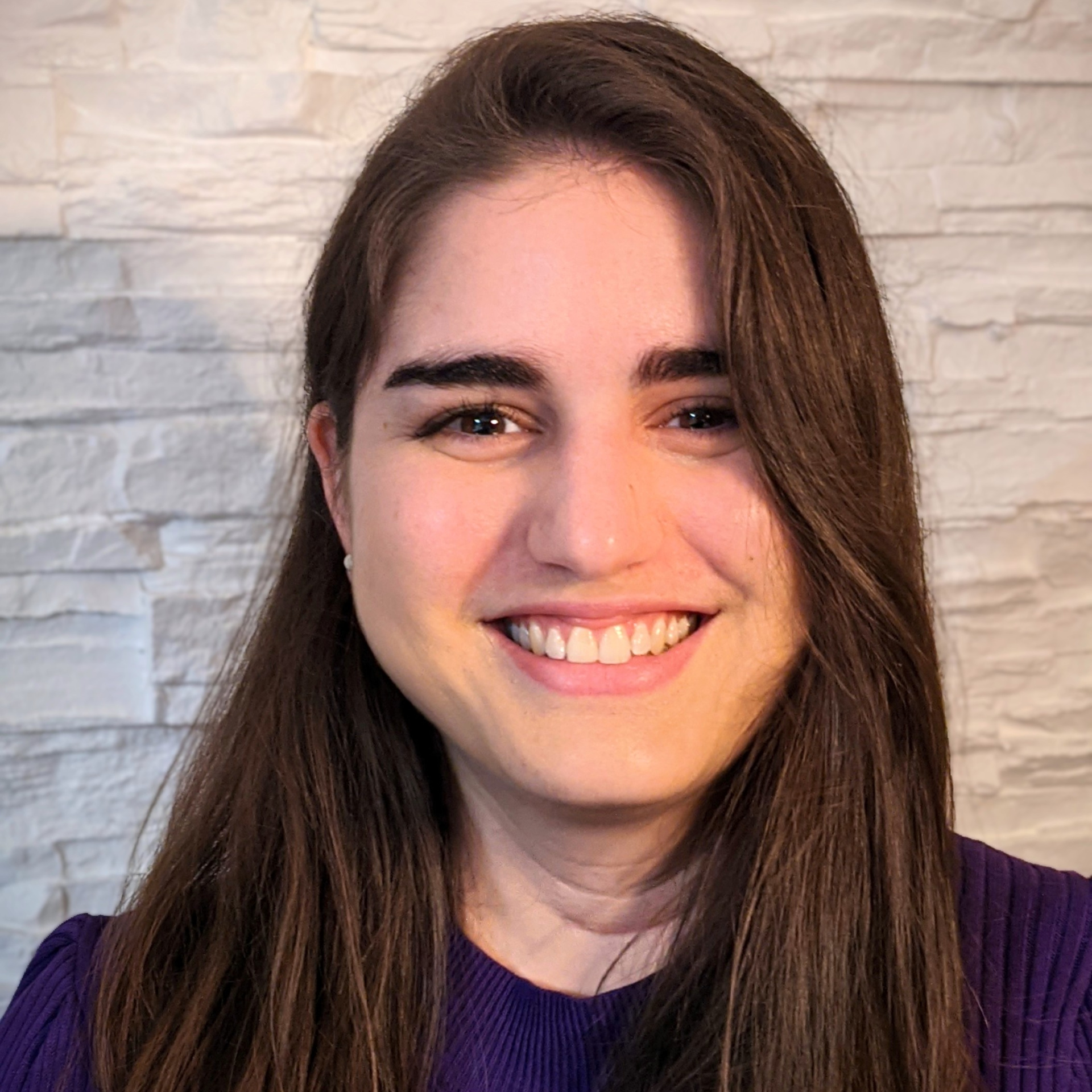 Juliane Bonieux
Financial Operations Coordinator
Juliane Bonieux joined the One Drop Foundation in 2020.
Prior to coming on board, she spent more than five years at the Cirque du Soleil Entertainment Group, first as Treasury Coordinator, then as Treasury Analyst, where she gained extensive expertise in banking management and foreign exchange risk.
With a particular penchant for efficiency, Juliane is satisfied only when things run smoothly like clockwork. She applies this efficiency to her leisure activities as well, particularly when she's downhill skiing, kayaking, playing golf, or enjoying the outdoors on her bike.
Juliane Bonieux holds a Bachelor's degree in Finance from Université du Québec à Montréal.
Kelly Quintero-Cristancho
Advisor, Learning & Communication - Lazos de Agua Program
Working with communities all over the world is my passion!
Kelly's professional journey started in Colombia, where she studied and worked in journalism, specializing in social communications. Her studies then took her to England and finally Montreal, where she completed a DESS in Environmental and Sustainable Development at the Université de Montréal.
Kelly has collaborated with a number of NGOs such as corporation Opción Colombia, which helps victims of political conflict and violence, and the Climate Reality Project Canada. Kelly also has experience in marketing and publishing.
As Learning and Communications Officer, Kelly is dedicated to capitalizing on the content generated by and for each project. Her work is always produced with the goal of positively influencing the overall effectiveness of the programs, and creating lasting change in the communities.
Kelly is excited to be part of the One Drop team because of the opportunity to improve the lives of people across the world.
Lauren Alcorn
Director of Strategic Partnerships
Lauren Alcorn was recently appointed as the Director of Strategic Partnerships at One Drop. Previously a Director of International Programs, she managed projects and partnerships for the last 10 years. Lauren began working in the WASH sector 15 years ago, having established a youth movement on water as a human right.
At One Drop, she is responsible for fostering partnerships with sector and business/industry actors working to accelerate the progress of SDG6. Lauren is spokesperson for the organization's WASH in Health Care Facility initiatives, and she is a proponent of indigenous rights, gender equality and inclusion. Lauren has an MSSc in Development and International Relations from Aalborg University, Denmark and a BA from Dalhousie University.
Marie-France Dos Santos
Senior Advisor, Corporate Communications & Brand Recognition
"We all are our own story"
Marie-France is a key actor of One Drop's marketing and comms team — she's completed a Bachelor and Postgraduate Degree in Communications, as well as a Post-Grad in Translation. She's proud of 10 years of being apart of uncountable creative projects. She describes her role as 'demonstrating with creative communications, words and content, the purpose of One Drop's programs initiatives.' Indeed, Marie is ultimately responsible for conveying the voice of One Drop.
As an artistic person by nature, Marie-France's life satisfaction comes from involving her heart and soul into an entity that values creativity. Being a part of an organization that not only has a positive impact on some of the world's most vulnerable communities, but one that truly sees the good in embracing the arts and culture, is what inspires and motivates her daily goals.
Marie knows how to craft a good story when she's in the One Drop office leading projects further with rigor, strategy thinking and sensibility and getting involved in any kind of committee.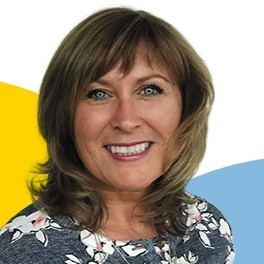 Marlène Lantin
Human Resources Advisor
Marlène Lantin joined the One Drop Foundation in 2020.
In her two decades' experience before coming to One Drop, she put her talent to work for major players such as La Capitale, National Bank, and TD Bank Group.
Marlène is a person who is both analytical and sensitive, and she approaches her work and her off-time with equal dynamism. Whether she is helping build the perfect project team for international development initiatives, or exploring Quebec landscapes by motorcycle, or volunteering with Centraide and community sports, she pursues all she does with the same joy, warmth, and thoughtfulness.
Marlène holds a Bachelor's degree in Finance, Human Resources, and Business Management from HEC Montréal business school at the Université de Montréal and is an active member of the Chartered Professionals in Human Resources Association of Canada.
Natalya Zavadovskaya
Chief Accountant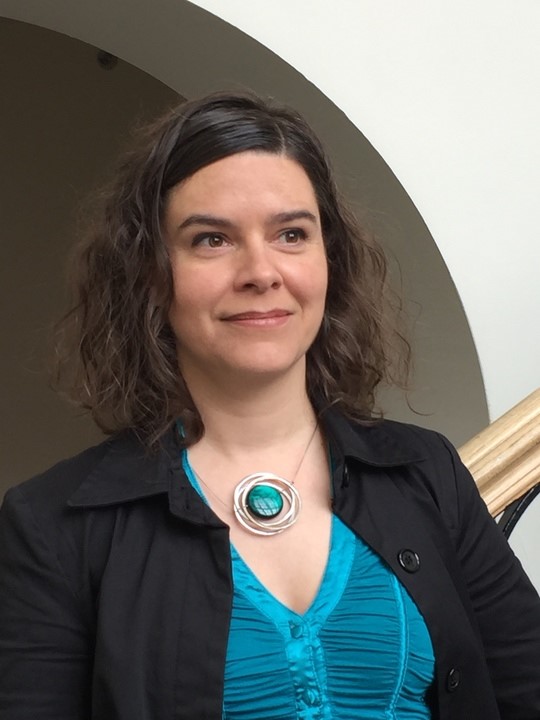 Pascale Gravel-Richard
Expert, Social Art for Behaviour Change
"Whatever the obstacle, let's find a way through it!"
Pascale's career, which spans more than 24 years, has taken her from Canada all the way to Chile, back towards Brazil, and a few other places in between! Her love of travelling is matched only by her passion for meeting new people and contributing to the collective human conscience through social arts and knowledge sharing.
As One Drop's resident expert on Social Art for Behavioral Change, Pascale puts her dedication for social change into action everyday through her work, which allows her to actively contribute towards the organization's global mission.
As someone who lives by the motto "all problems have their solutions", it's no surprise, then, that Pascale's favourite elements of her work at One Drop are navigating obstacles and finding progressive solutions with her teammates and collaborators. As part of her day-to-day responsibilities, Pascale ensures that the SABC approach is both coherent and innovative by using both knowledge gained on the ground and insights gleaned from past experiences.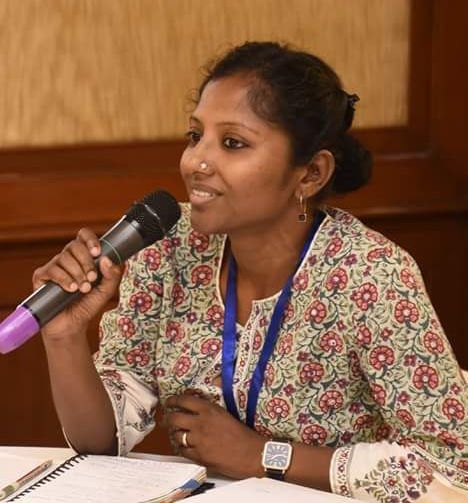 Priya John
India Country Manager (consultant)
Priya resides in Mumbai and is One Drop's India Country Manager. She holds a master's degree in Social Work, a master's degree in Gender and Development, and a diploma in International Humanitarian Law and Human Rights. With such an extensive educational background, her expertise is critical to the One Drop mission.
With a passion for feminist concerns in India, Priya continues to advocate for women's rights and health, and her work at One Drop allows her to positively impact the lives of others. As part of her day-to-day, she leads projects in India by collaborating with multiple stakeholders dedicated to ensuring the water and sanitation-related rights of vulnerable and marginalized communities. Travelling to different parts of the country and meeting people in their own context are a constant reminder for Priya of India's diversity!
Raïsa Mirza
Director, Innovation and Knowledge Management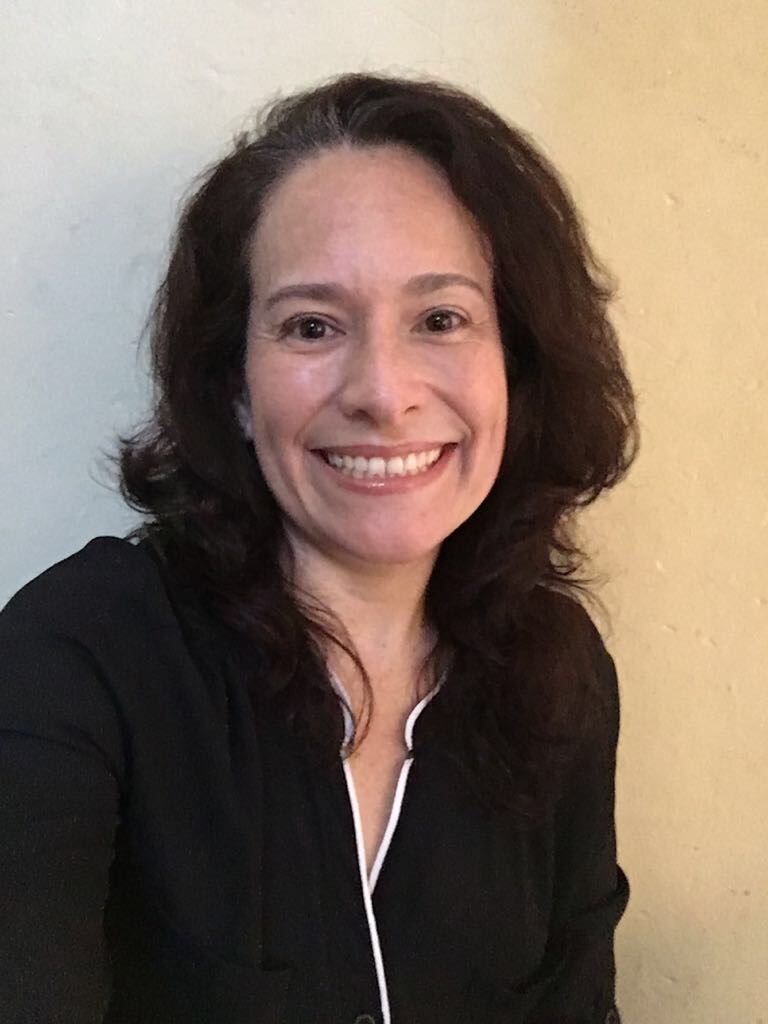 Raquel Porras
Field Project Manager, Guatemala and Nicaragua (consultant)
"Let's strive to learn and improve!"
Raquel's role as a civil engineer places her at the very forefront of the implementation element of One Drop's mission. She plays a key role in transforming ideas on paper into real life, and shaping physical realities that are affecting the lives of those most in need.
As someone who wants to continuously learn and develop her skill-set, Raquel's work at One Drop satisfies her intellectual curiosity and allows her to put what her expertise into action. It's a constant learning curve, but one that brings exciting obstacles to overcome and challenges to solve. It's all in a day's work for a civil engineer!
Rita Bournazian
Accountant for Revenues, Donations & Administration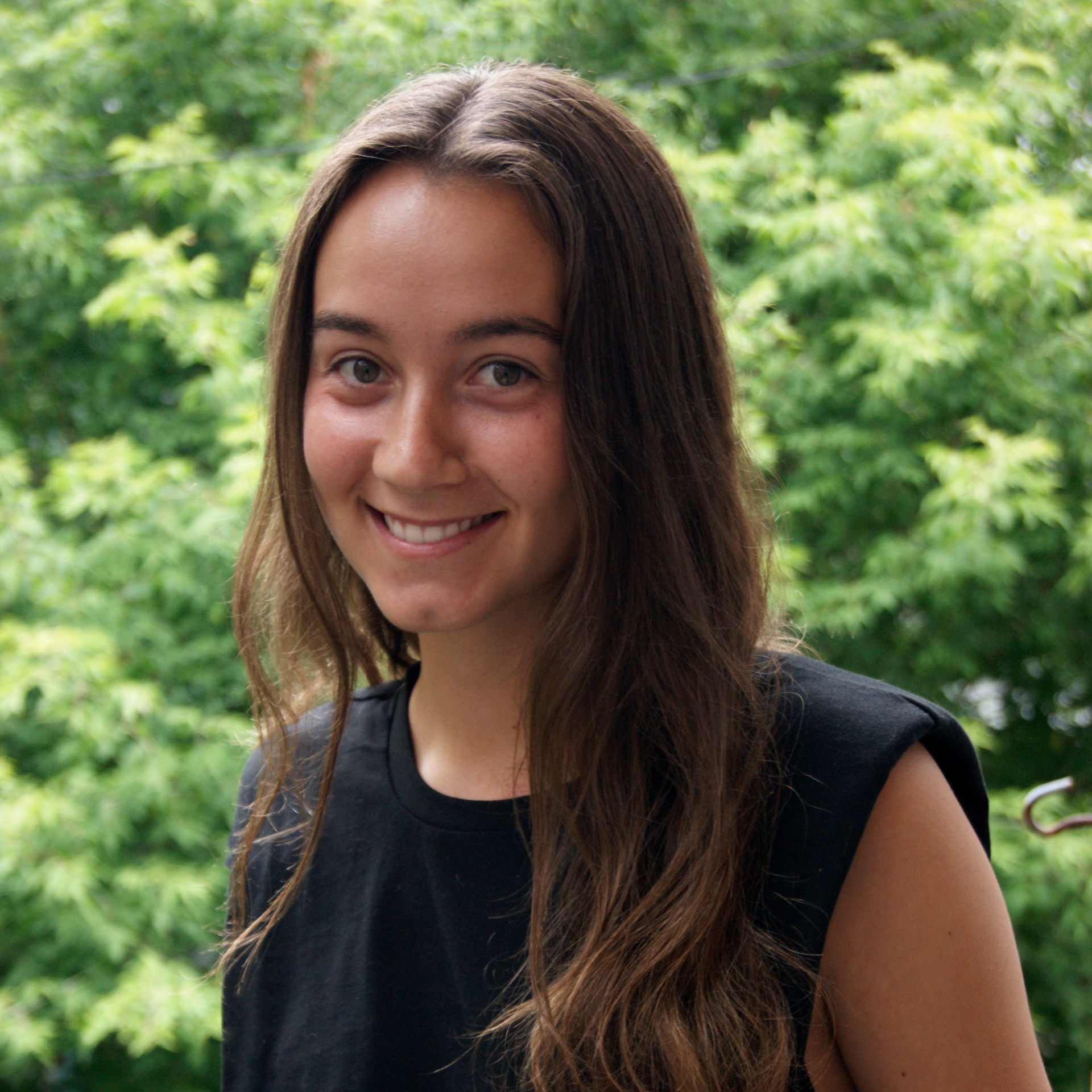 Romane Boudreau
Events and Sponsorships Coordinator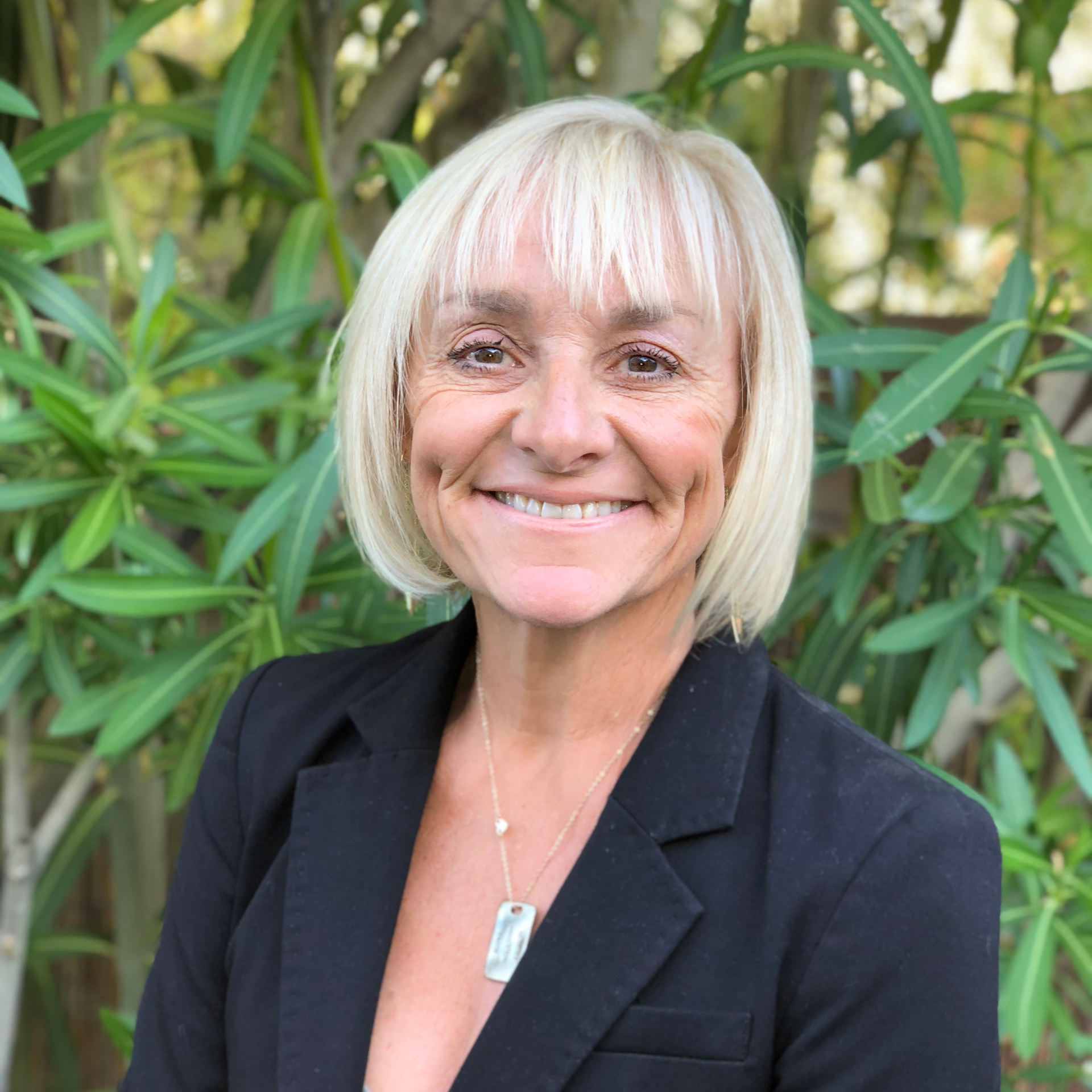 Sally Dewhurst
Ambassador of Fun
"Always look on the bright side of life!"
The role of One Drop's Ambassador of Fun couldn't be more suited to the energetic, full of life force that is Sally Dewhurst! As someone that practices what she preaches, Sally's inherently positive outlook and high spirits are tangible wherever she goes, inspiring the same in those around her. She's the one responsible for putting the 'fun' in fundraising!
As an ex Cirque du Soleil performer herself, Sally has over 20 years of experience, during which time she has done her fair share of globe trotting -- the US, UK, Japan and France are just some of the places she's taken her fun-loving attitude. What does she like most about her current role with One Drop? The creativity it brings, the inspiration it provides and of course, those that she gets to work with every day, contributing to the One Drop mission.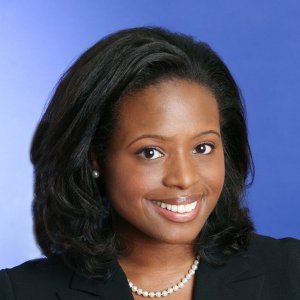 Sandra Hector
Director, Talent Management
"Shoot for the moon. Even if you miss, you'll land among the stars."
With over a decade of experience in human resources, Sandra Hector has developed a keen eye for expert talent management. Sandra's insatiable interest in psychology and human behaviour drives her passion for helping people reach their full potential, making her an indispensable asset in keeping One Drop's team at their best. She believes in putting the right conditions in place so that team members can thrive and are better equipped to advance the organization's mission.
Sandra reinforced her hands-on experience with a Bachelor of Commerce with a specialization in Human Resources Management from the renowned John Molson School of Business and joined One Drop in 2016. She also holds a Certified Human Resources Professional (CHRP) designation and a Diploma in Marketing. Sandra's vast volunteer work has seen her facilitate mentoring programs, career workshops, social reintegration programs, diversity round-tables and more.
When she's not busy finding the right talent to help One Drop reach communities in need, Sandra is an old-fashioned bookworm — she loves to read! Her appreciation for language and the way it can change a person's view of the world moves beyond literature. Sandra speaks three languages: French, English, and Creole.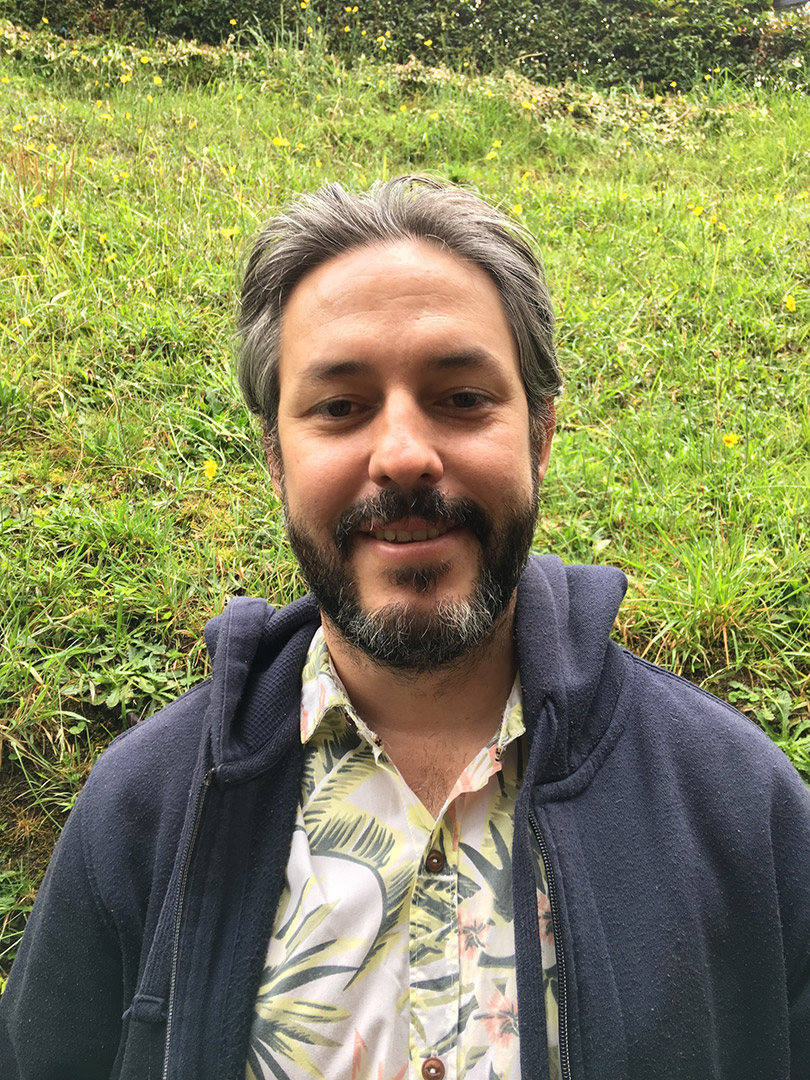 Santiago Vélez Velásquez
Field Project Manager, Colombia and Paraguay (consultant)
"I'm very fortunate to be able to impact others through One Drop's innovative projects."
Santiago originally hails from Columbia where he has over 15 years experience in his field of Engineering and Project Management. His background in Environmental Engineering in particular is invaluable to the One Drop mission where his expertise are helping to provide sustainable water solutions for those most in need around the globe.
For Santiago, One Drop is more than just a job. He has always held a strong passion for issues surrounding water management and treatment and finding lasting solutions to some of the most pressing problems that our global neighbors are facing. One Drop allows him to directly impact the lives of so many through innovative problem-solving and creative forward thinking.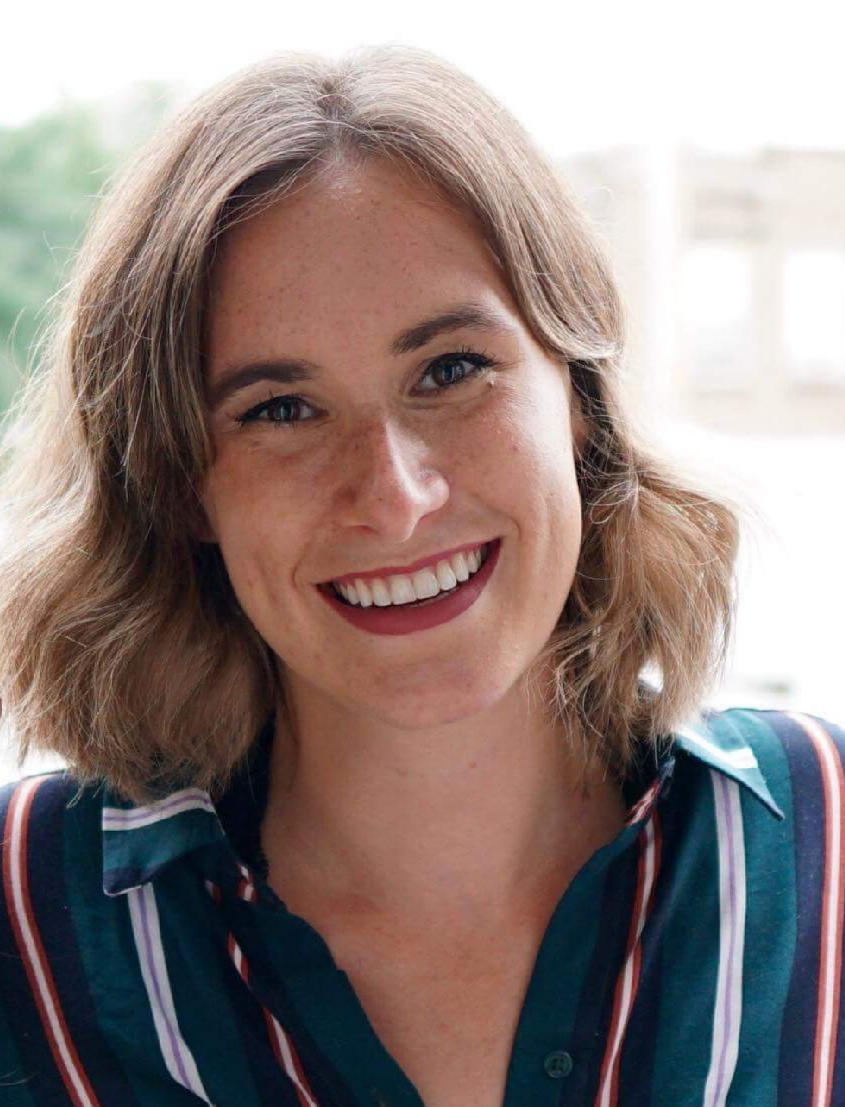 Stéphanie Audet
Advisor, Marketing
Stéphanie Audet joined the One Drop Foundation in 2019.
Before that, she made a name for herself as Content Coordinator at premiere ad agency lg2, as a freelance social media manager, and as the Communications and Marketing Assistant for annual province-wide Opération Nez Rouge campaigns that coordinate holiday ride-sharing services as an anti-drunk-driving initiative.
A valued team player whose finger is on the pulse of all the latest social media trends, Stéphanie is dynamic and driven, and always up for a challenge. She brings the same positive go-getter quality to her life outside of work, whether she's exploring new culinary creations, dallying in DIY projects, or diving head first into an impressive variety of summer and winter sports.
Stéphanie holds a Bachelor's degree in Public Relations from Université Laval, for which one year was spent at the Universidad San Pablo-CEU in Madrid. She also holds a college degree in Media Communications and Ad Coordination from the Cégep de Jonquière, and a program certificate in Spanish language from Université Laval. In her free time, she volunteers as a mentor to up-and-coming communications professionals.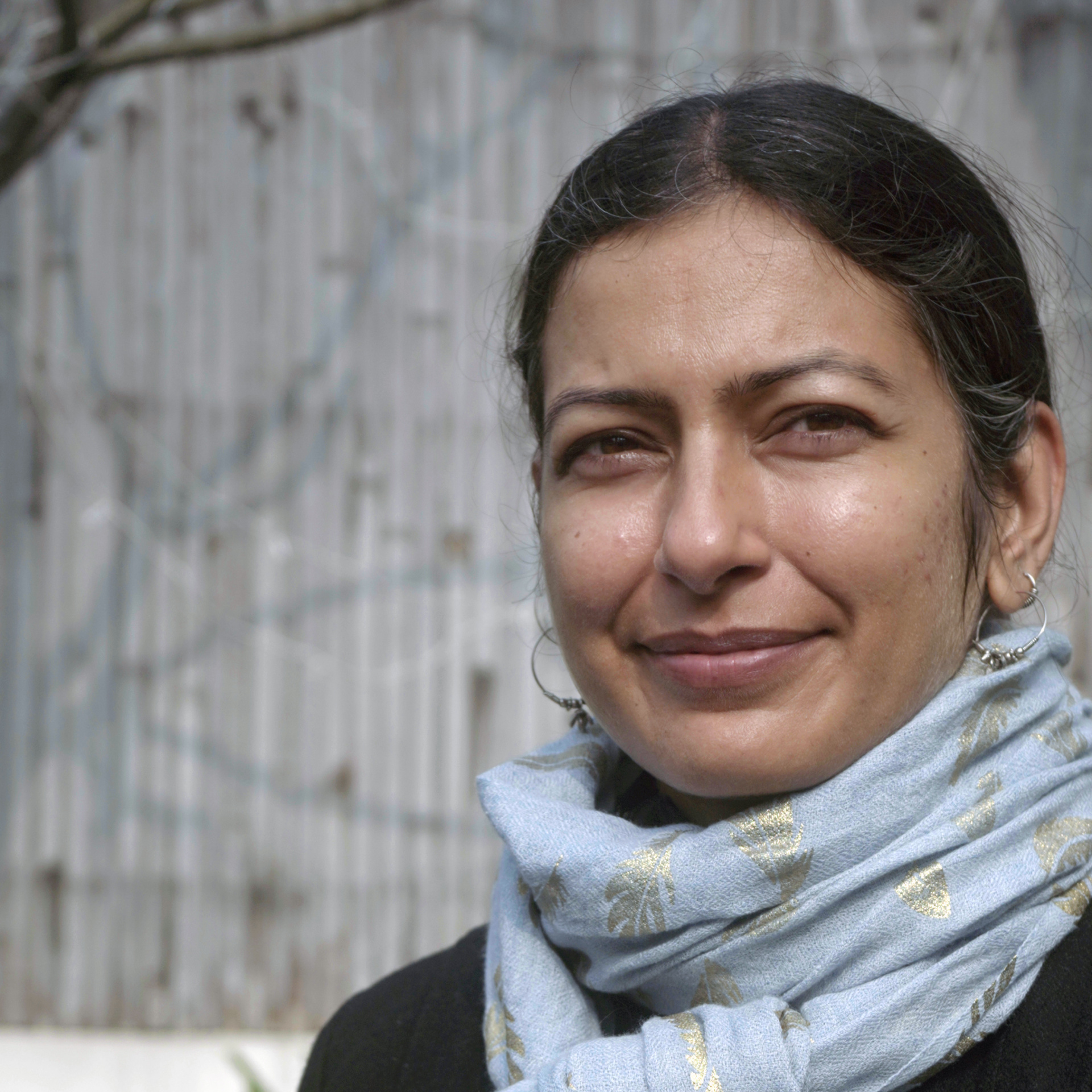 Sunayana Wadhawan
Expert, Social Art for Behaviour Change, India
Sunayana Wadhawan has been part of the One Drop Foundation team since 2020.
Her many years of experience are invaluable in helping our partners plan and implement innovative SABC interventions on WASH behaviours in India. She has a natural gift encouraging community participation, and an ease for empowering local artists to serve as Agents of Change in their local communities. In addition to all she does with One Drop, Sunayana also does volunteer work supporting survivors of violence, and also with marginalised folk artists.
A passionate, persistent, and endlessly positive person, Sunayana is also a great lover of the arts: she enjoys photography, has a keen interest in poetry from the subcontinent , and is a particularly gifted musician and composer.
Sunayana holds a Master's degree in Political Studies from the Centre for Political Studies at Jawaharlal Nehru University in New Delhi, and an Honours Bachelor's degree in Political Science from the Lady Shri Ram College for Women at the University of Delhi in New Delhi.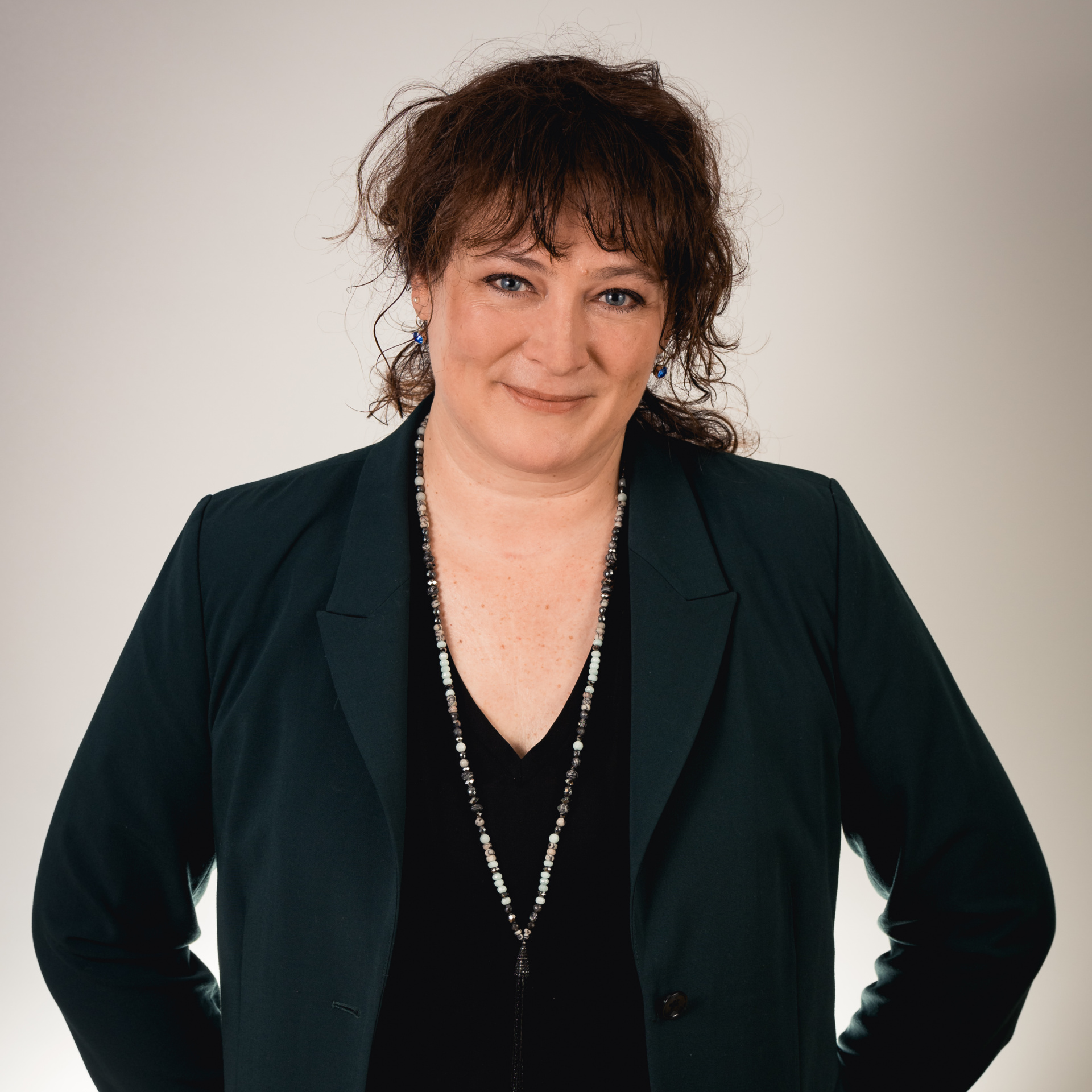 Tania Vachon
Director, Social Art for Behaviour Change
"You miss 100% of the shots you don't take!"
Bringing over 20 years of experience to the table, Tania has a wealth of knowledge to draw upon when it comes to her day-to-day life at One Drop. Her background in sociology has laid the foundation for a lifelong dedication to social innovation and change — for Tania, the most satisfying parts of her job are making social behavioral changes that positively impact people's lives. She takes inspiration from influential figures, such as Michelle Obama, and uses it to drive her own contributions to development work across the world.
As a keen team player, Tania's strengths lie in bringing people together to work towards a common goal. Whether breaking down barriers in the office or within the communities she's working, Tania's ability to connect people is put into action every day in her role as director of Social Art for Behaviour Change.
Tanya Sarrazin
Senior Operations Manager, Events and sponsorships
"Let's make the impossible happen!"
Tanya is a seasoned traveller who loves nothing more than to immerse herself in diverse cultures and ways of life. She has spent much of her life moving between different countries and continents: Spain, Brazil and Asia, just to name a few! Her worldly background has instilled a desire to continue learning about different communities, which comes directly into play working towards a global cause with the One Drop mission.
Known for her skills on the handball court, Tanya is no stranger to teamwork with peers and colleagues alike. In work as in sport, her favourite aspect of her role at One Drop is overcoming challenges and collaborating with her co-workers. Recently, she turned her sporting focus to crossfit, helping her pushing her limits and become an even more driven individual with resilience of steel!
A Bachelor in both Fine Arts and Communications, Tanya is continuing to build upon her educational accolades as she is currently working towards gaining her Master's in Strategic Management.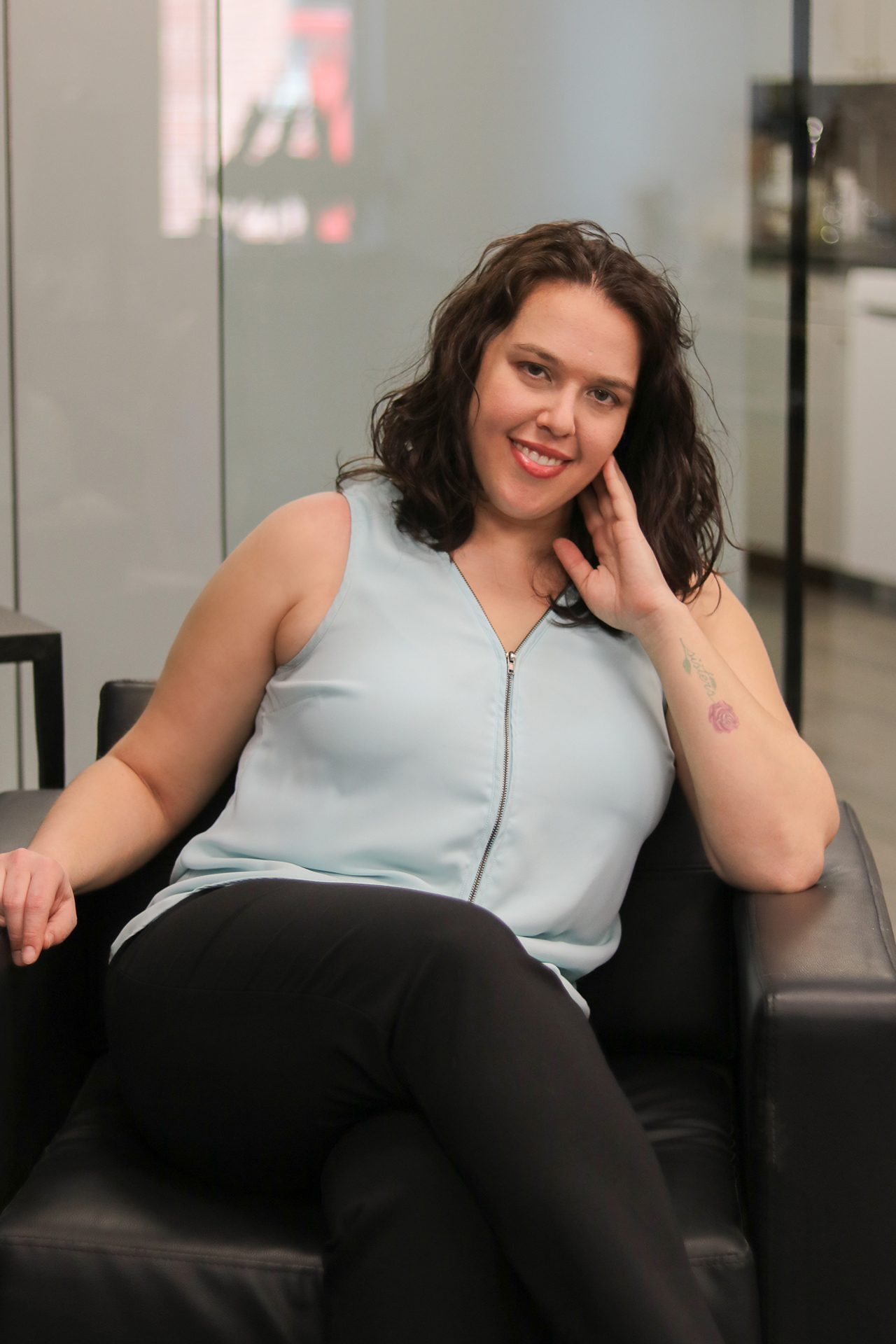 Tara Maritzer
Philanthropic Development Coordinator
"Failure is the best teacher of all. If you never fail, you will never truly know how sweet success can be."
Tara is a conscientious individual who works passionately as a member of the One Drop team to keep One Drop's philanthropic relationships thriving.
After completing an Associate's Degree focused in Commerce from Vanier College, Tara used her sales management and administrative skills to benefit charitable organizations, ending up at One Drop. As the Philanthropy Development Coordinator, her determination and passion for helping others are a tremendous asset in building meaningful relationships with One Drop's donors and partners.
A true believer in the mission and values of One Drop, Tara is perfectly suited to the task of researching potential partners and contributing to donor loyalty initiatives, as well as maintaining internal relationships between services within One Drop. Her motivation to be kind above all else and desire to contribute to a global cause make her a valuable member of our team.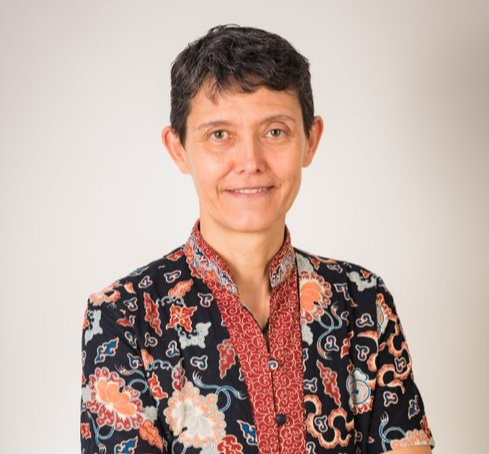 Véronique Doyon
Chief Program Officer
"Always think outside the box!"
Véronique Doyon is willing to go the distance to get things done.
On the one hand, we could talk at length about how, as a triathlon enthusiast, she's already completed an impressive 10 half-Ironman competitions in her life (that's 113 km each time, for those keeping score at home). But her drive isn't just limited to her athletic pursuits.
For more than 30 years, boasting experience across design, implementation and project management, Veronique has raced around the world completing tasks and accumulating expertise. This has given her the proper tools to coach the One Drop team as it executes projects in the field. Her pragmatic, innovative approach to work allows her and her colleagues to overcome constraints and ensure sustainable results to improve the livelihoods of the most vulnerable populations.
Between earning her master's degree as an agricultural economics engineer (specializing in tropical climates) and all that she's accomplished thus far, Veronique is an invaluable member of the One Drop team — and she's still got plenty of kilometres left in the tank.
Virginie Bounouane
Consultant, Finances and International Programs
Xavier De Marre
Coordinator, International Programs
Xavier De Marre has been with the One Drop Foundation since 2015.
Before joining the One Drop team, Xavier worked in a variety of customer-focused positions, for Cirque du Soleil and the international Shaolin Wudang Association, among other organizations.
His personable, positive attitude to problem-solving is a huge benefit to us and our partners, and he applies the same considerate dedication and focus to his work and to his many artistic and athletic pastimes.
Xavier holds a number of diplomas and certifications, including in Latin American studies from the Université de Montréal, in International Cooperation through on-site immersion exchanges across Latin America, and in Organic Agriculture from the Centre de Formation Agricole de Mirabel near Montreal.