Team
Meet the dedicated people behind One Drop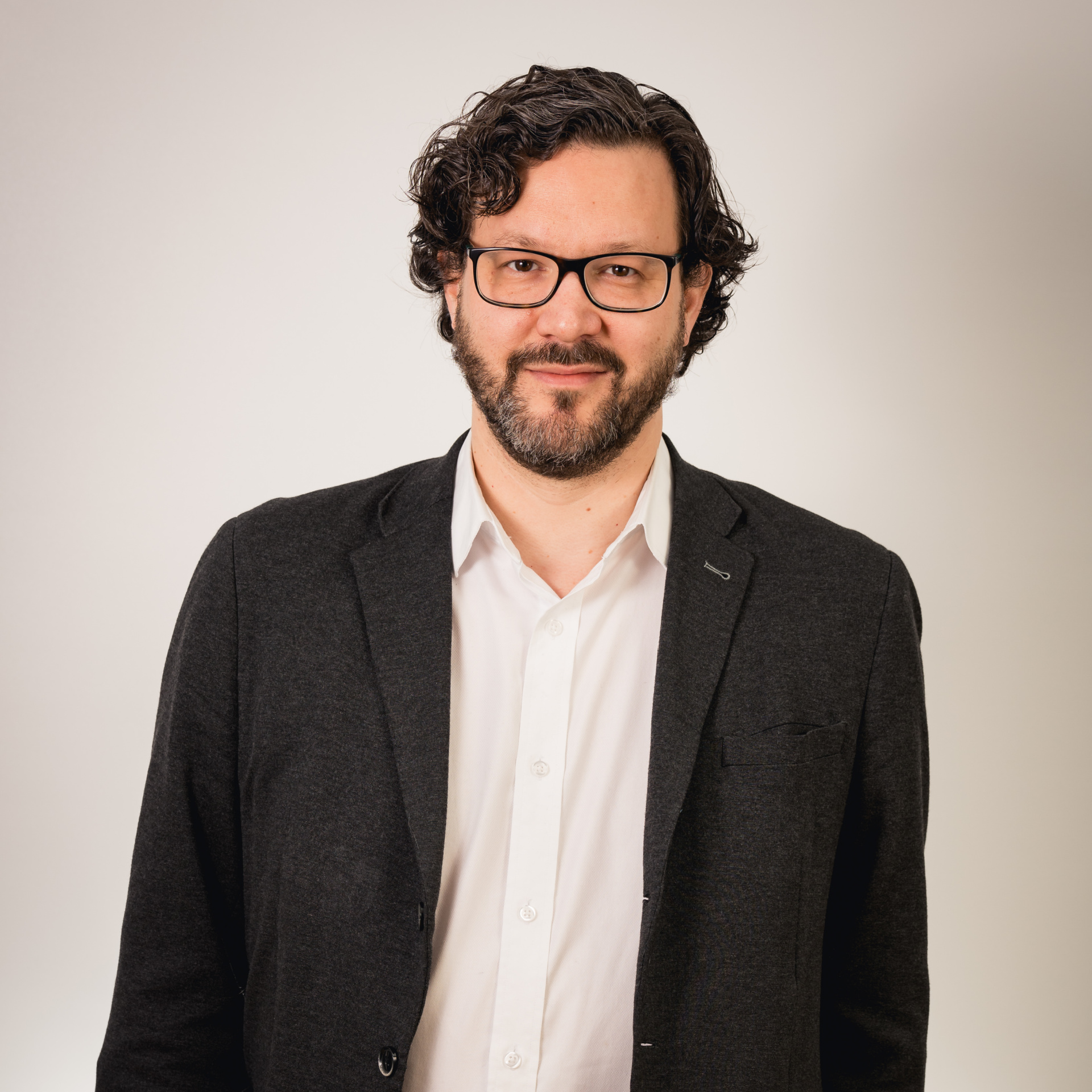 Alexandre Meunier
Chief Marketing and Events Officer
"There's nothing more exciting than a blue ocean"
Alexandre leads the charge when it comes to organizing major projects intended to raise funds for One Drop's international programs. In his role as Chief Marketing and Events Officer, he creates and executes innovative projects, combining elements that are often unprecedented in the philanthropy sector. With 16 years of experience under his belt, Alexandre is always striving to build on his latest project and find new, innovative ways to convey the One Drop message.
For Alexandre, there's nothing more exciting than a challenge! More than anything, loves the ambitious nature of the One Drop organization, as well as overcoming things that seem impossible. Together with his team, he is faced with big, bold ideas and tasked with bringing them to life!
Alina Gutierrez Mejia
Expert, Social Art for Behaviour Change (Consultant)
Alina is dedicated to improving communication and translating complex ideas into visual elements to create shared meaning and a call for action. As a consultant with One Drop, Alina's work vary from designing creative interventions to being part of the collaborative process for developing the digital platform to creating visuals for key theories and templates to work with the communities in the field. Alina brings a diverse background to the Social Art for Behaviour Change team, including an expertise in graphic design, human centered design, visual thinking and process design as well as facilitation.
Alina previously worked with UNICEF staff and partners to co-create and facilitate a session on Design Thinking and Ideation. While at Concordia University, she also participated as a moderator and graphic facilitator during all the university's sessions on its Strategic Directions Initiative.
Alina has been using graphic facilitation and creative methods for over 8 years to increase participation in different initiatives and to help individuals and teams perform better and exceed their goals. Alina believes that helping people SEE better allows them to engage in design thinking and, through graphic facilitation, she seeks to support clients to gain a better understanding of important topics, increase employee participation and ensure thoughtful decision-making.
Alina is pursuing her Doctoral studies at Concordia University and her research centers around the theme of "The effect of visual tools on facilitation in communities, organizations, and human systems." She holds a master's degree in Human Systems Intervention from Concordia University, a graduate diploma in Business Administration from McGill University, and a Degree in Fine Arts from Concordia University.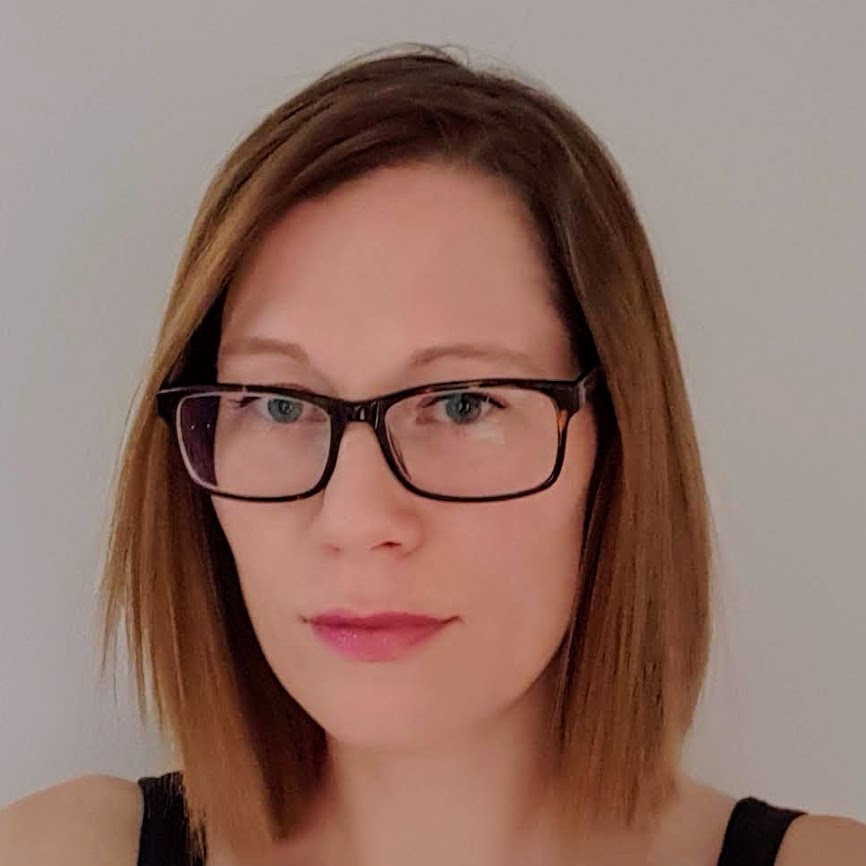 Bérangère Julien
Financial Compliance Analyst
Bérangère Julien has been with the One Drop Foundation since 2020, joining us with more than 16 years of professional experience.
Before joining One Drop, she worked as Production Accountant for both Lune Rouge Entertainment and evenko; prior to that, she worked for more than 12 years as Financial Analyst for Governmental Affairs and Tourism Development at L'Équipe Spectra entertainment production and artists agency.
Bérangère is never deterred by a challenge, and brings an air of friendly confidence to everything that she does, with just the right added touch of humour and curiosity. In her off-hours, she enjoys working out, is enthusiastically devoted to her children and loves to cook with them.
Bérangère holds a Bachelor's degree in Business Administration from HEC Montréal business school at the Université de Montréal.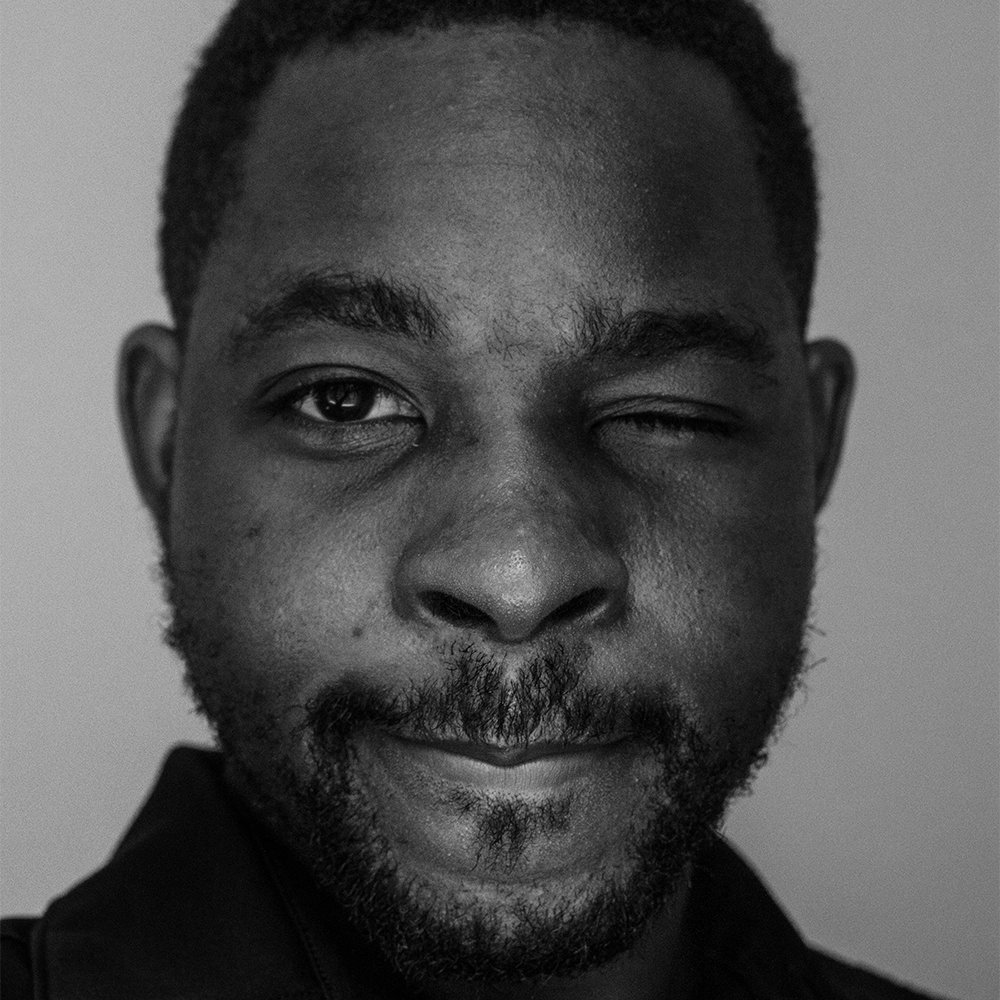 Brice Dikoume
Manager – Monitoring, Evaluation, Research, and Learning
At the One Drop Foundation, Brice supports the program team on matters of monitoring, evaluation, research, and learning. Within his role and responsibilities, he supports the global performance measurement and documentation of programs, the leveraging of good practices and lessons learnt, as well as the strategic positioning of the foundation in the WASH sector and the ecosystems related to Social Art and Behaviour Change.
Prior to joining the Foundation, Brice has worked with a variety of organizations from the public and private sectors, notably in Canada, Ghana, Honduras, Malawi, and Vanuatu. In his previous commitments, he has provided technical, coordination, and advisory support to project teams on various monitoring and evaluation exercises encompassing baseline studies, community needs assessments, semi-annual and annual performance reporting, as well as endline studies. The projects he worked on aimed at strengthening the capacities of youth on ICTs in rural areas (Vanuatu – 2014), improving the nutrition and food security situation for low-income families in rural areas (Malawi – 2016), building transitional shelters for migrant families (Honduras – 2017), as well as increasing economic opportunities for women and youth in extractive areas (Burkina Faso, Ghana, and Guinea – 2019 to 2022).
Brice holds a master's degree (M. Sc.) in Business Administration and a bachelor's degree (B. A.) in International Studies and Modern Languages from Laval University.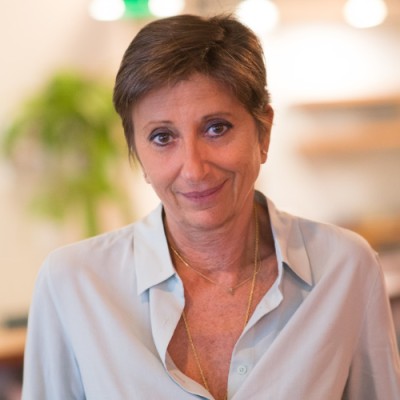 Caroline Duret
Director, Event Partnerships
Driven by the desire to help people in need by devoting her extensive expertise in fundraising, Caroline Duret spent most of her professional career working with large organizations and managing sales teams, all the while building a sprawling network locally and internationally. With her wealth of experience and proven track record in sales, she joined One Drop in 2019 as Director, Event Partnerships.
Caroline helps put together novel fundraising initiatives supported by a visionary community of partners and donors.
Prior to joining One Drop, Caroline Duret held management positions in sales, strategic partnerships, business development, and wealth management, lending her expertise to organizations such as C2 International, The Family Company, and The French Organizing committee of The FIFA World Cup France 1998.
Caroline studied Economics at Université de Nanterre (Paris) and was inducted into the National Order of Merit in France. When she's not busy forging partnerships at One Drop, she's either indulging her passion for sports and cooking, or busy making sure her kids get the best chance to succeed in life.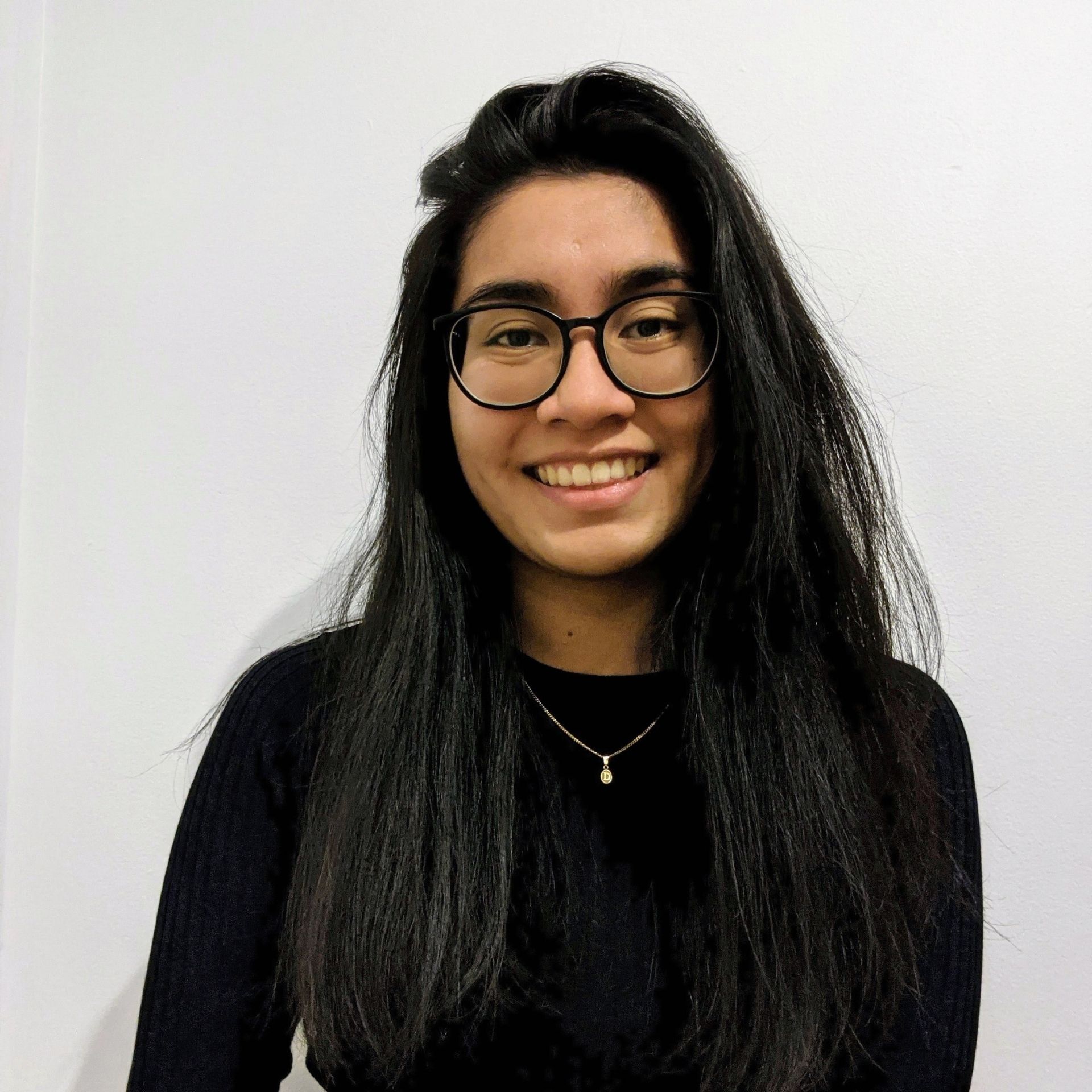 Dania Sanchez
Advisor ⁠– Corporate Communications
At the One Drop Foundation, Dania works with the Communications Hub to coordinate various graphic and editorial productions for corporate communications, digital communications, public relations and internal communications. She ensures that the various projects shine and promotes the Foundation's unique approach.
Dania is passionate about more than one aspect of communications. From media relations to production, she has contributed to various cultural and corporate projects in Quebec and abroad. Before joining the One Drop team, Dania worked in event management. In both the film and music industries, she has orchestrated large-scale public campaigns and events as well as private initiatives. Recently, she has also contributed to the execution of several virtual events for a variety of organizations.
Dania holds a bachelor's degree in communications with a specialization in cultural and media production. She completed her academic training at the University of Liege, in Belgium. Following her graduation, Dania pursued an internship at the Festival Printemps des Arts de Monte-Carlo, in Monaco. She has also collaborated with renowned public relations agencies as well as with Wapikoni Mobile, a non-profit organization that aims to showcase the talent of Indigenous youth through audiovisual productions. In her spare time, she is either discovering a new hiking trail or learning a new language.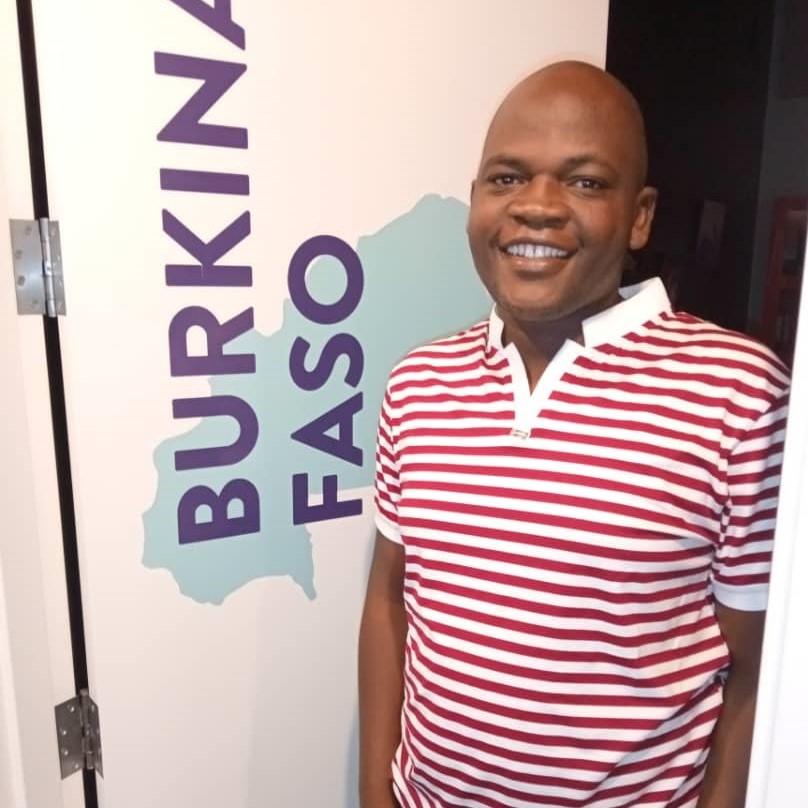 Emmanuel Y. B. Koama
Social Art for Behaviour Change Specialist (consultant)
Emmanuel serves as a Specialized Consultant in Social Art for Behaviour Change in Burkina Faso. At Espace culturel Gambidi—One Drop's tightknit partner for 10 years now—Emmanuel dove into the SABC waters through his work as the SABC Coordinator for the ECED-Sahel project, entering communities and schools to spread the message. Following that, he collaborated on the Saniya So+ project in health centres during peak pandemic times. Armed with a diploma in cultural administration, he has completed further training in development project management.
A team player with a keen awareness around sustainable networks of collaboration, Emmanuel took part in Lab for Change in Guanajuato and is actively involved in One Drop's community of practice. Several times over, he has taken the opportunity to share his knowledge and lived experience around SABC at conferences and knowledge-sharing workshops, in addition to co-hosting hybrid SABC trainings. Emmanuel speaks French, Dyula, Mooré, and is currently fine-tuning his English.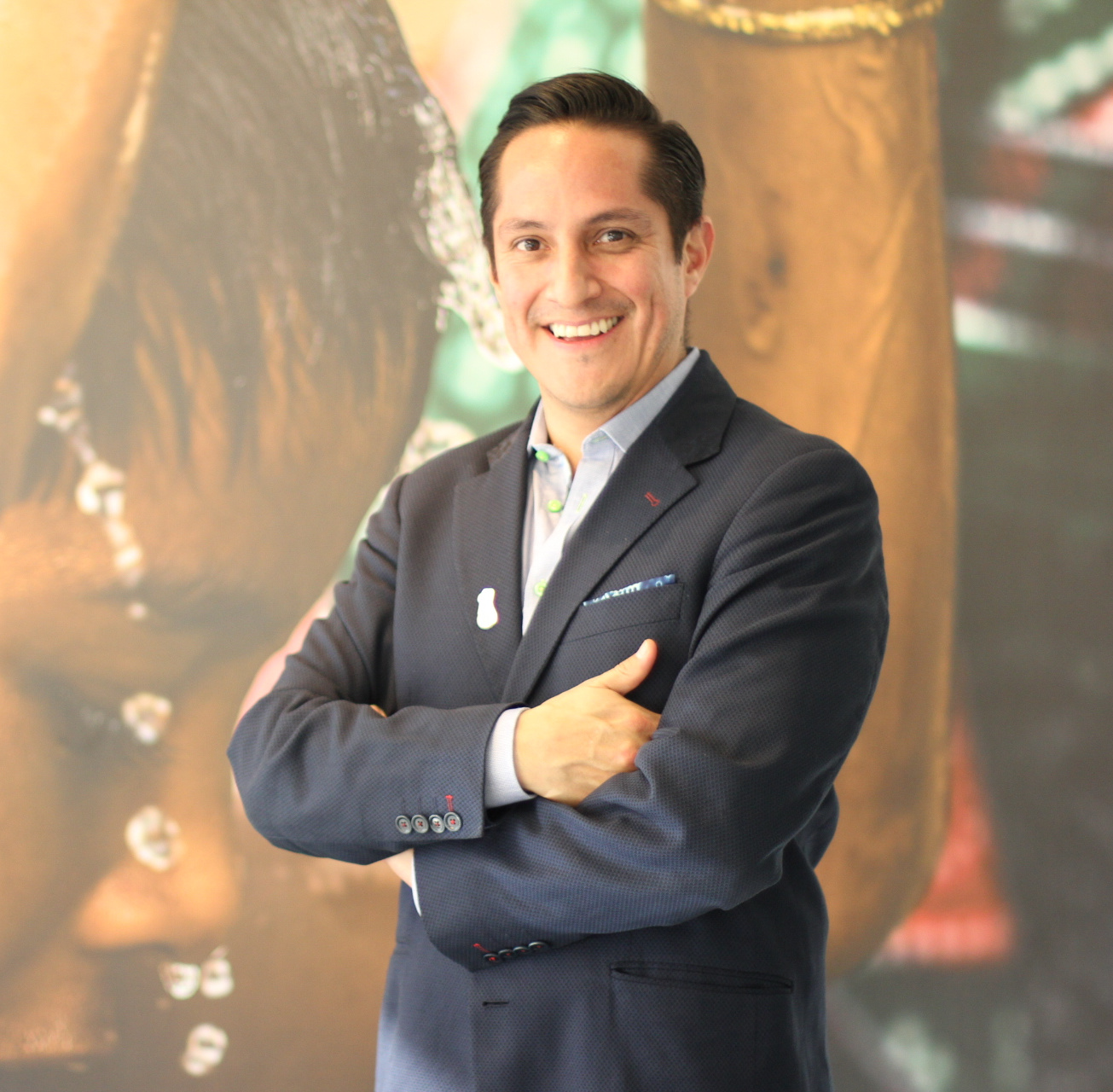 Ernenek Duran
Senior Director of Programs, Latin America
"Life is like riding a bike; always forward and with balance"
As Director of Programs at One Drop since 2016, Ernenek leads the Lazos de Agua regional initiative in Latin America. In his role, he is responsible for overseeing the implementation of One Drop's portfolio of projects in Latin America, which includes building complex multi-stakeholder alliances, leading the design and operational execution of projects and managing a multi-disciplinary team of professionals. Before his current role, Ernenek occupied two other positions at One Drop, namely Project Development Manager and Project Manager for India.
Prior to joining the Foundation, Ernenek worked with Oxfam-Quebec where he spent three years working directly in the field as advisor for the implementation of water, sanitation and hygiene (WASH), rural economic development and food security projects in Honduras and Haiti. Ernenek has also previously worked as Director of Programs for the EDUCA Foundation, a Mexican organization dedicated to supporting schools that benefit underserved children and their families across Mexico.
Ernenek holds an MBA in Corporate Social Responsibility from Laval University, a master's in Management and Information Technology from the Instituto Tecnológico Autónomo de México and an engineer degree in Computer Systems.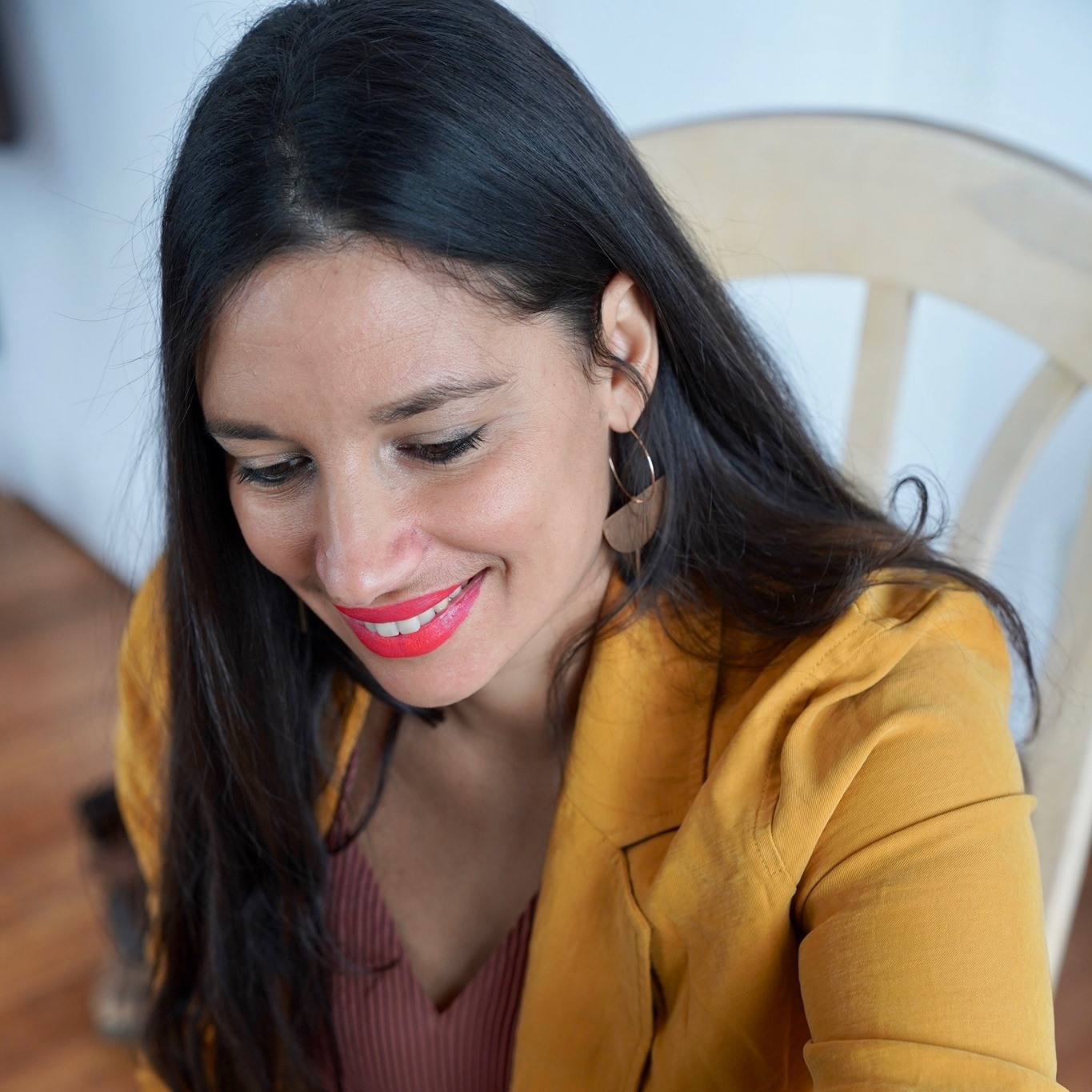 Fanny-Pierre Galarneau
Social Art for Behaviour Change (SABC) Expert 
Fanny joined the One Drop Foundation in August 2021 as Social Art for Behaviour Change (SABC) Expert.  She brings to the team's collaborative art projects her practical expertise and creative touch. Fanny is fascinated by collective intelligence, human behaviours, and knowledge-sharing; she wishes to take an active role in amplifying concrete and smart solutions that bring to life our healthy behaviours, cultural relations and identity towards water, while finding new pathways for climate innovation.
Fanny joins the Foundation after 15 years of work in the arts, learning and community development fields. She has collaborated with many natural conservation organizations, national parks, as well as a wide array of cultural institutions and organizations. As a visual artist and an entrepreneur, she has facilitated a variety of collaborative art projects while working with communities across the world. She started her artistic career as a muralist, exploring how Brazilian street art has been weaponized as a tool for fighting against systemic violence. With a keen interest in leadership and youth mentoring, she has focused on bringing art and community engagement residencies to Indigenous schools and coastal, rural and urban communities for more than ten years. Her personal and community practices have been centered around the protection of the living heritage and water conservation. She deeply believes that public and collaborative art can work as a vector in intergenerational knowledge circulation around water and ecosystems. Her passion has led her to myriad cultural universes throughout Brazil, Chile, Guatemala, Senegal and in knowledge-rich and creative Nordic and Indigenous territories.
Fanny holds a bachelor's degree in Cinema and Latin American Studies from the Université de Montréal. She has a completed a one-year exchange at the Social Communications department of the Ponctifia Universidade Catolica in Rio de Janeiro (Brazil). She has also attended many professional trainings in entrepreneurship and business development. She has also audited many classes in film animation and digital design at Université du Québec à Chicoutimi/Centre Nad, as well as intensive trainings in community website production and international relations.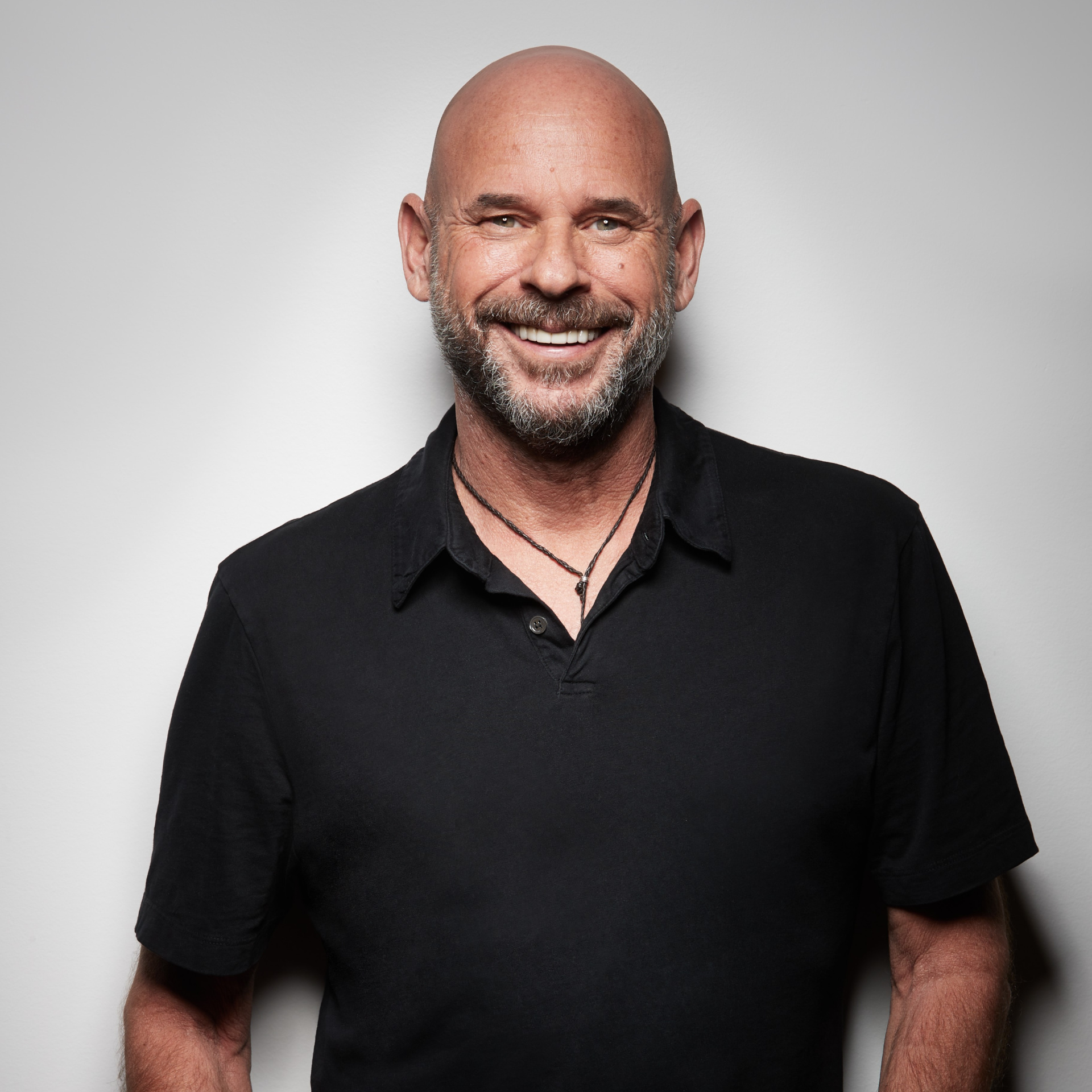 Guy Laliberté
Founder of One Drop, Cirque du Soleil, and Lune Rouge
Founder of One Drop, Cirque du Soleil, and Lune Rouge, Guy Laliberté was named one of the most influential people in the world by Time Magazine and was recognized as one of the most creative and innovative minds by Condé Nast. The strong vision of this unique entrepreneur and prominent philanthropist is what made Cirque du Soleil a respected brand worldwide. Perceiving water as one of the 21st century's greatest challenges, Guy founded the One Drop Foundation in 2007 with the vision of a better world, where all have access to living conditions that allow empowerment and development, today and forever. A true ambassador for local talent and creativity, he also continues to work with young creators and entrepreneurs by supporting several innovative initiatives.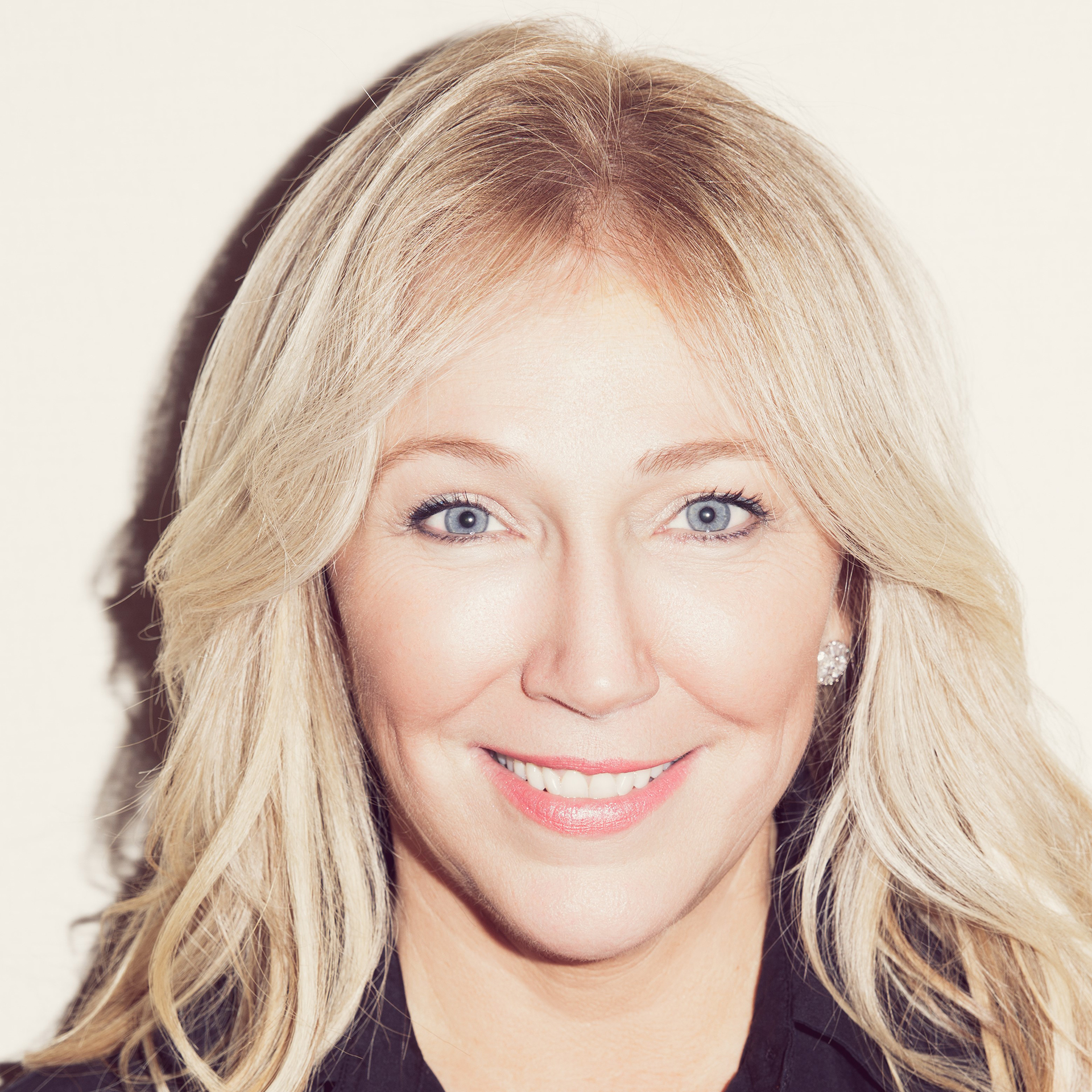 Heather Acheson
Global Ambassador
"Those who bring sunshine into the lives of others cannot help but bring it to themselves"
With a background on international events, working with Fortune 500 companies and organizing business forums, incentive trips and benefit galas for global charities, Heather brings to One Drop a vast knowledge to connect people beyond borders. She is the only Canadian to ever serve the 700-year-old dynasty of the Grimaldi family of Monaco, as Attachee to the Soverign Prince of Monaco. There she organized Palace events, Head of State visits and built international relationships that enrich her role as Global Ambassador to One Drop.
Aside from connecting people from all over the world to One Drop fundraisers, Heather is a 19th century script writer. Referred to as 'Ladypenman', Heather has scripted by hand historical entries inside ancient Royal history books. She is also writing her autobiography, which will undoubtedly be a page turner...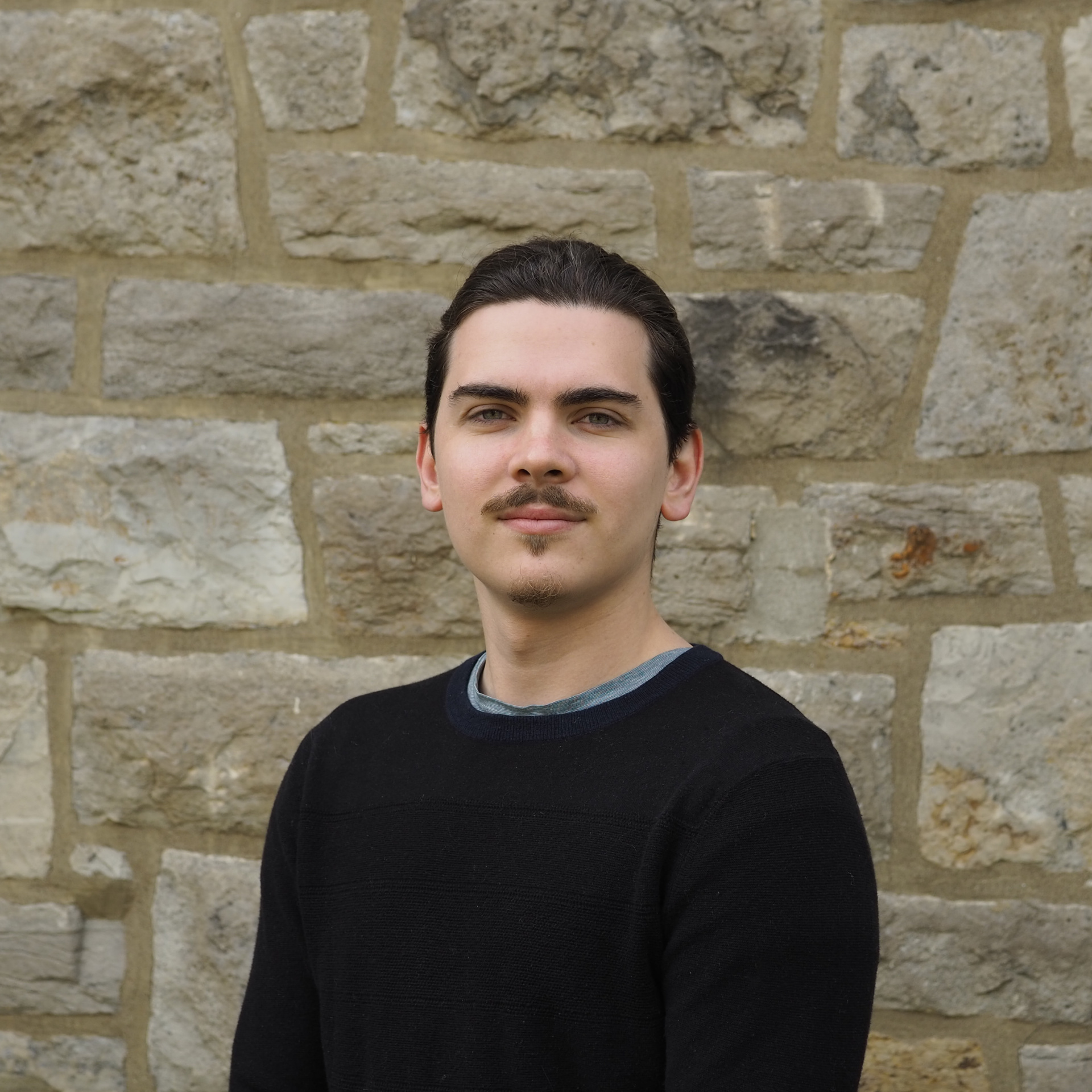 Hermann Lampron
Communications Advisor, International Programs
As the Communications Advisor, International Programs at One Drop Foundation, Hermann supports the members of the International Programs team in the content management and communication of active projects, promoting the Foundation's international initiatives and their positive impact around the world. Acting as a resource person for the management, collection, writing and editing of content, Hermann collaborates in the development of various strategies relating to events, social media, website management, and public relations, and supports One Drop Foundation's various teams in promoting their activities. Before joining the One Drop team full-time, Hermann assisted in corporate communications, knowledge management, monitoring, and research on innovation and digital strategy in international development. Hermann holds a Bachelor's degree in Business Administration from HEC Montréal, specializing in Marketing and Sustainable Development, and is fluent in English, French and Spanish.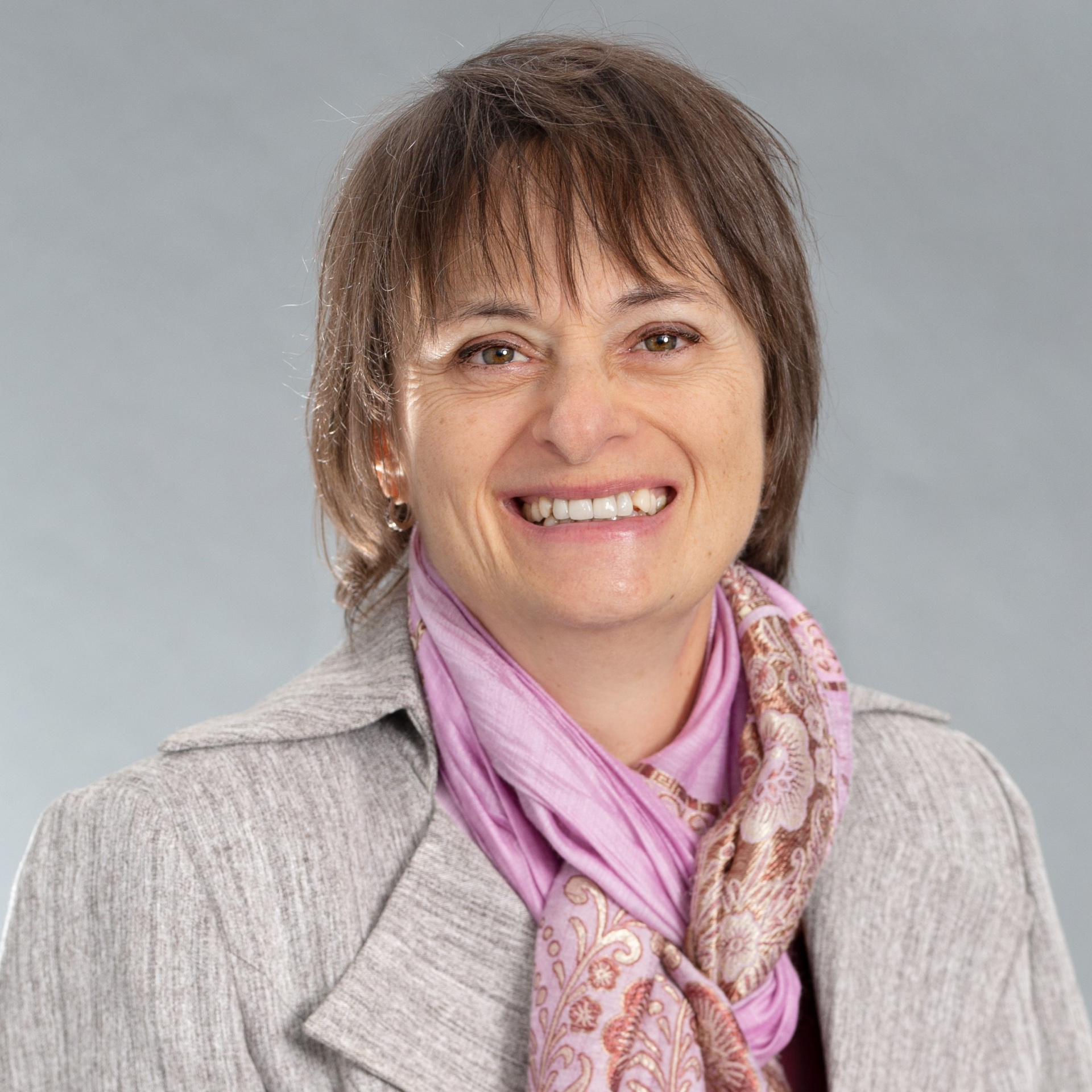 Isabelle Thibeault
Senior Director of International Programs
Isabelle Thibeault has built her career mainly around the management of international development projects. Her expertise in environmental training led her to join an international development project on industrial pollution prevention in Vietnam. A project that would have a definite impact on her personal and professional life as, in 2009, she was appointed field manager and moved to Hanoi with her 4 children and her spouse.
Upon her return from Vietnam, she headed to Africa to work on international development projects in Mali and Burkina Faso. It was at that time that she met some members of the One Drop team and was charmed by their singular approach of behavior changes through social art.
Social aspects have always been at the center of her interventions, and the consultation and participation of partners have been the basis of the training programs she has developed and the international projects she has led. She joins One Drop with great enthusiasm to support the International Programs team in its coaching initiatives and to contribute to the achievement of results.
Isabelle Thibeault holds a bachelor's degree in chemical engineering from the University of Sherbrooke and an Environmental Health and Prevention graduate diploma from the University of Montreal.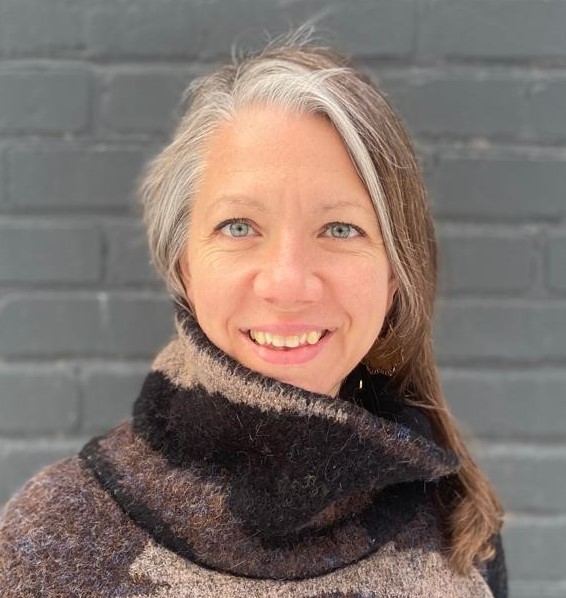 Isabelle Viens
Senior Expert, Social Art for Behaviour Change
"Taking the time to be with the people on the ground, that's the real life!"
As the senior expert in Social Art for Behaviour Change (SABC), Isabelle contributes in various ways to all One Drop projects. She has developed specific experience in Latin America where she works synergistically with the Lazos de Agua Program, a regional initiative that brings together WASH, behaviour change, social art and finance. Within the SABC team, she brings her expertise in integral and creative project design, formative behaviour change research (concept and methodology), social norms, nudges, co-creation, and adolescent empowerment.
Prior to joining One Drop in 2015, Isabelle collaborated with the organization OXFAM Quebec as a volunteer cooperant in the fields of art and strategic planning. During her two-year tenure, Isabelle developed strategic planning trainings for artist groups participating in a project in El Salvador. Over the past two decades, Isabelle has worked in the field of international cooperation, accumulating more than twenty years of experience in the fields of social art and popular education, including seven years with the One Drop Foundation. Over the years, her work has allowed her to collaborate with different projects in West Africa, South America, Central America, the Caribbean, and of course, North America.
In addition, since April 2021, Isabelle has assumed the position of Vice President on the Board of Directors of the Société Mer et Monde, where she collaborates with a team of committed managers who carry the "being with" message loud and clear in the projects implemented by the organization.
Isabelle holds a bachelor's degree in drama education from the Université du Québec à Montréal and a Diploma of Collegial Studies in Human Resources Management from the Cégep de Maisonneuve.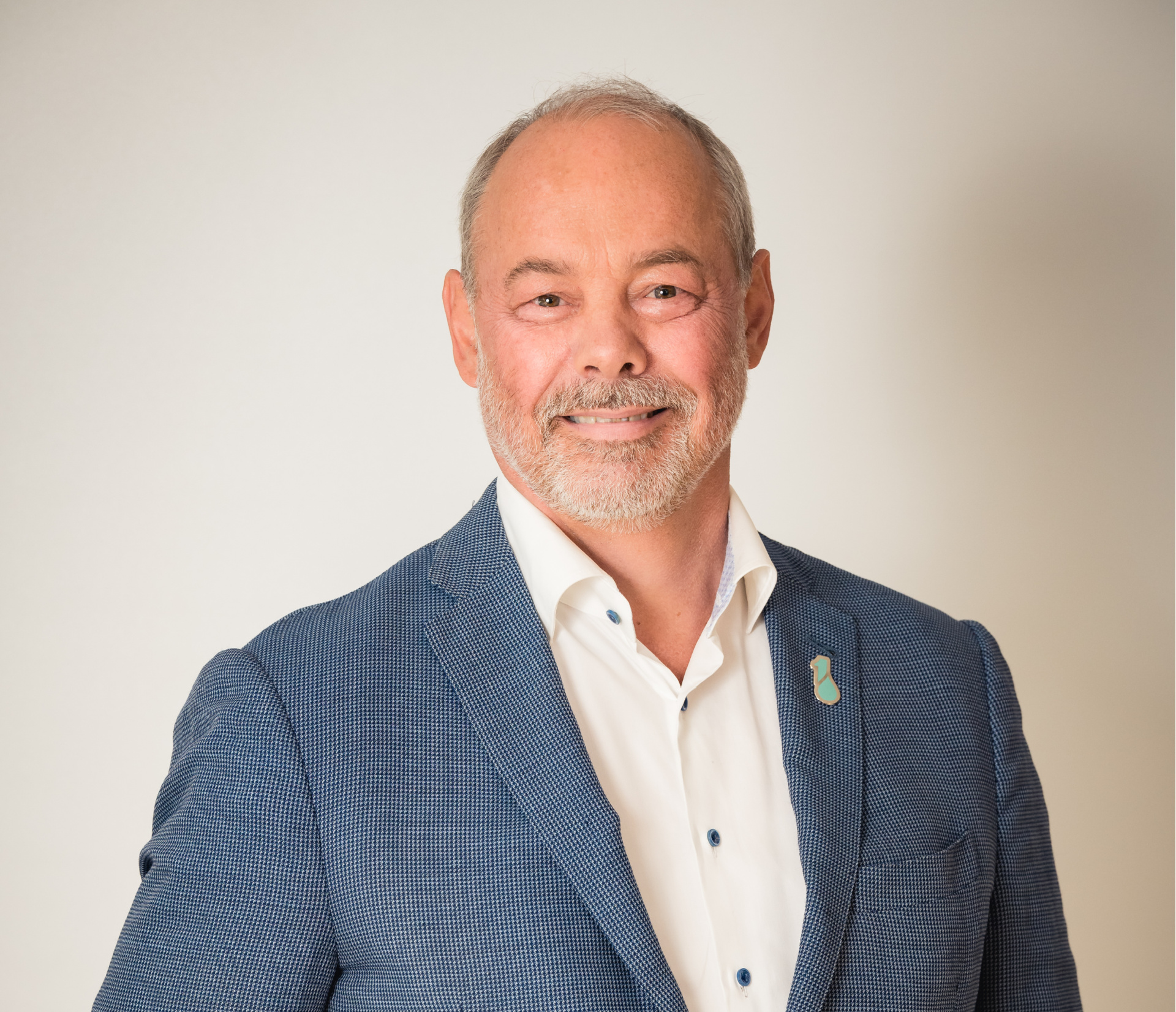 Jean-Louis Dufresne
Chief Executive Officer
"Together, let's continue turning water into action."
An experienced manager with a career that spans nearly four decades, Jean-Louis Dufresne spent almost 20 years at the prestigious communications and advertising agency BCP (Publicis Canada). He also held major positions within the Quebec government, and was awarded numerous strategic planning mandates for senior multisector leaders. He has the experience required to take organizations, partnerships, and projects to the next level.
With a keen focus on solutions and results, Jean-Louis is widely recognized for both his strategic and analytical skills and his ability to succeed at the seemingly impossible. His role as Vice-President, Senior Director of the BCP Reputation division provided him with a key leadership position where he built his standing as a renowned communications and reputation management strategist. The many positions he held alongside both business and Quebec government officials led him to serve and advise Premiers Robert Bourassa (1989–1994), Daniel Johnson (1994–1996), and Philippe Couillard (2013–2017).
Jean-Louis Dufresne holds university degrees in political science (international relations) and social anthropology, so he can attest to the added value of One Drop's Social Art for Behaviour Change approach. Over the course of his career, he has been involved with the boards of directors of numerous non-profit organizations. This diverse wealth of professional expertise gives him a rare perspective with respect to both the business world and international and philanthropic issues.
Johanne Farmer
Executive Assistant and Human Resources, Office of General Management
At the One Drop Foundation, Johanne coordinates and provides administrative support for the general management team. She also assists our human resources manager with all human resources administration and is the point of contact for all the team's IT needs.
Prior to joining the Foundation, Johanne worked at Cirque du Soleil in a variety of positions over a period of several years, including PR Advisor, Public Affairs and CSR, Executive Assistant to the CTO & CFO, and started as CMO & VP Digital. In a career spanning more than thirty years as an executive assistant, she has worked for senior executives at companies as diverse as Laurentian Bank, Yellow Pages, Parfums Christian Dior and many others.
Johanne holds a HSD and a diploma in legal secretarial work.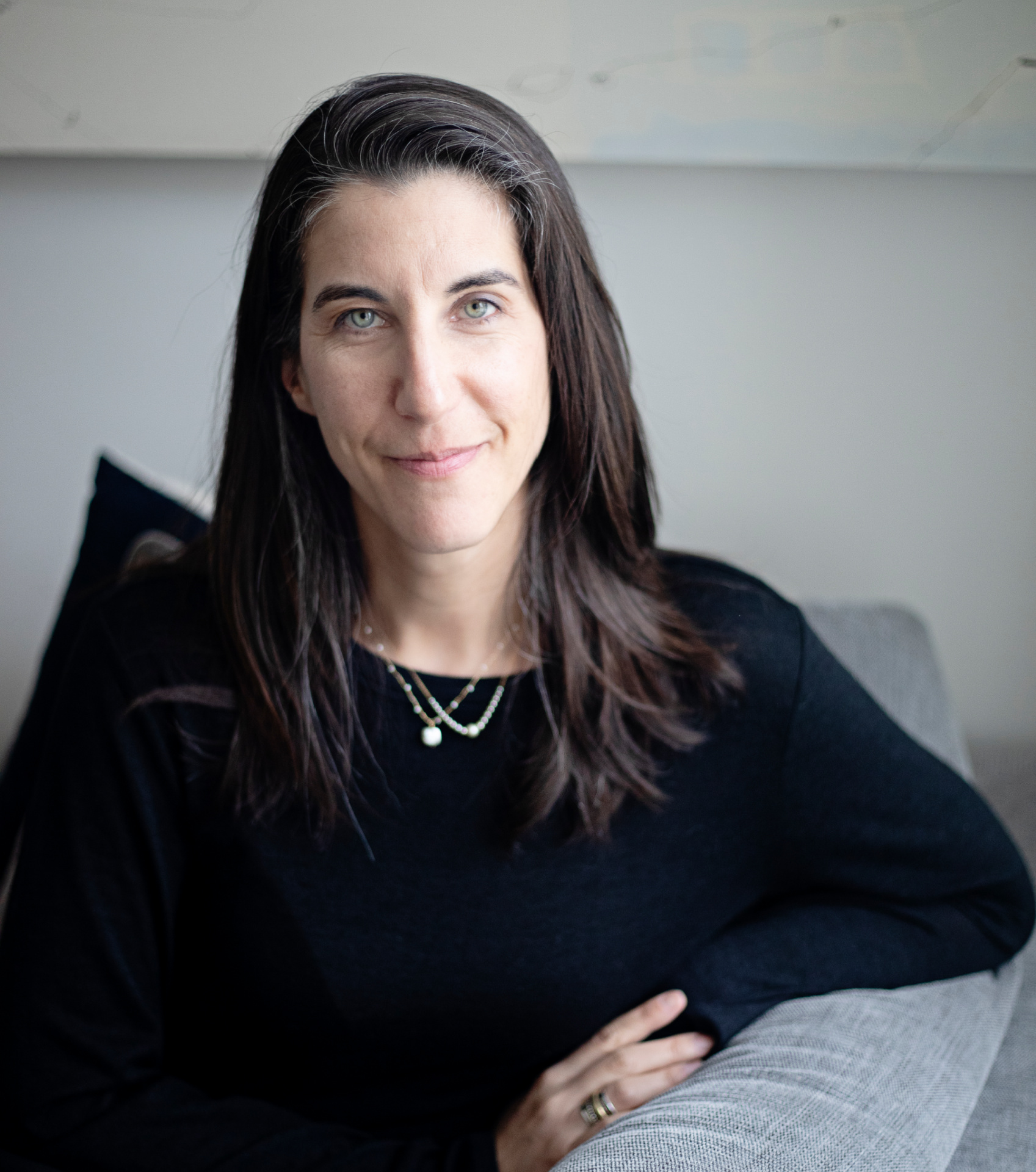 Lauren Alcorn
Senior Director of Strategic Partnerships and Government Relations
Lauren Alcorn is the Director of Strategic Partnerships at One Drop. With over 15 years of experience working in the WASH sector, she is responsible for fostering partnerships with sector and business/industry actors working to accelerate the progress of SDG6. Lauren is spokesperson for the organization's WASH in Health Care Facility initiatives, and she is a proponent of indigenous rights, gender equality and inclusion. Lauren has an MSSc in Development and International Relations from Aalborg University, Denmark and a BA from Dalhousie University.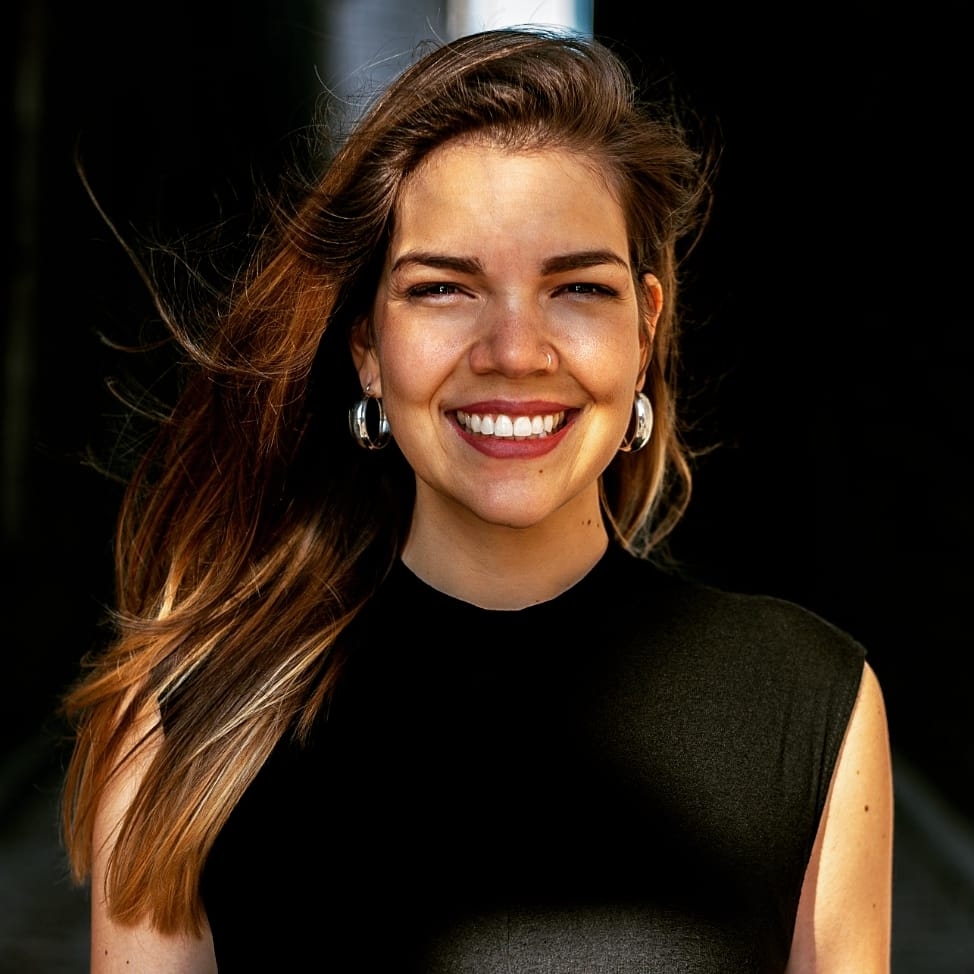 Lina M. Tangarife
Advisor, Communications and Learning
Lina is dedicated to improving and developing new communication strategies for the Lazos de Agua Program in Latin America. 
Lina works closely with key members and partners to grow efforts in a variety of collaborative processes. From improving strategic thinking to leveraging the Program's resources to best effect, Lina regularly engages to share the Program's work, enhancing storytelling to better communicate its messages, results, stories, and impact.
She is tasked with overseeing and keeping up to date the Program's online platforms and communications, designing creative solutions to meet objectives, giving advice on brand management, or creating innovative templates to work with different teams. 
Before joining the One Drop Foundation and the Lazos de Agua team, Lina worked in Telecommunications and Big Data, in Filmmaking and as an Entrepreneur while strengthening her coaching and team leadership skills. 
Passionate about the arts, with over a decade of experience in content creation in diverse formats and on multiple platforms, Lina is a multifaceted professional. Her background as a creative manager for national and international companies gives her the tools to advocate for social projects. She is pleased to be part of a sustainable and scalable solution with the Lazos de Agua Program. 
Lina received a bachelor of Fine Arts in Filmmaking and a bachelor of Communications and Information Sciences from the University of Bordeaux in France.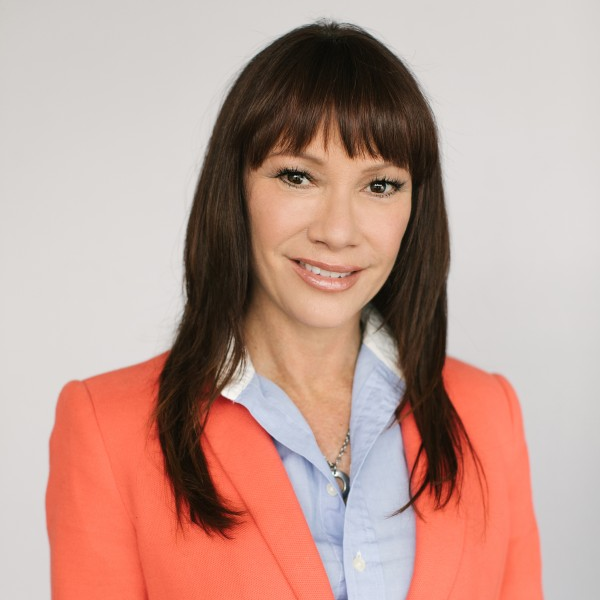 Lisa Clowery
Chief Philanthropy and Corporate Development Officer
"Even the smallest act of caring for another person is like a drop of water, it will make ripples throughout the entire pond." -Bryan Matteo
Lisa Clowery is responsible for enlarging One Drop Foundation's ecosystem of financial donors and aligning their CSR and marketing objectives with transformational philanthropic projects and campaigns. She brings her vast philanthropic knowledge, expertise, and experience to the foundation.
As a true negotiator, her experience working with large corporations gives her an edge to identify strategic revenue generation opportunities that have a significant impact on the One Drop Foundation's projects on a national & and international scale. She excels at building strong partnerships and continuously finds ways to pursue strategic win-win alliances.
When developing corporate and social partnerships, her goal is to create long-lasting sustainable relationships with our partners and donors to benefit the supported communities by the One Drop Foundation. As a fundraising and business development expert, she is presently leading a team of fundraising professionals and spearheads national fundraising campaigns and multi-year partnerships with corporate partners and foundations.
Lisa is an inspiring woman. She is mission-driven and passionate about social issues. She truly cares about bringing good to the world. Her transparent, collaborative, and solution-driven style of management makes her an efficient and honest leader.
Prior to joining the One Drop Foundation, Lisa devoted close to 20 years to Breakfast Club of Canada's mission as head of national development.
Lisa has also worked in the telecommunication and pharmaceutical industries in technical training, project management, and business development. Lisa majored in marketing at Concordia University (Montreal).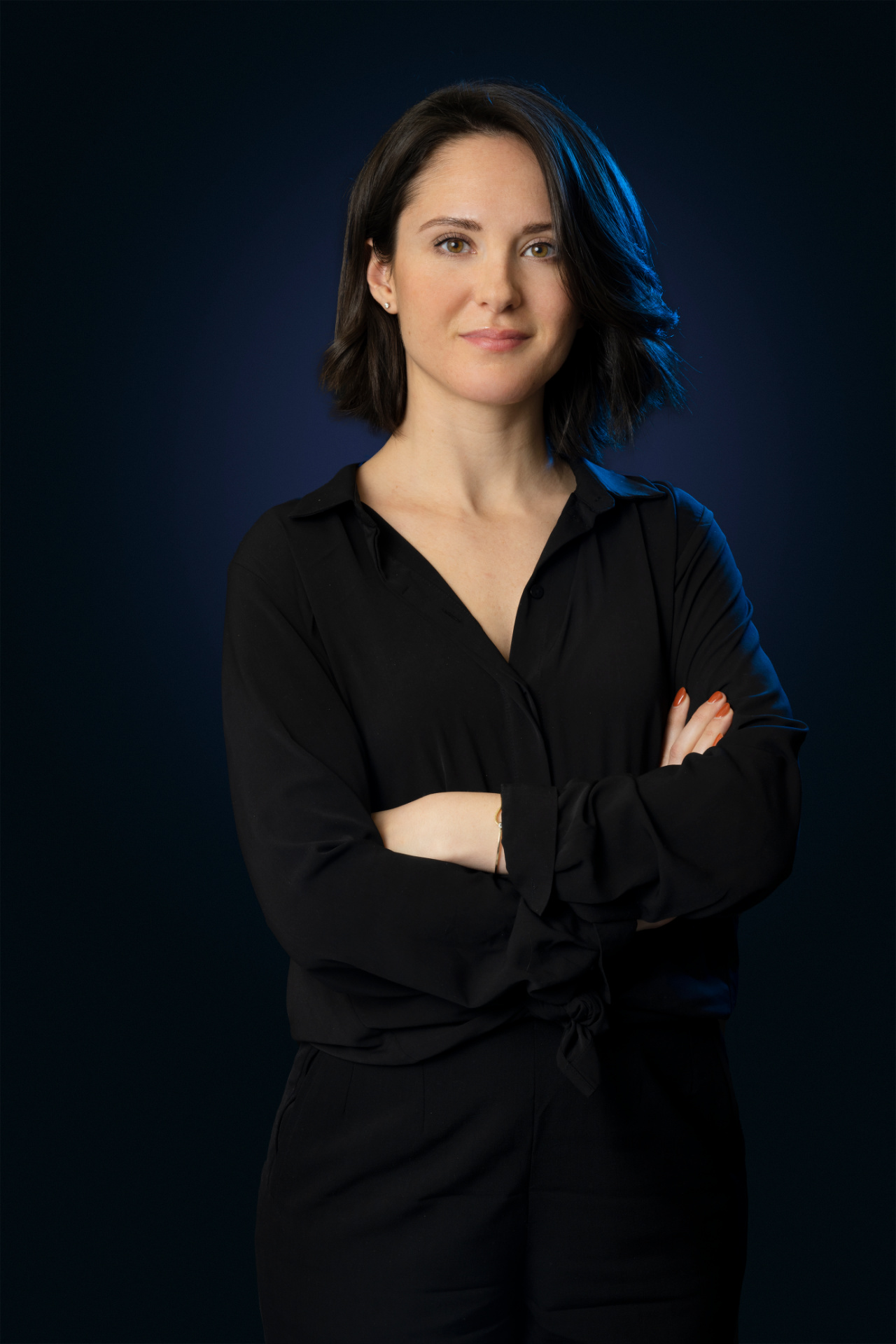 Marie-France Dos Santos
Director, Corporate Communications and Brand Reputation
Marie-France is the One Drop Foundation's Communications Hub lead, responsible for developing communications strategies and tactics that help advance the Foundation's efforts towards the achievement of the United Nations' SDGs. Taking a collaborative, structured and creative approach, she inspires her team to do just that. Working in synergy with all departments and very closely with partners from all spheres of action, she oversees One Drop's communications plan, creative productions and content calendar, ensuring they contribute to making the projects, programs, fundraising efforts and partnerships reach their full potential.
From corporate communications to public relations, digital strategy and internal communications, Marie-France integrates best practices into One Drop's day-to-day communications, as well as its long-term positioning. Prior to joining the One Drop Foundation, Marie-France had a successful advertising career specializing in communications campaigns for cultural institutions, governments and non-profit organizations. Working in major advertising agencies, she orchestrated 360-degree communications campaigns for prestigious clients such as the Montreal Museum of Fine Arts, SOS Violence conjugale, Banques alimentaires du Québec, the Office de la langue française and the Government of Quebec. Her enthusiasm for branding and storytelling opened the door to numerous collaborations on the local and international scene and led to her participation in conferences all around the world.
Marie-France has graduate degrees in both marketing communications and linguistics. She is a member of the Réseau des Jeunes Femmes Leaders de Montréal and the Jeune Chambre de Commerce des Femmes du Québec and has been tirelessly involved as a board member for philanthropic organizations promoting gender equality and youth development in the arts sector.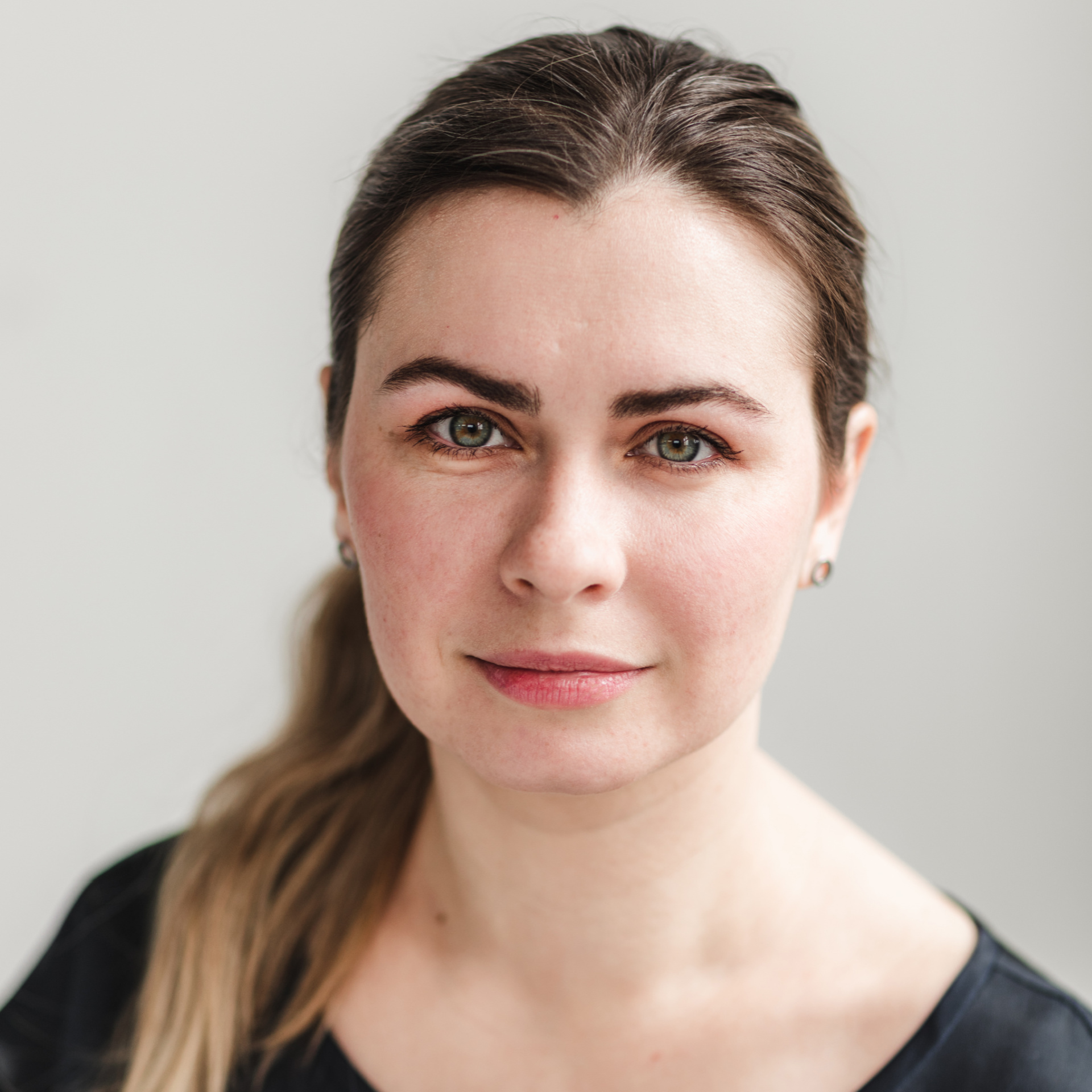 Natalya Zavadovskaya
Financial Controller
Photo credit : Katya Konioukhova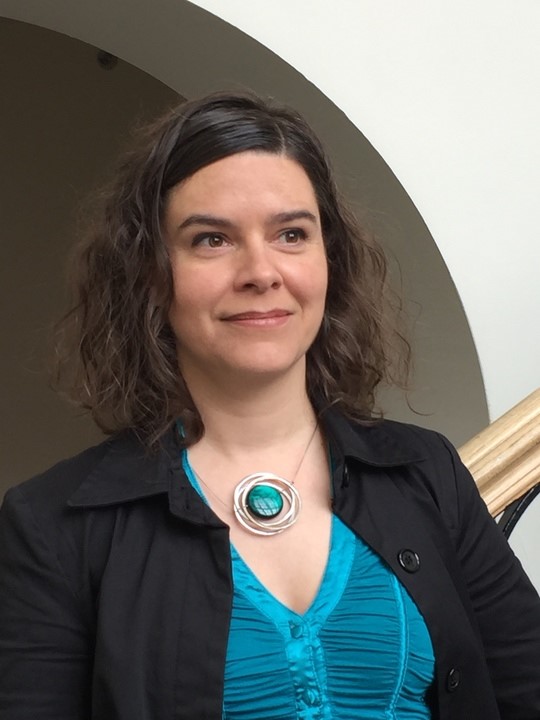 Pascale Gravel-Richard
Expert, Social Art for Behaviour Change
"Whatever the obstacle, let's find a way through it!"
Pascale Gravel-Richard collaborates with One Drop and its partners as an expert in Social Art for Behaviour Change. As an adept of collective intelligence and co-creation, she accompanies teams in project design by leveraging the complementary strengths of stakeholders in a systemic, synergistic and sustainable perspective. She then facilitates the co-production, capitalization and knowledge-sharing process for the One Drop community of practice. She also contributes to the design of training and knowledge-sharing tools.
A pioneer in Cirque du Monde, Cirque du Soleil's philanthropic program, she has acted as a social artist and trainer. Since the beginning of the One Drop Foundation, she has contributed to the development of the Social Art for Behaviour Change approach by drawing on the foundations of popular education, behavioural science and the wealth of experience of the social art partners who form the One Drop community of practice.
Founder of Consultants IN©ludo, she deploys individual and group psychometric tools to build high-performance teams capable of turning obstacles into opportunities for commitment, growth, synergy and knowledge-building.
Pascale holds a master's degree in Literature, Performing and Screen Arts from Laval University. Her thesis focuses on the alternative pedagogy of social art. Her doctoral research, co-directed in psycho-pedagogy, literature, performing and screen arts, explored co-creation as an experiential device to foster intelligence and collective action. She is certified as a TRIMA consultant for the interpretation of individual psychometric reports and team sociograms.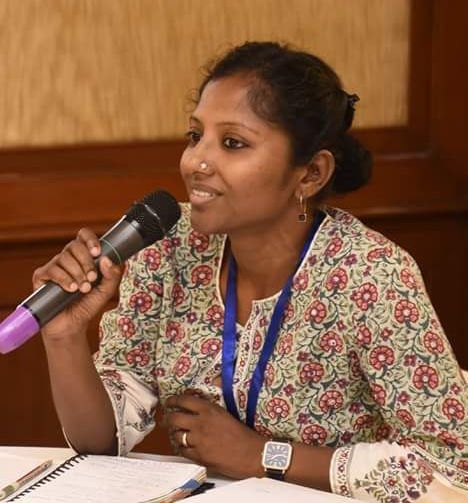 Priya John
India Country Manager (consultant)
Priya leads One Drop's work in India. For the past 3.5 years, she oversees the management of the foundation's projects in the country. Her focus is to co-develop, co-design and support the implementation of community-led water and sanitation projects. Through her work, she aims to unpack the complexities of gender and social inequalities while moving towards concrete steps to address them. The core of her work as the Country Lead lies at the intersection of art, community participation and WASH systems strengthening.
Before joining One Drop, Priya worked as a manager and researcher in many organizations devoted to public health and other developmental concerns in rural India. Previously, she has worked as Senior Research Officer with the Centre for Enquiry in Health and Allied Themes (CEHAT), Research Consultant with Ekjut and Area Convenor – Rural Extension Activity at The Energy and Resources Institute (TERI). She also worked as the Senior Programme Manager at the Centre for Child Health and Nutrition, a CSR initiative of the ICICI bank. In 2013, she was awarded a fellowship on maternal health by the Maternal Health Task Force at the Harvard School of Public Health.
She holds a Master's degree in Social Work from Delhi University and a Master's degree in Gender and Development from the Institute of Development Studies, University of Sussex.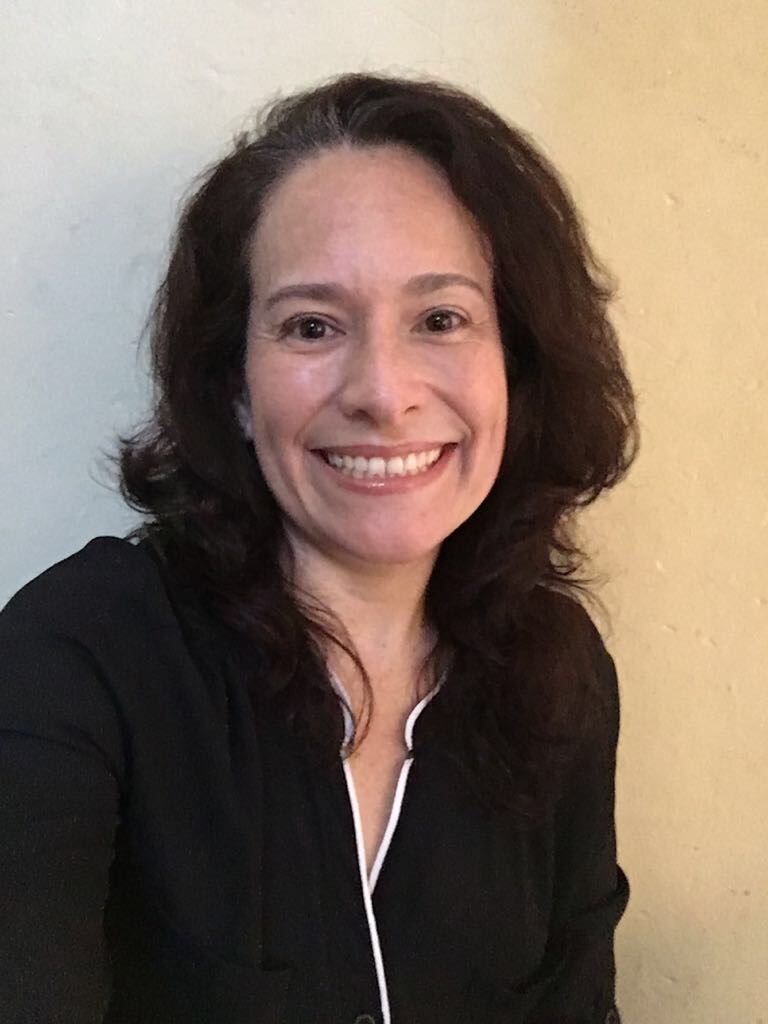 Raquel Porras Gutiérrez
Field Project Manager, Guatemala and Nicaragua (consultant)
"Let's strive to learn and improve!"
Raquel Porras has been working at the One Drop Foundation since May 2017 as Project Manager for three Lazos de Agua Program projects in Mexico, Guatemala and Nicaragua. In her role, she is responsible for establishing and maintaining good working relationships with the Program's implementing partners and overseeing the implementation of the projects with respect to One Drop's A·B·C for Sustainability model and Social Art for Behaviour Change approach.
Raquel has more than ten years of experience in the sector in which she has had the opportunity to work with different NGOs, multilateral agencies, as well as private sector and government actors. While with Catholic Relief Services (CRS) for five years, she served as manager for the water and sanitation project in San Jacinto, Telica (Nicaragua) with funding from the IDB, the Austrian Development Bank and POLARYS Energy Nicaragua. Subsequently, she held the position of water and sanitation manager, coordinating the planning, execution and evaluation of projects, as well as supporting and advising the managers of other sectors with a water and sanitation component. She also supervised the implementation of the CRS and CARE SWASH pilot project in Nicaragua, in close collaboration with municipalities, government agencies (Ministry of Education), and communities. Passionate about her work in development projects, she enjoys learning and working closely with stakeholders and communities in finding solutions to their water, sanitation and hygiene problems.
Raquel graduated as a civil engineer from the National University of Engineering (UNI) in Nicaragua.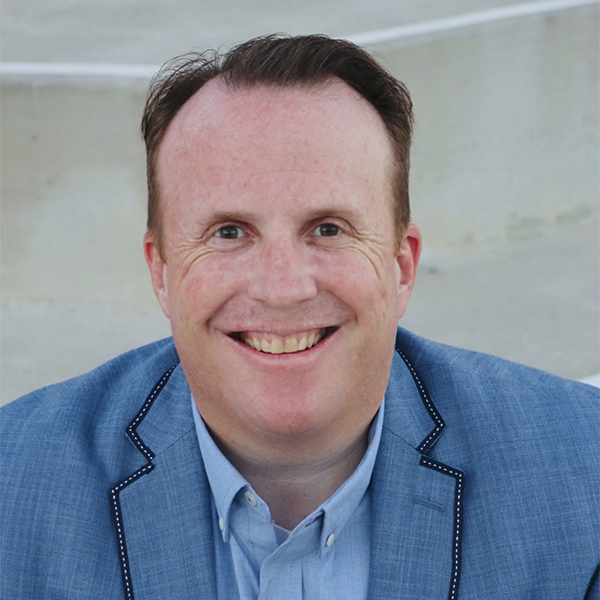 Rob Reinhart
Director of Major Gifts and Corporate Development
Rob Reinhart was born overseas, in a country facing extreme barriers, where he and his family lived for the first 18 years of his life. Since leaving college, Rob has always been passionate about working in the nonprofit world. Rob is responsible for leading the efforts to acquire major gifts through building relationships of trust with One Drop Foundation's existing and potential donors in the United States. He also works to create partnerships with multinational corporations. His main focus is creating win-win solutions by connecting donors with worthy projects around the world.
Rob has a strong background in consulting with family foundations, philanthropists, multinational corporations, and public foundations on complex charitable giving. He brings over 20 years of experience in the international philanthropy sector. A significant experience was Rob's multi-year direction of drinking water projects in Latin America.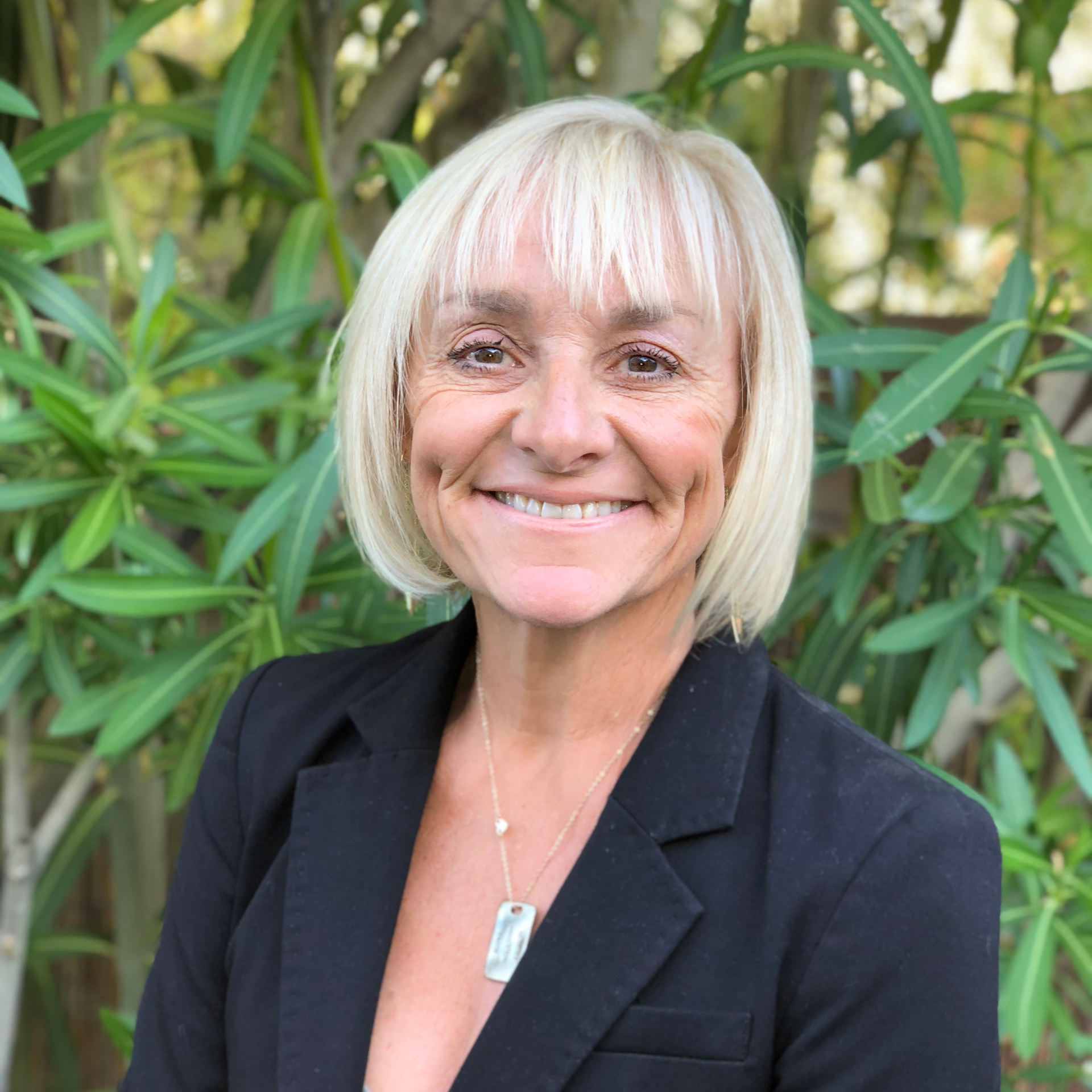 Sally Dewhurst
Ambassador of Fun
"Always look on the bright side of life!"
The role of One Drop's Ambassador of Fun couldn't be more suited to the energetic, full of life force that is Sally Dewhurst! As someone that practices what she preaches, Sally's inherently positive outlook and high spirits are tangible wherever she goes, inspiring the same in those around her. She's the one responsible for putting the 'fun' in fundraising!
As an ex Cirque du Soleil performer herself, Sally has over 20 years of experience, during which time she has done her fair share of globe trotting -- the US, UK, Japan and France are just some of the places she's taken her fun-loving attitude. What does she like most about her current role with One Drop? The creativity it brings, the inspiration it provides and of course, those that she gets to work with every day, contributing to the One Drop mission.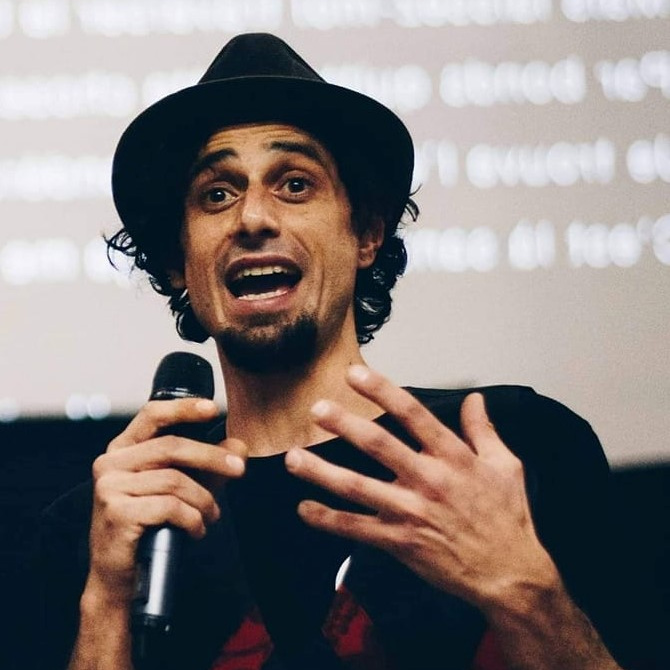 Samuel Jabour
Expert, Social Art for Behaviour Change
Samuel works hand in hand with our partners in the co-creation of social artworks for behavioural change. Passionate about experiential learning and collective creation processes, he seeks to empower the protagonists of ongoing projects by facilitating collective intelligence around existing issues.
He has gained recognition for his creativity and his ability to facilitate large-scale unifying projects. He has contributed to several innovative international development projects in Africa and Asia, as well as in Indigenous communities in Canada. For nearly 15 years, he has sought to create positive changes in individuals and communities through art.
A circus artist and musician himself, Samuel trained at the Gaspé Circus School and the National Circus School. Samuel has spent much of his life abroad performing in the street and mobilizing different communities around art. He is an experienced manager in various local and international community-based organizations. He has also worked for various projects around the world as a trainer for Cirque du Soleil's Cirque du Monde programs.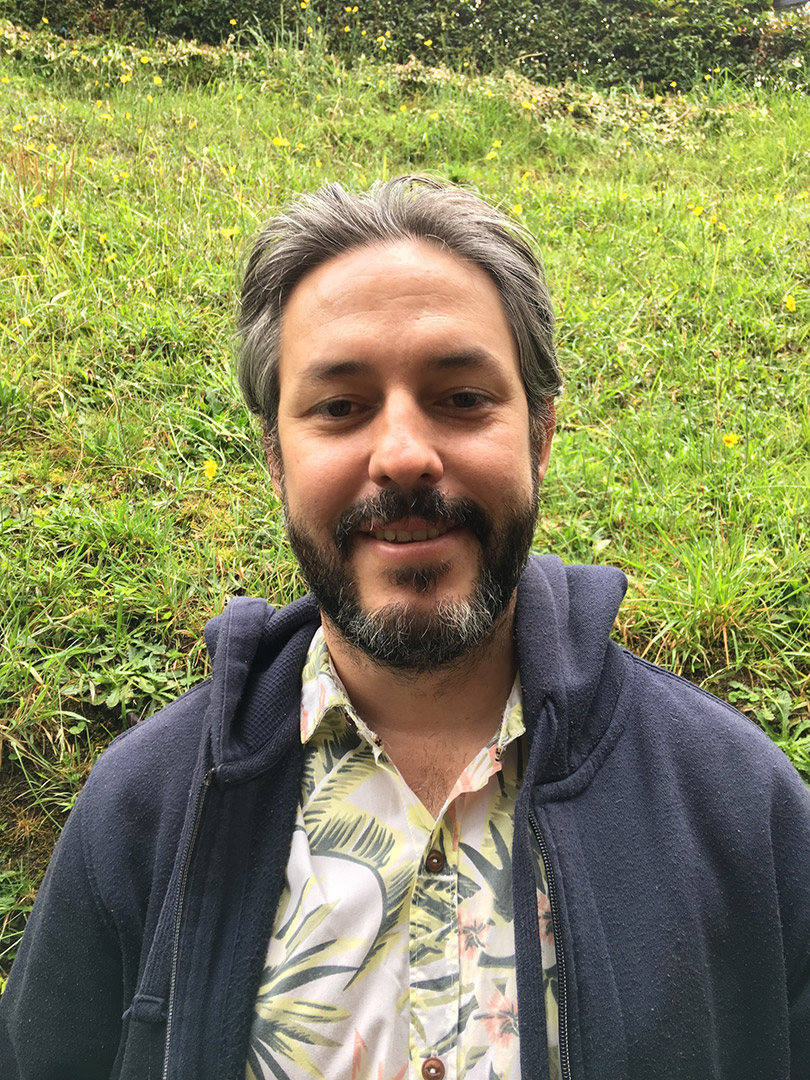 Santiago Vélez Velásquez
Field Project Manager, Colombia and Paraguay (consultant)
"I'm very fortunate to be able to impact others through One Drop's innovative projects."
Since 2017, Santiago has served as Project Manager for One Drop where he currently provides management oversight and leads coordination efforts for three projects within the Lazos de Agua program in Colombia and Paraguay.
Santiago is an engineer and a project manager with more than 15 years of experience in the design and implementation of environmental and water related projects in the private, public, academic and nonprofit sectors. Santiago has also served as a professor and researcher on topics related to water treatment and management for over 11 years in various Colombian universities at the undergraduate and graduate levels. As a consultant, he has led the design and assembly of hundreds of water treatment systems and the implementation of water, sanitization and hygiene (WASH) projects at both the regional and national level throughout Colombia. Santiago has also pursued various entrepreneurial ventures and built three engineering companies during his career.
Santiago holds a master's of Science in Engineering with emphasis in water treatment from the University of Antioquia and an engineering degree in environmental sciences.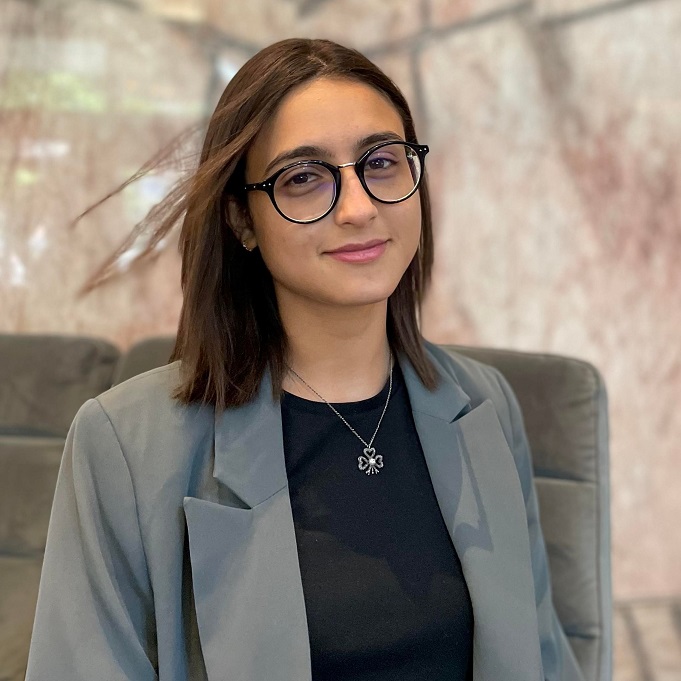 Sarra Hamdi
Grant Proposal Writer
As a highly skilled writer, Sarra is in charge of securing funding from various non-profit organizations and foundations. Her passion for social justice and desire to make a positive impact for communities drives her to create compelling grant proposals that effectively communicate the mission and vision of the organization.
Through her experience, Sarra has developed a deep understanding of the grant-writing process, from researching potential funding sources to crafting persuasive proposals and managing reporting requirements. She is highly skilled in identifying and articulating the unique value proposition of the organization, and she is able to effectively tailor grant proposals to match the interests and priorities of funders.
Before joining the Philanthropy team, Sarra showcased her writing skills and attention to detail as a Coordinator in the Communications Hub. She is a McGill University graduate and holds a B.A. in History and Middle Eastern Studies and an M.A. in Translation and Terminology from Laval University. She is a certified member of Quebec's Order of Translators, Terminologists and Interpreters (OTTIAQ).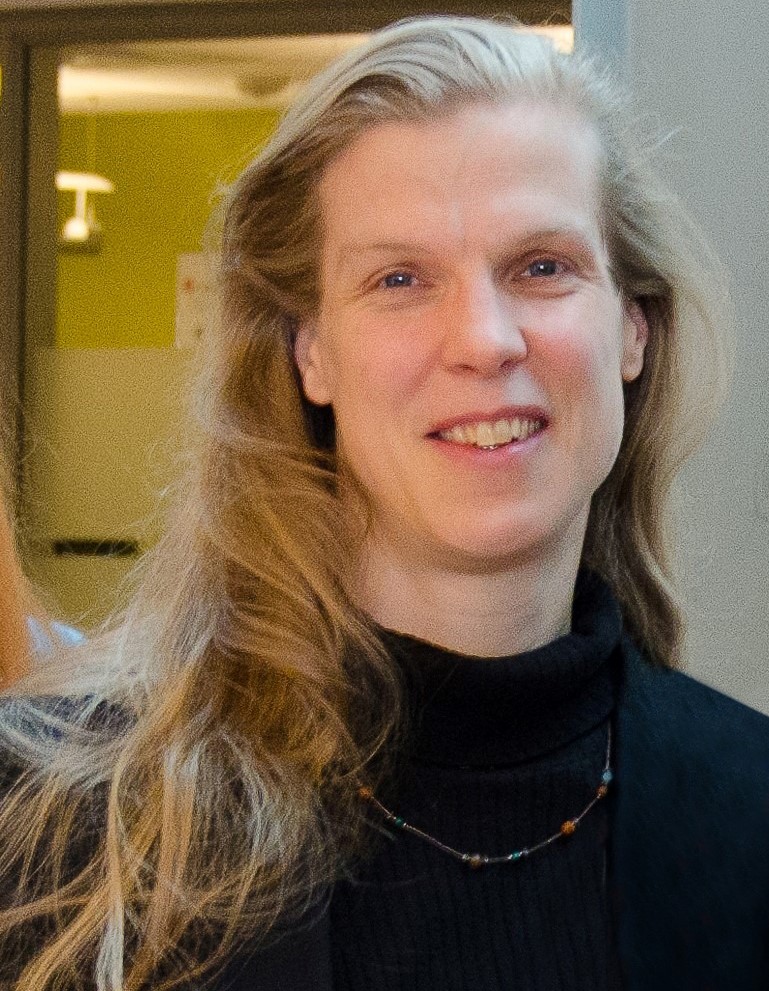 Sharon Webb
Advisor, Operations and Event Marketing
Sharon joined the One Drop Foundation in fall 2022. She works with a dynamic and skilled team to organize and host unique local and international fundraising events. Prior to joining One Drop, Sharon worked for 10 years at the Centre for Human Rights at McGill University, organizing events and internships, hosting visitors, acting as liaison, and contributing to the Centre's international reach and renown. She was a repeated nominee for the Principal's Award of Excellence at McGill and is now thrilled to contribute her skills, experience, and dedication to One Drop's global impact and shared vision for a better world.
Sharon holds a Bachelor of Arts in English from McGill University. She has also studied project management and she completed a certificate in Applied Communications at l'Université de Montréal in 2022. Sharon is an undaunted four-season cyclist in Montreal and a former elite athlete who thrives on high-performing teams.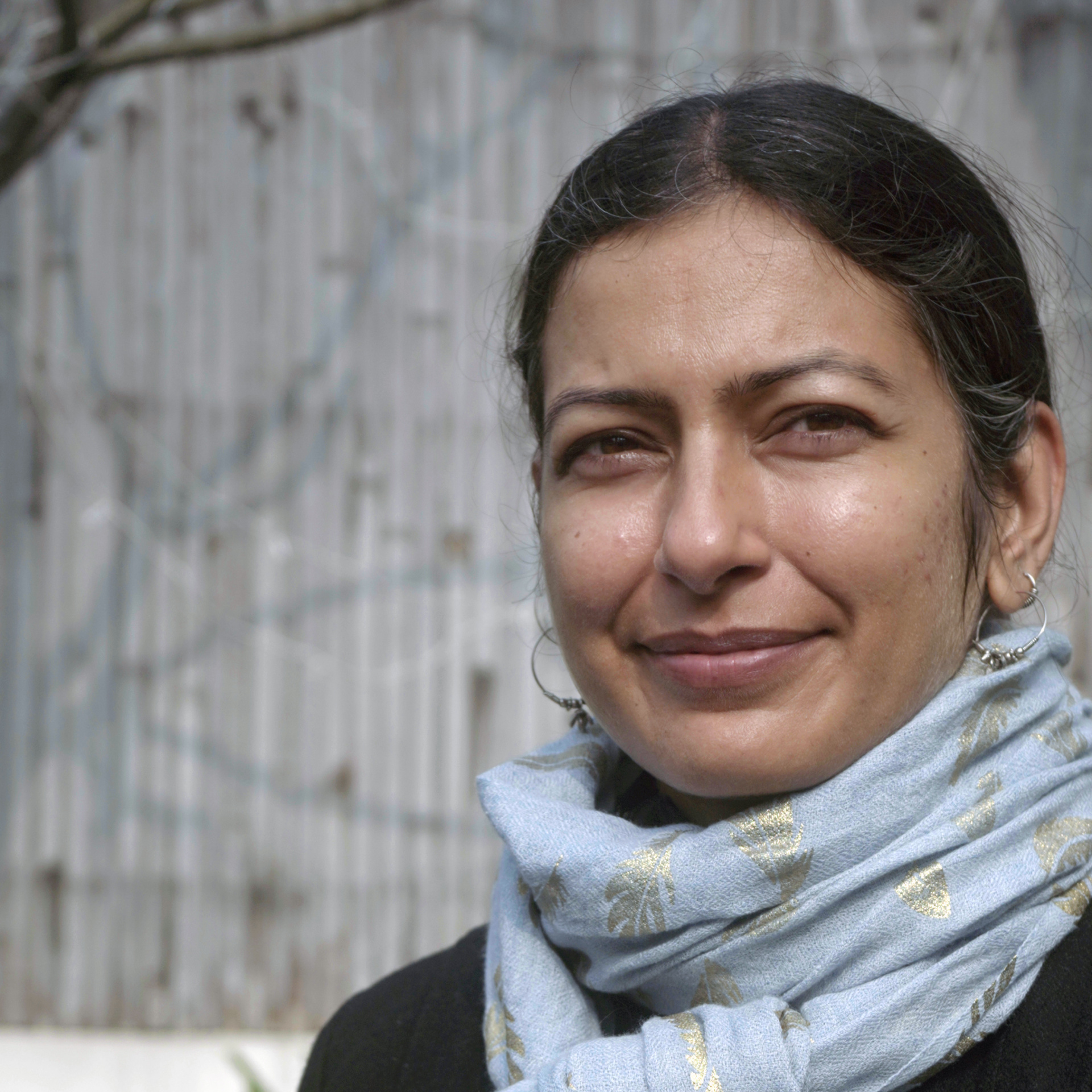 Sunayana Wadhawan
Expert, Social Art for Behaviour Change, India
Sunayana Wadhawan joined the One Drop Foundation's team as the SABC expert in India in 2020. While primarily working with our partners on developing SABC strategies and interventions involving different contemporary, traditional and digital artists and art forms, Sunayana also contributes to the country's strategy for India. She has a natural gift of encouraging community participation and is very spirited towards empowering local artists to become Agents of Change.
Before joining One Drop, Sunayana has worked with NGOs and community-based organizations in India towards participatory research and community-led initiatives for over 10 years on housing, water, sanitization and hygiene (WASH) and basic services, childcare, public transport, gender justice and human rights. Throughout her work, the focus has been building community knowledge and media, and she has been a strong advocate of the power of art to bring positive change. She has also worked as a translator with UN Women, the BBC radio and she also coordinated production for radio programs. Her passion and organizational skills have also brought her to contribute to music festivals like the first MTV India Music Summit in 2017, youth festivals for sustainability and more.
In addition to all she does with One Drop, Sunayana also does volunteer work with survivors of violence and marginalized folk artists. She also has a keen interest in music and poetry and is a musician and composer too.
Sunayana holds a master's degree in Political Studies from the Centre for Political Studies at Jawaharlal Nehru University in New Delhi, and an Honours bachelor's degree in Political Science from the Lady Shri Ram College for Women at the University of Delhi in New Delhi.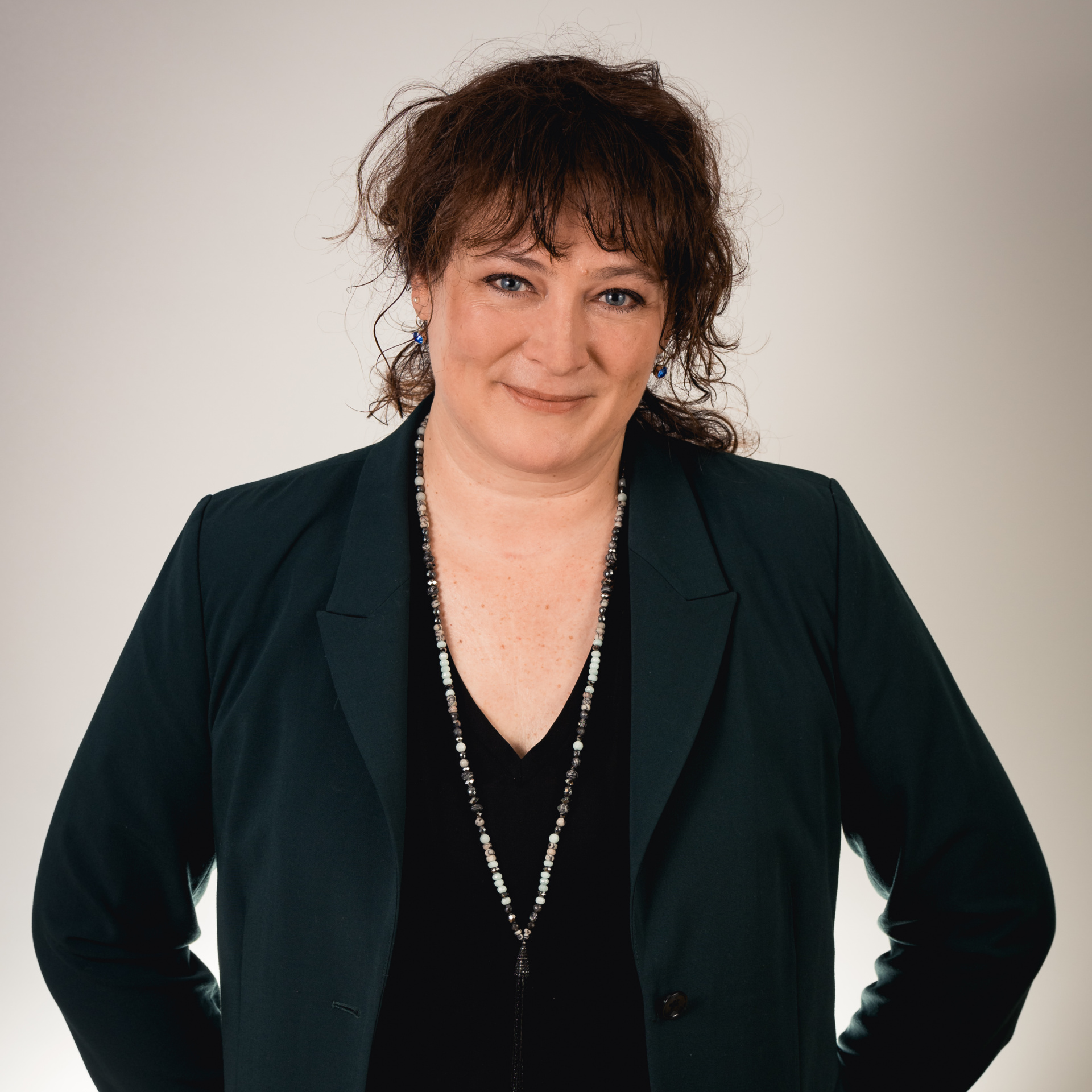 Tania Vachon
Senior Director, Social Art for Behaviour Change
"You miss 100% of the shots you don't take!"
Tania leads a team of Social Art for Behaviour Change experts at One Drop. She and the SABC team members are passionate social arts experts who co-design behaviour change interventions with local partners and artists. They accompany local change by ensuring that creativity and emotion are at the heart of individual and collective transformation. In addition to her contributions to the development of the SABC approach, she also organized 5 international events that brought together hundreds of people from around the world in a community of practice where peers exchange and share experiences. She has delivered workshops and presentations at various international events and most recently created an online course on the SABC approach that is accessible to anyone who wants to understand better the links between systemic change, water, hygiene and sanitation, and behaviour. She brings 25 years of international development experience to the team, having worked in many different contexts. She speaks three languages.
A strong team player, Tania has a particular talent for bringing people together to achieve a common goal. Whether it's breaking down barriers in the office or in the communities in which she works, her ability to connect people is put into practice every day in her role as Director of Social Art for Behaviour Change.
Tania holds a master's degree in Sociology with a specialization in International Development from the University of Ottawa, as well as a bachelor's degree in Social and Cultural Anthropology from Laval University.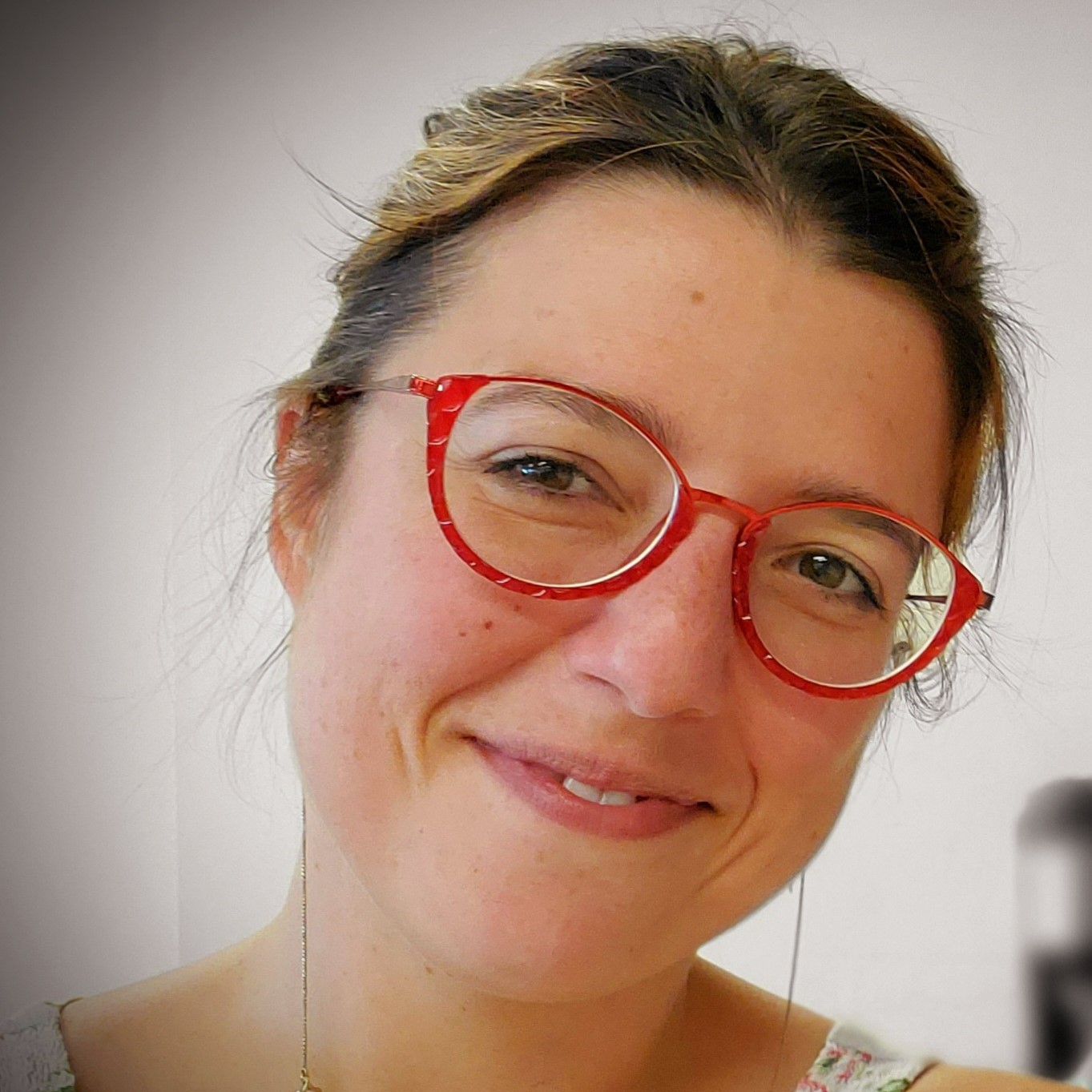 Tanya Sarrazin
Director of operations, Events and sponsorships
"Let's make the impossible happen!"
As Director of Operations within the Events and Sponsorship team, Tanya is involved in both strategic development and the structuring of her department's operations. Among other things, she oversees the planning and logistical supervision of marketing development projects and special events on an international scale, while ensuring the continuous improvement of existing processes.
With over 20 years of experience in the entertainment industry, she uses her knowledge to organize creative fundraising initiatives in an environment that is dynamic, respectful and focused on the personal and professional development of her team. In organizing her work, Tanya leaves nothing to chance and every aspect of a project is meticulously planned. She approaches all challenges with optimism and is innovative in her problem solving. The development of new projects allows her to put forward her organizational, communication and leadership skills, but most of all, to get the satisfaction of contributing to the success of large projects.
Before joining the One Drop team, Tanya worked for major companies such as Warner Bros., Paramount Pictures and Cirque du Soleil, with whom she had the opportunity to work abroad in an international touring context. This ever-changing environment has allowed her to evolve on a personal basis and, above all, to develop significant adaptive skills. In 2017, she took on a major challenge with the Société des célébrations du 375e anniversaire de Montréal, overseeing all logistical aspects of the hundreds of events organized for the occasion.
Tanya holds a Master's degree in Business Administration, Strategic Project Management profile, in addition to two Bachelor's degrees in Communication and Fine Arts. She is currently pursuing studies in psychology to further her knowledge and better contribute to the well-being of the teams and the success of the foundation.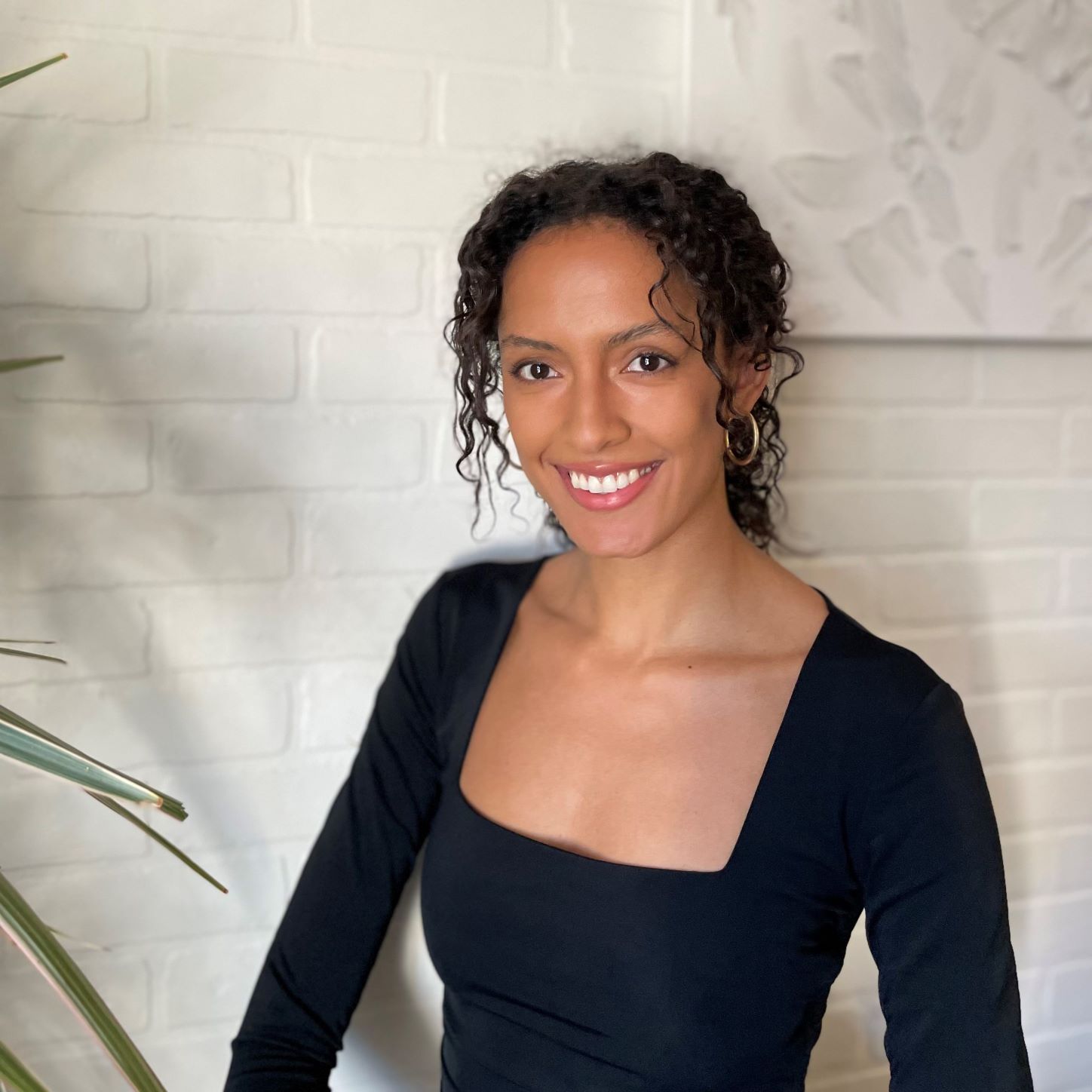 Valerie Nombo
Advisor, Digital Communications
Valerie is part of the communications hub at the One Drop Foundation, where she is responsible for planning, developing, analyzing, and optimizing the organization's activities across digital platforms. She acts as a resource person for the website, newsletters, and social media. She also collaborates on the development of strategies and content that increase the Foundation's brand awareness, in addition to supporting different teams in promoting their activities.
Prior to joining the One Drop Foundation in 2022, Valerie worked as a Digital Communications Coordinator at the Kidney Foundation of Canada, where she learned about the issues and challenges around working at a philanthropic organization and developed expertise in digital brand presence. Valerie has touched on several other aspects of digital marketing, working as a marketing content creator in the world of communications agencies and collaborating on the promotion of major arts and culture events.
Valerie holds a bachelor's degree in business administration with a concentration in marketing and finance from Bishop's University in Sherbrooke.