To all our donors,
partners and volunteers
Thank you!
Founder of Cirque du Soleil, One Drop Foundation and Lune Rouge

Founding partner
The unwavering commitment and invaluable support of our founding partner are what ensures the success of our programs, and what inspires us every day.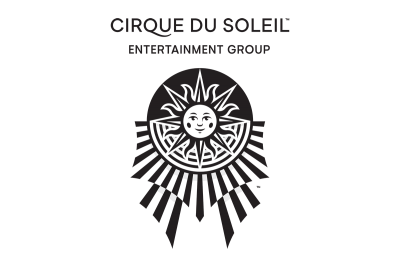 Our Donors
Tackling the necessity of safe water for all requires a cooperative and worldwide effort. Many philanthropists have chosen to take action in support of safe water by donating in support of One Drop's projects.
Affaires mondiales Canada
André Desmarais & France Chrétien Desmarais
Antonio Esfandiari
Bearfoot Bistro
André Saint-Jacques
The Bennett Family Foundation
Benoît Jutras
Brad Marchant
Caesars Entertainment
Cashman Photo Enterprises
Daniel Chávez and Grupo Vidanta
Daniel Gauthier
Daniel Lamarre
Fondation Daniel Lamarre
Gianni Kovacevic
Houssels Family Foundation
KCM Inc.
King's Casino
Mansour Ojjeh
Mitch Garber
Mosaic Foundation
Mouvement des caisses Desjardins
Nevada Spine Clinic
Outbox Technology
Paul G. Desmarais
Peter Lik Fine Art
Port Aventura Entertainment. S.A.U.
Richard MacDonald Studio
Robert Blain
The Ronald W. Burkle Foundation
Rotary International
WASRAG Water & Sanitation Rotarian Action Group
Russell Martin
Seaspan Marine Corp.
SER Family Charitable Foundation
Tata Trusts
The Estate of Michael Jackson
The Shulman Family Foundation
The Whiting-Turner Contracting Company
Tix4Tonight. LLC
Treasure Island
Wells Fargo
William O. Perkins III
XPV Water Partners
Zappos for Good
We work with our brand partners to create campaigns, experiences, and activations that are mutually beneficial and that have a resounding impact on One Drop projects. Over the past decade, we've had the opportunity to collaborate with best-in-class brands to raise awareness about our mission and to help drive long-term progress.
Our fundraising events stand out thanks to the generosity of the impressive brands that donate goods and services. Our In-kind partners' generosity, enthusiasm, and dedication empower us.
Baha Mar
Blakes
Bombardier Business Aircraft
Cashman Photo Enterprises
Deloitte
Encore Productions
Kirvin Doak Communications
KB Home
NCM America's Movie Network
Solotech
Southern Glazer's Wine and Spirits
One Drop is proud to work in collaboration with local experts who have a community-centered approach, excellent financial reporting, and a deep knowledge of water issues.
Centre for Micro Finance
CowaterSogema International
Fundación PLAN
Fundación Moisés Bertoni
Living Water International
Makivik Corporation
WaterAid America
WaterAid Burkina Faso
WaterAid Canada
WaterAid Mali
Water For People
Akshara Fine Arts Society
Antropomorfosis
Artistas Trabajando
Ashish Ghosh
Asociación Agencia de Comunicaciones del Pacífico
Teatro Títeres Armadillo
Caja Lúdica
Centre Culturel Kôrè
Chilemba Communication Consultants
Chindime and Stars Theatre (CAST)
Chitransh Sarde Rang Manch
Cooperativa de Arte CEIBO, R.L
Asociación Cultural Crear en Libertad
Grupo de Teatro El Bosque
Espace Culturel Gambidi
Fundación Todo por el Cine
Future Kind
Imaginartes Cía
Jakairá
Karmuk Swayam Sevi Sansthan
Lalu Ram and group
Machincuepa Circo Social
La Fundación Maestros del Entretenimiento
Mujeres Creativas Lapta Yula
Nand Lal and group
Navjyoti Grameen Seva Sansthan
Navya Foundation
Pablo Durán and his group of artists
JCM Producciones
Shri Krishn Kala Manch
Skeffa Chimoto & The Real Sounds Band
Story Workshop Education Trust (SWET)
Teatro La Guagua
The Performers
Asociación TIERRANUESTRA
Tiliches del Baúl
Teatro de Marionetas Traca Traca
Tupiq A.C.T.
Zaluso Arts
Zankistas Fuego y Son