To all our valued donors,
esteemed partners, ambassadors,
and cherished volunteers: THANK YOU.
Founder of Cirque du Soleil, One Drop Foundation and Lune Rouge

Founding partner
The unwavering commitment and invaluable support of our founding partner are what ensures the success of our programs, and what inspires us every day.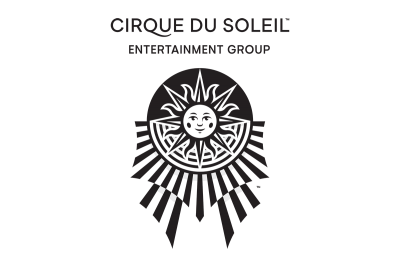 Our Donors
Tackling water issues requires joint efforts on a global scale. Many philanthropists have chosen to take action in support of safe water by donating in support of One Drop's projects.
Allen D. Kohl Charitable Foundation, Inc.
Andreas Laveth
Artcurial
Beth Campbell
Bobby Genovese
Bolton Food Spa
Bono
Brenden Mann Foundation
Bruce Poon Tip
Daniel Gauthier
Daniel Nazarian
David Coulthard
David Forest
Davis Marksbury
Dorsey & Whitney Trust Company LLC
Douglas Atamian
Garival Inc.
Groupe Lune Rouge Inc.
Guy Laliberté
Guy Starkman
Hien Lee Engineering Co., Ltd
Howard Horowitz
Sir Jackie Stewart
Jean-Francoys Brousseau
John Gianni Kovacevic
John Tippins
KB Home
KCM, Inc.
Kevin O'Leary
Les Zieve
Marin Community Foundation
Nissan Mosapor
Outbox
Pediped Infant Footwear LLC
Peter Shin
Rakesh Chilakapati
Robert Sachs
Rory Kaplan
Sachs Family Fund
Silvia Fernandez
Teranga Gold
Treasure Island LLC
United Technologies Corporation
Valmont
We work with our brand partners to create campaigns, experiences, and activations that are mutually beneficial and that have a resounding impact on One Drop projects. Over the past decade, we've had the opportunity to collaborate with best-in-class brands to raise awareness about our mission and to help drive long-term progress.
In-kind partners and donors
Our fundraising events stand out thanks to the generosity of the impressive brands that donate goods and services. Our In-kind partners' generosity, enthusiasm, and dedication empower us.
Artcurial
Audemars Piguet
Charity Buzz
Domaine Armand Rousseau
Domaine Dujac
Domaine Francois-Raveneau
The Cosmopolitan of Las Vegas
Cirrus Aviation
Crazy Horse Paris
Jerry Nadal
Matthew McConaughey
Ted Danson
Michael Douglas
One Drop is proud to work in collaboration with local experts who have a community-centered approach, excellent financial reporting, and a deep knowledge of water, sanitation, and hygiene issues.
Centre for Micro Finance
Centre de coopération internationale en santé et développement (CCISD)
Cowater International
Espace Culturel Gambidi
Fundación PLAN
Fundación Moisés Bertoni
Living Water International
Makivik Corporation
WaterAid India
WaterAid Mali
Water For People
Akshara Fine Arts Society
Antropomorfosis
Andres Cox
Artistas Trabajando
Ashish Ghosh
Association de Promotion d'Arts (APA)
Asociación Agencia de Comunicaciones del Pacífico
Asociación Cultural Crear en Libertad
Atelier Ribambelle
Calipso
Caja Lúdica
Centre Culturel Kôrè
Centre Poètes, Essayistes, Nouvellistes (PEN) Gonaïves
Chilemba Communication Consultants
Chindime and Stars Theatre (CAST)
Chitransh Sarde Rang Manch
Consultores Radionovela – Cristopher Mendoza
Grupo Artista Wanky Lady
Grupo de Teatro El Bosque
Guara
Espace Culturel Gambidi
Flache Monde
Fundación Maestros del Entretenimiento
Fundación Todo por el Cine
Jakairá
Karmuk Swayam Sevi Sansthan
Komedyen lakay
La chambre d'Écriture
Lalu Ram and Group
Machincuepa Circo Social
Mujeres Creativas Lapta Yula
Nand Lal and Group
Navjyoti Grameen Seva Sansthan
Navya Foundation
Nobert Joseph
Orion Media Group
Pablo Durán and his group of artists
Paulino Frens and musician
Porandu
Ram Lal Bhatt
Shiv Lok Katha Manch
Shri Krishn Kala Manch
Skeffa Chimoto & The Real Sounds Band
Soyeto and Tonton Bouyay
Story Workshop Education Trust (SWET)
Teatro La Guagua
Teatro de Marionetas Traca Traca
Teatro Títeres Armadillo
The Performers
Tekoha
Tiliches del Baúl
Troupe Djonkala
Tupiq A.C.T.
Vilas Janve
Wadner Peyizan
Zaluso Arts
Canadian Partnership for Women and Children's Health (CanWaCH)
Sanitation and Water for All (SWA)