To all our valued donors,
esteemed partners, ambassadors,
and cherished volunteers: THANK YOU.
Founder of Cirque du Soleil, One Drop Foundation and Lune Rouge

Founding partner
The unwavering commitment and invaluable support of our founding partner are what ensures the success of our programs, and what inspires us every day.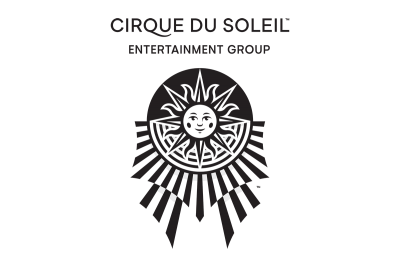 Our Donors
Tackling water issues requires joint efforts on a global scale. Many philanthropists have chosen to take action in support of safe water by donating in support of One Drop's projects.
Airlie Foundation
Allen D. Kohl Charitable Foundation, Inc
Amir Adnani
Argiano Societa Agricola
Artist Activist Management
Bernie Cahill
BMO Nesbitt Burns
Brian Sheth
Canderel Management Inc.
Cashman Photo Enterprises
Conam Charitable Foundation
Daniel Gauthier
Dorsey & Whitney Trust
Company LLC
DTD Live Ltd
Edmiston & Company Limited
Edwin Ting
Eric and Maria Grilly
Fisher Brothers Foundation Inc
Gabriel de Alba
Garival Inc.
Groupe BBLUV Inc
Guusto Gifts Inc.
Joe Dietch
Kateri da Silva
Katherine Goertz
Kirvin Doak Communications
Lord Robert Peerless
Marin Community Foundation
One Drop Foundation personnel
RBC Foundation
Schwab Charitable Fund
The American Gift Fund (Lisa & Dan Burkhead)
The foundation of Clear Skies Investment Management
The Jewish Community Foundation of Montreal
Valmont
Wynn Resorts
In-kind partners and donors
Our fundraising events stand out thanks to the generosity of the impressive brands that donate goods and services. Our In-kind partners' generosity, enthusiasm, and dedication empower us.
Air Canada
Audemars Piguet
Baron Philippe Seyres de Rothschild
Brenden
Mann Foundation
Breton Wine Company
Cave Carrière
Champagne Barons de Rothschild
Champagne Deutz
Cognac Hardy
Crystalline Management
Destinations by Design
Domaine de la Romanée Conti
Domaine Faiveley
Domaine Rousseau
Ducasse Paris & Les Airelles Versailles
Encore
Innovative Pain Care Center
Marc Nadeau
Markus Molitor
Southern Glazer's Wine & Spirits
Southworth Communities
Sting and Trudie Styler
and more
One Drop is proud to work in collaboration with local experts who have a community-centered approach, excellent financial reporting, and a deep knowledge of water, sanitation, and hygiene issues.
Centre Culturel Gambidi
Centre for microFinance
Cowater International Inc.
Espace Culturel Gambidi
Fundación Moisés Bertoni
Fundación PLAN
Helvetas
Living Water International
Makivik Corporation
Santé Monde (previously CCISD)
WaterAid America
WaterAid Canada
WaterAid India
WaterAid Mali
Water For People
Aarambh
Agencia de Comunicaciones del Pacífico – ACOP
Akshara Arts
Andres Avelino Cox Molina
Ashish Ghosh
Atelier Ribambelle
Aurora Villareal
Bakul Foundation
Bochin Teatro
Calipso
Centre Culturel Koré
Centre Pen
Christian Moreno
Crear en Libertad
Duyerling del Carmen Rios y Cristopher Mendoza
Earth Matters
El Bosque
El Cantaro
Espace Culturel Gambidi
Funarte
Fundacion Todo por el Cine A.C.
Jakaira
Jessica Alvarez
Kamruk Swayam Sevi Sansthan
La chambre d'écriture
Lalu Ram and group
Leopoldo Vazquez
Machincuepa Circo Social A.C
Maestros Del Entretenimiento
Moteur
Mujeres Creativas Lapta Yula
Nand Lal and group
Nanha Dia Kala Manch
Natya Chetana
Nobert Joseph
Orion Group
Pablo Duran
Porandu
Ramlal Bhatt
Red de muralistas Tetagua
Shri Krishan Kala Manch
Soyeto
Tekoha
The Performers
Tiliches del Baúl
Traca Traca
Tupiq A.C.T.
Uday Kumar
Vilas Janve
Wadner Peyizan
Wanky y Lady
Canadian Partnership for Women and Children's Health (CanWaCH)
Sanitation and Water for All (SWA)