To all our valued donors,
esteemed partners, ambassadors,
and cherished volunteers: THANK YOU.
Founder of Cirque du Soleil, One Drop Foundation and Lune Rouge

Founding partner
The unwavering commitment and invaluable support of our founding partner are what ensures the success of our programs, and what inspires us every day.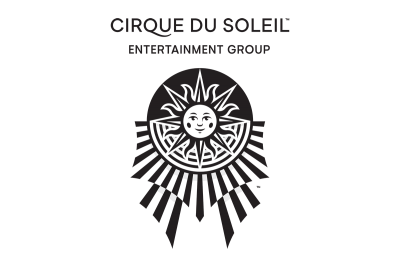 Our Donors
Tackling water issues requires joint efforts on a global scale. Many philanthropists have chosen to take action in support of safe water by donating in support of One Drop's projects.
Our major partners
ROSENBAUM FAMILY FOUNDATION
AREA15
Bolton Food Spa
Bombardier Inc.
Brian Kunec
Carla Redmond
Clear Skies Foundation
CVL Cosmetics North America Inc
Daniel Negreanu (via Chess.com)
David Coulthard
Davis Marksbury
Desjardins Group
Donald Ziraldo
Enjoy Sharing SAS
Howard Horowitz
Iamgold Corporation
Jackie Stewart
Kateri Da Silva
Laurent Dassault
Malik Youyou
Nissan Mosapor
Rory Kaplan
Tao Jones Charitable Foundation
The Fitzhenry Family Foundation
Uranium Energy
We work with our brand partners to create campaigns, experiences, and activations that are mutually beneficial and that have a resounding impact on One Drop projects. Over the past decade, we've had the opportunity to collaborate with best-in-class brands to raise awareness about our mission and to help drive long-term progress.
In-kind partners and donors
Our fundraising events stand out thanks to the generosity of the impressive brands that donate goods and services. Our In-kind partners' generosity, enthusiasm, and dedication empower us.
Blake, Cassels & Graydon S.E.N.C.R.L./s.r.l.
Champagne Barons de Rothschild
Caves Carrière
Château Lafaurie-Peyraguey and Lalique
Château Rieussec
Château Mouton Rothschild
Garival Inc. and Robert Blain
Cognac Hardy
Destinations by Design
Ducasse Paris
Encore
Éric Carrière
Eve Faiveley
Frédéric Mairesse
Gérard Margeon
Hillebrand
Laurie Matheson
Luc Dabadie
K72 Agency
Fayza Lamari and Kylian MBappé
Mathilde Grivot
Romanée-Conti
Silvio Denz
Sting and Trudie Styler
and more
One Drop is proud to work in collaboration with local experts who have a community-centered approach, excellent financial reporting, and a deep knowledge of water, sanitation, and hygiene issues.
Centre Culturel Gambidi
Centre for microFinance
Cowater International Inc.
Espace Culturel Gambidi
Fundación Moisés Bertoni
Fundación PLAN
Helvetas
Living Water International
Makivik Corporation
Santé Monde (previously CCISD)
WaterAid America
WaterAid Canada
WaterAid India
WaterAid Mali
Water For People
Aarambh
Agencia de Comunicaciones del Pacífico – ACOP
Akshara Arts
Andres Avelino Cox Molina
Ashish Ghosh
Atelier Ribambelle
Aurora Villareal
Bakul Foundation
Bochin Teatro
Calipso
Centre Culturel Koré
Centre Pen
Christian Moreno
Crear en Libertad
Duyerling del Carmen Rios y Cristopher Mendoza
Earth Matters
El Bosque
El Cantaro
Espace Culturel Gambidi
Funarte
Fundacion Todo por el Cine A.C.
Jakaira
Jessica Alvarez
Kamruk Swayam Sevi Sansthan
La chambre d'écriture
Lalu Ram and group
Leopoldo Vazquez
Machincuepa Circo Social A.C
Maestros Del Entretenimiento
Moteur
Mujeres Creativas Lapta Yula
Nand Lal and group
Nanha Dia Kala Manch
Natya Chetana
Nobert Joseph
Orion Group
Pablo Duran
Porandu
Ramlal Bhatt
Red de muralistas Tetagua
Shri Krishan Kala Manch
Soyeto
Tekoha
The Performers
Tiliches del Baúl
Traca Traca
Tupiq A.C.T.
Uday Kumar
Vilas Janve
Wadner Peyizan
Wanky y Lady
Canadian Partnership for Women and Children's Health (CanWaCH)
Sanitation and Water for All (SWA)