Fundraising Initiatives
The 2018 Big One for One Drop tournament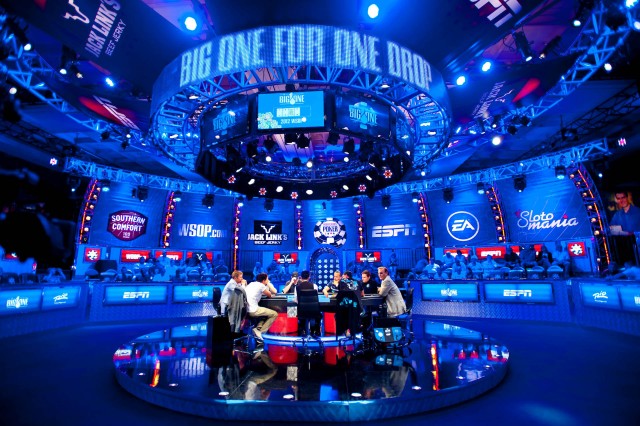 Last weekend, the fourth edition of One Drop's Big One, $1 MILLION buy-in poker tournament, featured 27 players. After three days of play, American poker professional Justin Bonomo was the victor, winning the $10,000,000 first place prize. The Vegas community united once again to support One Drop's initiatives, and Blue Man Group stepped up to the stage with a special performance to welcome the last day, the 3rd day, of the tournament.
This tournament, entitled the Big One for One Drop, harnessed the ability of poker to bring together people from all over the globe to raise awareness and funds for the cause of water. Alone, it raised $2,160,000, for the real winners, who are the people in the most vulnerable communities who will get access to water thanks to One Drops programs. Along with the Little One for One Drop, a $1,111 buy-in tournament, where another $525,252 was raised, plus the $104,756 additional donations made by players, brings the total to $2,790,008 for One Drop during the 2018 World Series of Poker (WSOP).
It's now been 6 years that One Drop has had the generous support from incredible players and partners in the poker community like WSOP, and together, we were able to finance and supervise 15 international development projects in the water sector in Latin America, Africa and Asia. Once all on-going projects will be completed, it will represent access to safe water, sanitation and hygiene to over 1.3 million beneficiaries.
Last update: July 30th, 2018