News
A Tribute to the Power of Art
A TRIBUTE TO THE POWER OF ART
AND TO 15 YEARS OF PARTNERSHIP WITH CIRQUE DU SOLEIL ENTERTAINMENT GROUP
The One Drop Foundation and Cirque du Soleil Entertainment Group celebrate 15 years of partnership this year. Fifteen years of sharing the same creative and artistic DNA, and activating it to create a positive impact on individuals, communities, and the planet at large. Fifteen years of continuous support, and of creative and memorable fundraising activities. Fifteen years together, working towards the vital cause of sustainable access to safe water, worldwide.
Access to water is simply a must if we want a better world. It's required in order to improve people's health and well-being, to achieve gender equality and equitable access to education, to allow for discussions about resilience to climate change, and to reduce the inequities that affect the world's indigenous communities, notably in Northern Canada.
At the One Drop Foundation, we ensure that communities around the world have sustainable access to safe water, sanitation, and hygiene, and we do it by maximizing the impact of art and emotions. Inspired by Cirque du Soleil, we see social art as a tool that fosters the development and autonomy of communities, and that can arouse emotions that ensure people will adopt healthy behaviours for the long term.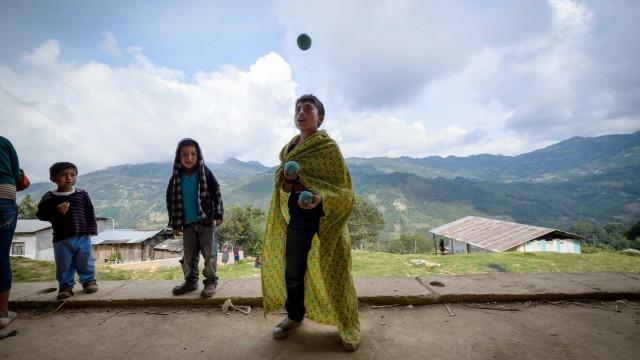 This is where One Drop's DNA meets that of Cirque du Soleil: People and emotions are central to both – at the heart of Cirque du Soleil's shows and its social vision, just as they are at the heart of One Drop's artistic approach in Latin America and the Caribbean, in Northern Canada, in Africa, in South Asia... As a founding partner of the One Drop Foundation, Cirque du Soleil plays an important role in One Drop's mission to positively impact the world.
The past 15 years have been punctuated by Cirque's many generous contributions, from fundraising events, to employee engagement initiatives and creative work sessions. These contributions include the annual One Night for One Drop philanthropic event, during which the time and talent of Cirque du Soleil artists and employees have created breathtaking shows, which have helped the One Drop Foundation raise over US$40 million in support of our mission.
One of our missions at Cirque du Soleil has always been to have a positive impact on individuals, communities and the planet by using what sets us apart: art and creativity. Through our engagement programs, we aspire to build a better world, where we all have access to living conditions that allow us to develop and flourish. It is through social art, which unites Cirque du Soleil and One Drop's intervention model, that our partnership takes on its full meaning.
Caroline Couillard, Global Director, Public Relations, Public Affairs, and Corporate Social Responsibility at Cirque du Soleil Entertainment Group
"15 years later, the partnership between One Drop and Cirque du Soleil continues to inspire —artists, donors, partners, ambassadors, change-makers, and the public alike — and sets the stage for a new chapter full of excitement and colour and positive impact." adds Lisa Clowery, Chief Philanthropy and Corporate Development Officer. Our longstanding partnership and all it has accomplished serve as a tribute to the power art has to change lives, and to the real, lasting, worldwide benefit of the Cirque du Soleil Entertainment Group's 15-plus years of support.