Colombia
Agua para ConvidArte Tumaco
Photo 1 of 5 - Children from the ConvidArte Project in Colombia explain in a creative way to their community the importance of washing their hands with soap and water through a rap they created! (2019)
Photo 1 of 5 - Children from the ConvidArte Project in Colombia explain in a creative way to their community the importance of washing their hands with soap and water through a rap they created! (2019)
Photo 1 of 5
Children from the ConvidArte Project in Colombia explain in a creative way to their community the importance of washing their hands with soap and water through a rap they created! (2019)
Children from the ConvidArte Project in Colombia explain in a creative way to their community the importance of washing their hands with soap and water through a rap they created! (2019)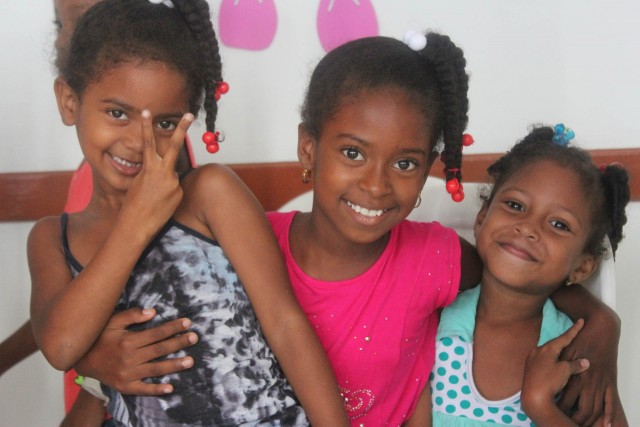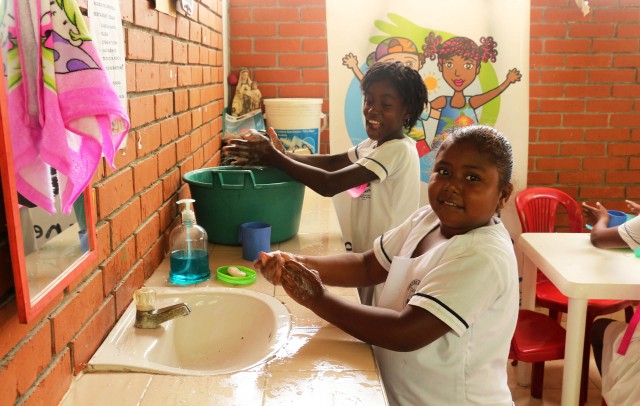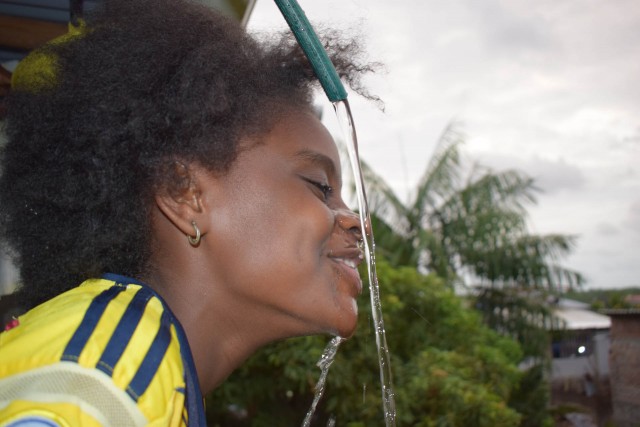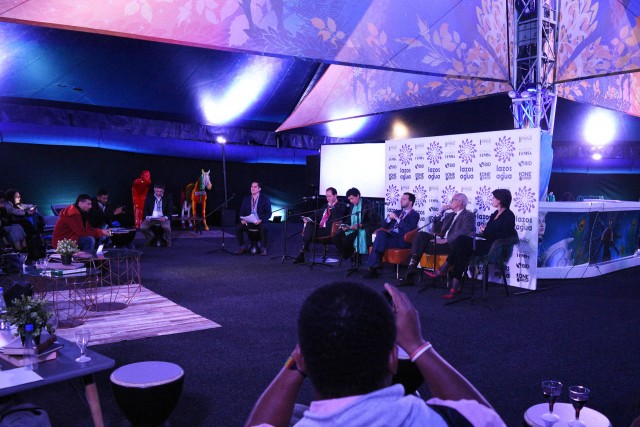 ConvidArte has provided sustainable access to drinking water and sanitation services for 38 communities living on the Colombian Pacific coast.
22,500
Targeted population
One Drop thanks its partners in the Lazos de Agua Program: the Inter-American Development Bank, The Coca-Cola Foundation, and Fundación FEMSA — as well as ConvidArte's executing partner, Fundación PLAN, and the Municipality of Tumaco and Aguas de Tumaco — for making this life-changing project possible!
ConvidArte is part of the Lazos de Agua Program. Implemented by Fundación PLAN, this project has benefited from the active participation of the Aguas de Tumaco E.S.P utility, the Municipality of Tumaco, and the local community, who have contributed funds, technical assistance, and in-kind services. ConvidArte also counted on the active participation of the talented artist groups that have carried out our Social Art for Behaviour Change (SABC) interventions: Agencia de Comunicaciones del Pacífico (ACOP), Maestros del entretenimiento, and La Guagua.
Drawing from the succesful implementation of Agua para ConvidArte Tumaco, an additional initiative was launched within the framework of the Lazos de Agua Program: Agua para ConvidArte Quibdó. Implemented from 2020 to 2022, this initiative aimed to improve the living conditions and health of more than 17,300 people living in the municipalities of Tumaco and Quibdó, Colombia.
Access
The aims of this project were to increase sustainable access to water and sanitation services that are safely and sustainably managed. As of June 2022, 20,891 people have received access to water and/or sanitation services.
Behaviour change
This project has fostered key WASH-related behaviours through SABC interventions, including drinking water treatment and safe storage, handwashing with soap and water at key moments, and payment of the water and sanitation services tariffs. As of June 2022, 25,745 people have participated in the project's SABC activities.
Capital
The ConvidArte project creates an enabling environment by strengthening the WASH supply chain, to increase the pace of access to drinking water and sanitation services. As of June 2022, 115 entrepreneurs have been supported through WASH-related training, technical support and seed capital delivery.
Results as of June 2022
have received access to WASH services as well as participated in SABC activities.
21 community water supply systems
have been built or improved.
including community members, government officials, teachers and students, have received training as Leaders of Change.