Our Projects
Y Kuaa: Supporting behaviour change and strengthening the WASH sector in Paraguay
Photo 1 of 5 - Credit: Terry Hugues
Photo 2 of 5 - Credit: Terry Hugues
Photo 3 of 5 - Credit: Terry Hugues
Photo 4 of 5 - Credit: Terry Hugues
Photo 5 of 5 - El giro de 180° en la vida de Pablo (In Spanish)
Photo 1 of 5 - Credit: Terry Hugues
Photo 2 of 5 - Credit: Terry Hugues
Photo 3 of 5 - Credit: Terry Hugues
Photo 4 of 5 - Credit: Terry Hugues
Photo 5 of 5 - El giro de 180° en la vida de Pablo (In Spanish)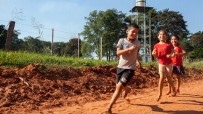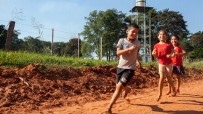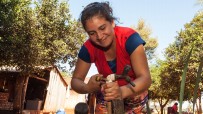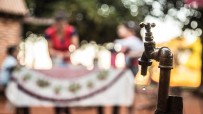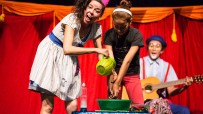 El giro de 180° en la vida de Pablo (In Spanish)
The Y kuaa project improves safe access to water and sanitation services in rural communities and small cities in Paraguay
43,600
Targeted population
4 years and 4 months
2017 to 2021
San Pedro, Concepción, Caaguazú, Guairá, Cordillera, Paraguarí and Itapúa
Paraguay
One Drop thanks its partners in the Lazos de Agua Program: the Inter-American Development Bank, The Coca-Cola Foundation, and Fundación FEMSA — as well as Fundación Moisés Bertoni, the project's executing partner, and Servicio Nacional de Saneamiento Ambiental de Paraguay (SENASA), the governmental executing partner for component A — for making this life-changing project possible!
Discover what living without safe water means to some communities and how others access and manage this precious resource.
English subtitles. Produced by Latitud 25
Y kuaa, which means "Water Wisdom" in the Guaraní language, is part of the Lazos de Agua Program. The project is implemented by Fundación Moisés Bertoni along with SENASA, who is responsible for component A as part of the government's multi-million-dollar program. The project's goal is to use Social Art for Behaviour Change to improve the sustainability of the WASH infrastructure being built in seven designated Paraguay departments. Y kuaa addresses challenges related to the management, maintenance, and sustainability of the water supply networks and sanitation units. Three artists' groups are carrying out the project's Social Art for Behaviour Change (SABC) interventions are Jakairá, Crear en Libertad, and Tierra Nuestra.
Access
The aim is to increase access to water and sanitation services that are safely and sustainably managed. This is done by building or improving infrastructure — in this case, by building or improving piped-water systems to benefit 5,700 households, and connecting more than 11,000 households to a new sewage system.
Behaviour change
This project fosters the following behaviours through SABC interventions: drinking water treatment and safe storage, handwashing with soap and water at key moments, and payment of the water and sanitation services tariffs. It also aims to train SENASA officers to integrate the SABC approach into their governmental agency's projects.
Capital
The Y kuaa project provides 500 micro-loans that are tailored to local communities, to strengthen local ventures that improve access to WASH services.
Results
As of June 30, 2018, more than 24,500 people have benefitted from improved water and/or sanitation services, and 750 people have participated in SABC interventions.
Community-organizing training already started.
The design process for the entire SABC intervention plan has been completed,
and SABC activities have been launched.
More than 15 sanitation boards
have been trained outside the area of intervention.
Fundación Moisés Bertoni and Fundación Capital
have signed a cooperative framework agreement.