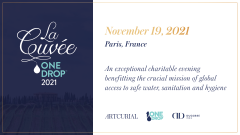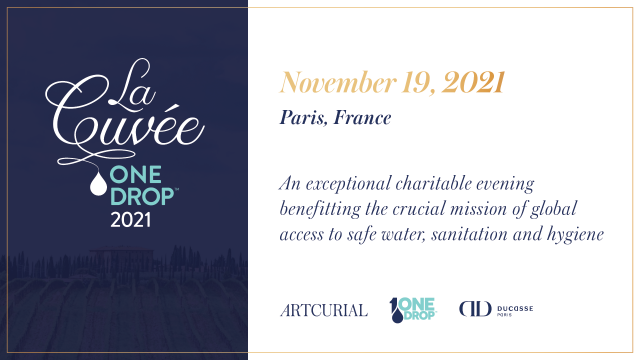 The One Drop Foundation, multidisciplinary auction house Artcurial, and Ducasse Paris are proud to partner in putting on a philanthropic initiative benefitting its critical mission of ensuring sustainable access to safe water, sanitation and hygiene to some of the world's most vulnerable communities.
Building upon its first wine and spirits event in 2020 with Artcurial, the One Drop Foundation announces La Cuvée One Drop 2021.
We are lucky to have the international performer Garou to host our charity gala!
The One Drop Foundation is pleased to unveil the flagship event of La Cuvée One Drop 2021, a sublime gala dinner in Paris on November 19, co-chaired by Guy Laliberté, Laurent Dassault and Alain Ducasse. The event will consist of a gastronomic gala dinner, signed by Alain Ducasse and his teams, for 250 guests, and an auction orchestrated by Artcurial.
Buyers who are unable to attend will have the opportunity to place bids online and by phone. For information on how to participate in the event, please contact lacuveeonedrop@onedrop.org.
At this particularly critical juncture in the global health crisis, we are sure of one thing: with your support, we can act now.
The event will be held in accordance with the health regulations in force. Alcohol abuse is dangerous for your health.
Photo 1 of 2 - Credit : Julio Piatti
Photo 2 of 2 - Credit : Julio Piatti
Photo 1 of 2 - Credit : Julio Piatti
Photo 2 of 2 - Credit : Julio Piatti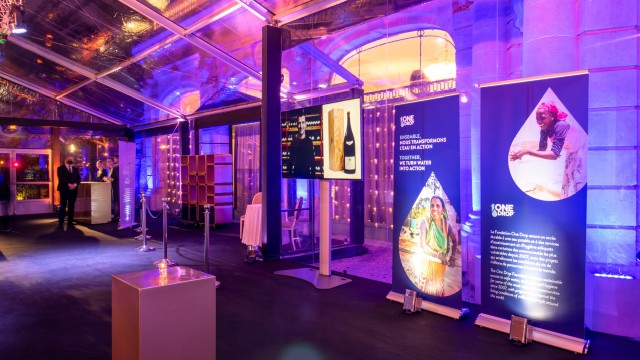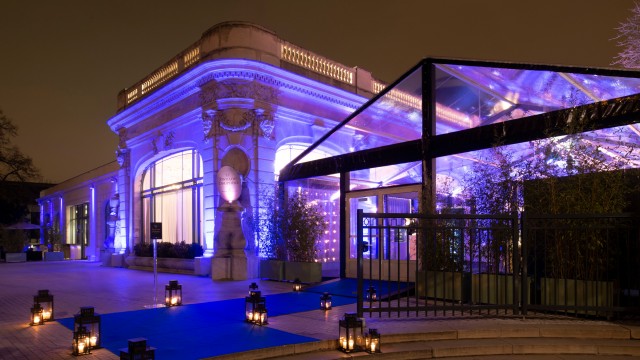 Registration
Customers can register online on our site but purchases are capped at € 5,000, customers must contact the purchase orders office bids@artcurial.com to increase this ceiling at the risk of not being able to bid on the price. evening of the sale above 5,000 € on the online platform.
It is best to do this at least 24 hours in advance.
Thank you to the co-chairs and members of our honorary committee:
Laurent Dassault
Co-chair
Eve Faiveley
Domaine Faiveley
Mathilde Grivot
Domaine Grivot
Laurie Matheson
Artcurial
Gérard Margeon
Ducasse Paris
Frédéric Mairesse
Champagne Barons de Rothschild
Silvio Denz
Château L..Lalique
Éric Carrière
Caves Carrière
Hillebrand
Partenaire logistique