One Night for One Drop
Spotlight on One Night for One Drop | Livestream episode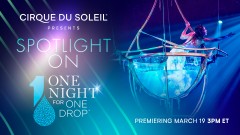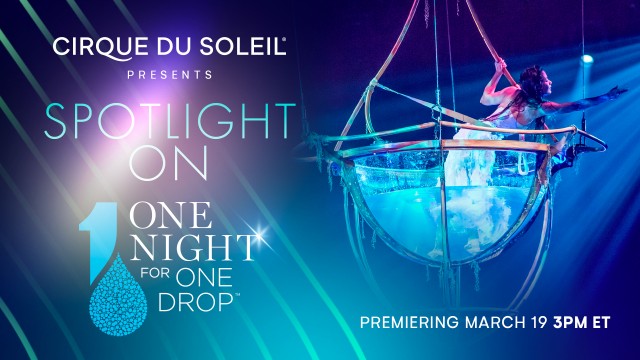 To raise awareness for World Water Day, Cirque du Soleil and One Drop are joining forces to present a very special episode of CirqueConnect, so you can catch some of the best acrobatic moments from the 2015 and 2017 editions of our annual flagship event: One Night for One DropTM.
The episode will premiere on the Cirque du Soleil website on March 19 at 3 p.m. Eastern Time and will remain available on the platform for fans to enjoy.
Don't miss out on some seriously stellar, jaw-dropping displays of Cirque magic!
Thanks to Guy Laliberté's financial commitment covering our administration expenditures, 100% of contributions from corporations and foundations as well as donations from individuals go directly to One Drop's programs.
As a founding partner, Cirque du Soleil is proud to support One Drop's, mission to ensure sustainable access to safe water, sanitation and hygiene for some of the most vulnerable communities around the world.
Together, we've turned water into action since 2007.
FULL CREDITS
One Night for One Drop
imagined by Cirque du Soleil