Events
TIME COUNTS - a unique charitable initiative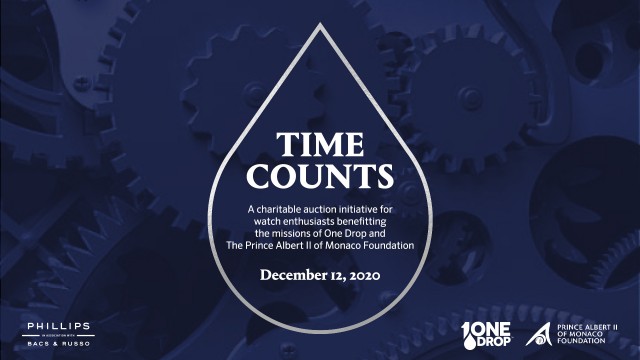 The One Drop Foundation and the Prince Albert II of Monaco Foundation are proud to join forces with Phillips Auction House in association with Bacs and Russo to present TIME COUNTS, a unique charitable initiative integrated within Phillips' upcoming RACING PULSE New York Watch Auction on Saturday December 12, 2020.
Through this initiative, One Drop and the Prince Albert II of Monaco Foundation will raise critical funds to bring positive change to both Foundations' efforts in the water and sanitation sector and work towards improving climate resilience for some of the world's most vulnerable communities.
Under the direction of two of the world's foremost watch experts, Aurel Bacs and Paul Boutros, collectors and philanthropists can support these vital causes through Phillips' innovative live and online auction platform. Featuring a curated selection of haute horlogerie timepieces, TIME COUNTS allows anyone interested in supporting safe water and sanitation to bid, no matter where they are in the world.
Lots 63 to 74 are part of the TIME COUNTS initiative.
Co-chairs Guy Laliberté and H.S.H. Prince Albert II of Monaco have donated exceptional lots from their private collections and would like to extend their heartfelt thanks you to our generous friends and donors who accepted to join this philanthropic initiative: Bono, David Coulthard, Kevin O'Leary, Rory Kaplan and Sir Jackie Stewart.
''You're asking me what time it is? I'd say it's time to act. Time heals all wounds if you don't waste it. Remember this.'' – Guy Laliberté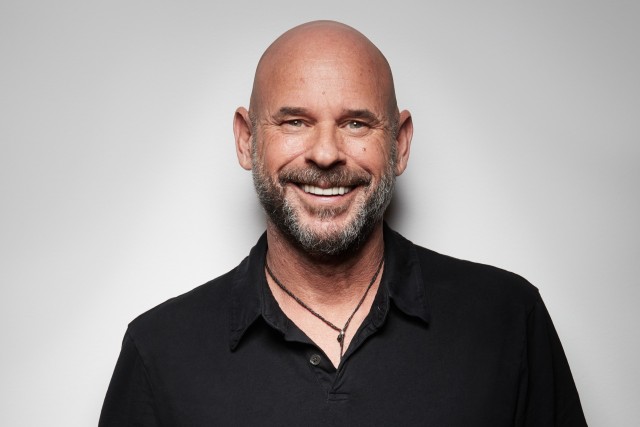 "Let us unite to ensure that water, a vital and common resource for humanity, will no longer be a global health issue but a duly respected right." - H.S.H. Prince Albert II of Monaco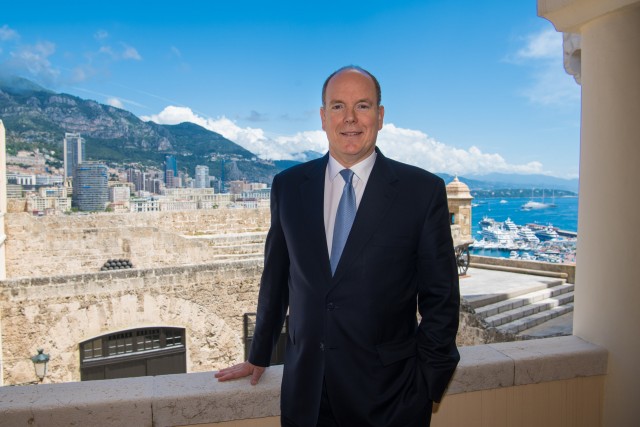 All net proceeds from the TIME COUNTS charitable initiative will go to improving the living conditions of the most vulnerable populations around the world by providing sustainable access to safe water and encouraging the adoption of healthy hygiene behaviours.
TIME COUNTS will also enable One Drop and the Prince Albert II of Monaco Foundation to fund a large-scale project resulting from a joint call for proposals launched earlier this year by both foundations.
THANK YOU TO
Special thanks to Her Excellency Maguy Maccario Doyle and
Dee & Tommy Hilfiger for their empowering support.
AND THANK YOU TO
Phillips Auction House
Bono
David Coulthard
Kevin O'Leary
Rory Kaplan
Sir Jackie Stewart
Audemars Piguet