News
The New Beseya Blon Project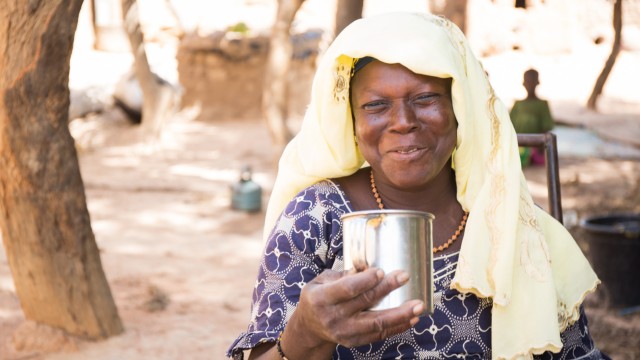 This picture was taken in Mali as part of the Ji Ni Beseya Project. Credit : WaterAid/ Basile Ouedraogo
The One Drop Foundation and its partners are celebrating the launch of the Beseya Blon Project in Mali.
This project aims to improve the living conditions of vulnerable communities in two districts in Mali—Kati and Bla, in the regions of Ségou and Koulikoro—by addressing the systemic causes of insufficient access to water, sanitation, and hygiene (WASH) and the lack of inclusion and sustainability.
"In the Bambara language, Beseya Blon means 'the hallway where one can discuss and reach the highest levels of hygiene'. This space of open-speech that we want to create together, is meant to represent an invitation to dialogue, to sharing knowledge, and to implementing actions that can unite all players, both in the health sector and in the WASH sector."
- Jean-Louis Dufresne, Chief Executive Officer of the One Drop Foundation
As our A ∙ B ∙ C for SustainabilityTM model illustrates, at One Drop, we believe in the importance of putting people at the centre of systemic transformation. Our implementing partner WaterAid Mali will work with the Centre culturel Kôrè and with government and local partners, to rally effective citizen engagement in the aim of improved accountability and systems-strengthening.
Our foundation was created in 2007, and since then, we have learned that working towards behaviour change related to hygiene is the key to ensuring the sustainability of our water access interventions. This is what we do through our unique Social Art for Behaviour Change approach. But then we must go even further, to work on developing income-generating activities, to help certain social norms to evolve and to encourage the adoption of participatory and inclusive governance practices.
Highlights:
+ sustainable and inclusive access to drinking water: for 36,500 people
+ access to basic sanitation services: for 47,000 people
+ improved hygiene practices: for 36,000 people
This project is co-funded by the Conrad N. Hilton Foundation, the WaterAid federation, and the One Drop Foundation. It will allow children, women, and men, of varying social and economic status, to join efforts in a spirit of gender equity and social inclusion, to find innovative responses that ensure sustainable access to safe water and to adequate sanitation and hygiene services.
Together, as part of the Beseya Blon project, we are turning water into action.
Click here to find out more about our work in health care settings, in response to United Nations Secretary-General António Guterres' call-to-action.