News
Looking Back, Thinking Ahead: One Drop Foundation's 2022 Year in Review
Until every single person on the planet has access to safe water, we cannot give up. We need to roll up our sleeves and work even harder—together.
- Guy Laliberté, Founder of the One Drop Foundation, Cirque du Soleil, and Lune Rouge
The year 2022 marks a significant milestone for the One Drop Foundation, as we celebrate 15 years of working towards our vital cause, worldwide. We are proud to say that, alongside our partners, we will soon have impacted more than 2.7 million people through our efforts towards Sustainable Development Goal 6 - Ensure availability and sustainable management of water and sanitation for all.
With every passing year, global awareness continues to rise around the alarming situation of water availability and access, as well as other pressing issues facing our world—climate change, inequalities affecting Indigenous communities, global health, and gender inequality, to name a few. Our world is changing, and so must we.
At the One Drop Foundation, we believe that water is at the centre of this change. Together, we wish to unite water and social art, so that people can empower themselves and drive sustainable action within their communities.
Water is a prerequisite to improved health care, yet around the world, 1 in 4 health care facilities lacks basic water services.1 In Burkina Faso, the Saniya So+ project laid the groundwork for sustainable change in 17 health centres by ensuring that infrastructure-related investments were attached to Social Art for Behaviour Change™ activities. Overall, this has led to improved living conditions for 160,000 people.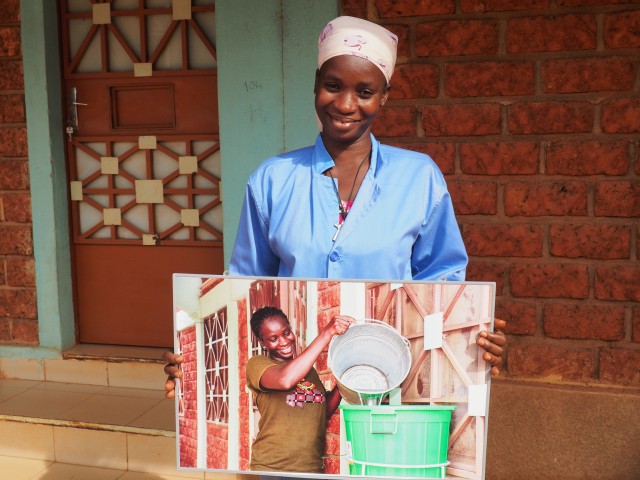 In the Ségou region of Mali, water infrastructure and services take on a particular importance for women's and girls' access to education, given their safety and menstrual hygiene management needs. This is why the SCOFI project focuses on the construction/rehabilitation of gender-sensitive, accessible, and safe latrines for girls in schools, while also leading social art activities around gender issues and healthy hygiene practices.
In the dry and water-scarce state of Rajasthan, India, climate change is forcing community members to rely increasingly on groundwater, which often comes with the risk of exposure to fluoride and other harmful chemicals. To mitigate health risks, the Rajasthan project's social art activities focused on raising awareness around water issues, as well as mobilizing community members to improve their dietary habits, conduct regular testing of their water sources, and demand safe services from local authorities. Upon ending its first phase this year, the project had improved the lives of more than 132,000 people through access to safe water services and touched the hearts and minds of 300,000 people via social art activities.
Access to safe water is a challenge that numerous Inuit, Métis, and First Nations communities in Canada face on a daily basis. That's why in 2022 we partnered with the Centre for Indigenous Environmental Resources (CIER)—Canada's first Indigenous-directed, non-profit environmental charity—to support new and creative initiatives in Northern Canada. Together, we seek to amplify the voices of Indigenous communities and youth to increase our collective knowledge and create change around water challenges.
In December 2022, after 6 years of successful implementation in Mexico, Nicaragua, Guatemala, Colombia, and Paraguay, the Lazos de Agua Program will reach the end of its first phase. It brings us immense joy to announce that the program—a multi-stakeholder partnership between One Drop Foundation, the Inter-American Development Bank (IDB), The Coca-Cola Foundation and FEMSA Foundation—has enabled sustainable access to water and/or sanitation services for more than 211,000 people out of an initial goal of 200,000.
The last few days of November were filled with excitement, nostalgia, and hope, as key members from the program gathered in Mexico to celebrate a remarkable phase one and to look towards the future—one where millions more Latin Americans have sustainable access to safe water and sanitation. The experiences, results, and lessons learned that were discussed during this culmination event provide fertile ground for an ambitious second phase, in which we aim to transform the lives of 1 million more people through the One Drop Foundation's A·B·C for Sustainability™ model.
Through social art initiatives, which are at the heart of our systemic model, we can go beyond access to water. We can engage with communities and foster behaviours that will ensure the sustainability of water infrastructure in the long term. This is why, in 2022, we scaled our SABC approach even further through an online course that is now available in Spanish, English, and French.
This year, the One Drop Foundation collaborated on projects in Haiti, Mali, Madagascar, Burkina Faso, India, Mexico, Nicaragua, Colombia, Paraguay, and Canada. These life-changing initiatives and our success over the past fifteen years have only been achievable thanks to valued partners such as Cirque du Soleil, Ovivo, Metro AG, MGM Resorts, RBC, and RBC Foundation, who have generously supported our fundraising efforts. With support from new partners such as Keurig, we can generate momentum for more sustainable change in communities around the world.
In October, we launched the first edition of the Water in Action inspired by Cirque du Soleil fun-run fundraiser, setting the stage for a recurring annual event in Montreal and internationally. The following month, La Cuvée One Drop auction in Las Vegas—in partnership with Cirque du Soleil, MGM Resorts, and Ducasse Paris—raised record-breaking amounts to benefit the One Drop Foundation's critical mission.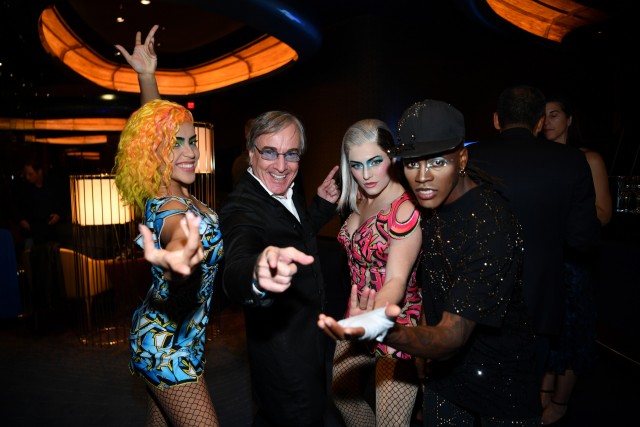 The road ahead is paved by, with, and for those who walk it with us: community members, financial partners, artists, governments, private and public sector organizations, One Drop Foundation staff, and everyone who wishes to create a better world.
On behalf of everyone at the One Drop Foundation, thank you for being part of our journey, and for making a difference in the lives and future of millions around the world.
Your donation has the power to make wishes come true, and turn water into action! Thanks to our generous partner Canderel, all online donations to the One Drop Foundation made between December 15, 2022, and January 31, 2023, will be matched (up to $10,000).