Knowledge
MuraLazos: a digital library of our SABC murals initiatives and the people behind them
Photo 1 of 4 - MuraLazos website
Photo 2 of 4 - Cantón Las Ruinas mural, Guatemala
Photo 3 of 4 - Mural Sonrisas y Burbujas, Guatemala
Photo 4 of 4 - Mural Equilibrio, Choacamán III, Santa Cruz del Quiché, Quiché, Guatemala
Photo 1 of 4 - MuraLazos website
Photo 2 of 4 - Cantón Las Ruinas mural, Guatemala
Photo 3 of 4 - Mural Sonrisas y Burbujas, Guatemala
Photo 4 of 4 - Mural Equilibrio, Choacamán III, Santa Cruz del Quiché, Quiché, Guatemala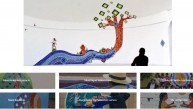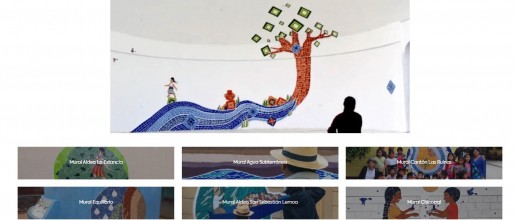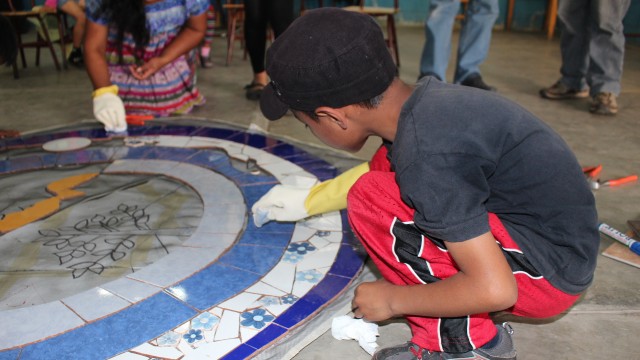 Cantón Las Ruinas mural, Guatemala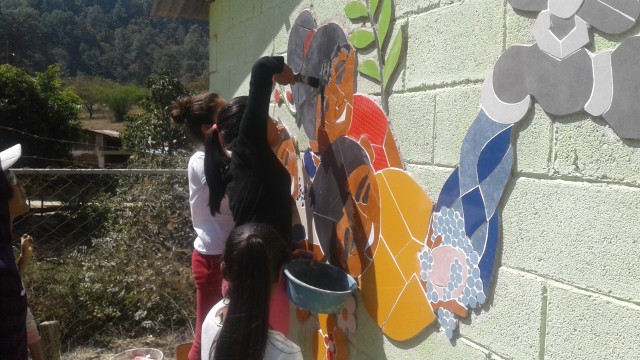 Mural Sonrisas y Burbujas, Guatemala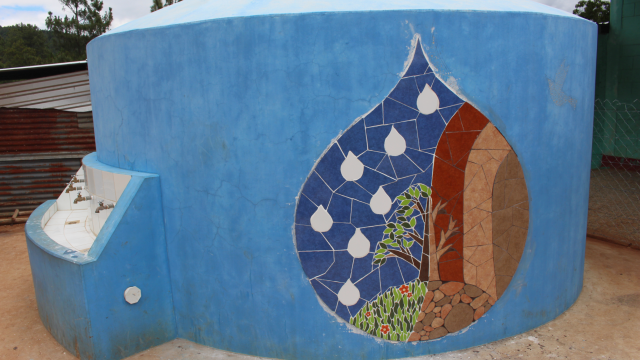 Mural Equilibrio, Choacamán III, Santa Cruz del Quiché, Quiché, Guatemala
MuraLazos, a platform hosted on the Lazos de Agua Program website, gathers information about its various mosaic interventions and the people behind them. These activities are part of the creative plan developed for the Latin American program, which uses One Drop's Social Art for Behaviour Change (SABC) approach.
This evolving platform aims to invigorate behaviour change processes in the program's participating communities. It represents a step forward towards the digital transformation of many Lazos de Agua processes, as well as diversifying and complementing current SABC interventions.
Currently, the home page of MuraLazos (in Spanish) showcases murals from 28 communities located in the four municipalities where the Quiché Project in Guatemala was implemented. It also includes the Cerro Rokĕ mural from the municipality of Sapucái, Paraguarí, Paraguay, where the Y Kuaa Project is being implemented. Each mural has its own page including short descriptions, PDFs, photos, and videos illustrating the creative process and reasoning behind the colourful pieces, which all tie into water, sanitation, and hygiene projects.
Via the online platform, Leaders of Change can spark community reflections on a behaviour covered over the course of the creation of their mural. Each mural page will feature ideas for on-site activities based on the mural itself and related SABC tools. This digital tool enriches the SABC process and allows everyone to experience the social art intervention as well as the meaning behind it: the practices it addresses, how it was created and inaugurated, and the way members of the community—of all ages—participate.
MuraLazos reflects the commitment of Lazos de Agua Program participants to overcome challenges stemming from access to water, sanitation, and hygiene (WASH). It shows how creative and participatory processes lead to the adoption of key WASH-related behaviours. The platform highlights the importance of local culture in the Lazos de Agua Program. Every mural is deeply rooted in folklore and every step is documented so that more people can share in the experience. Elements and figures captured through the murals, as well as pictures and videos of processes and inaugurations, depict local references, which is key to the SABC process for everyone planning, implementing the project and a journey to Lazos de Agua communities for online visitors.
As Lazos de Agua's Strategic Implementing Partner, One Drop Foundation provided technical assistance on its SABC approach and communications support for platform creation.
To stay in the know about One Drop's projects, subscribe to the newsletter here.