Sectors of Action
One Drop at World Water Week 2019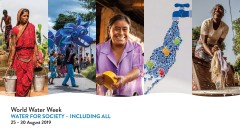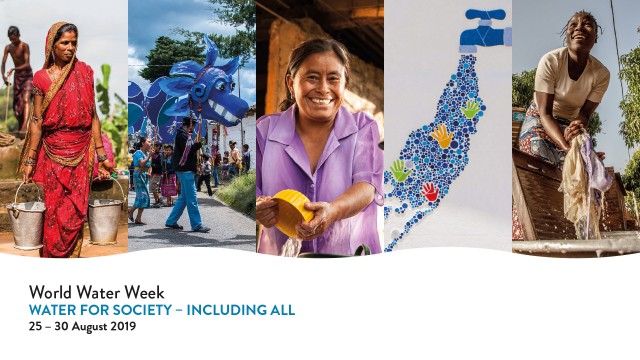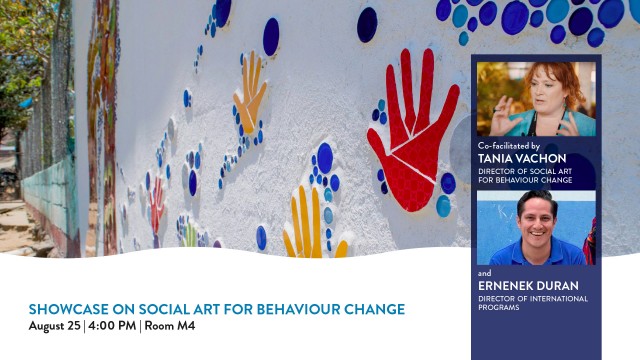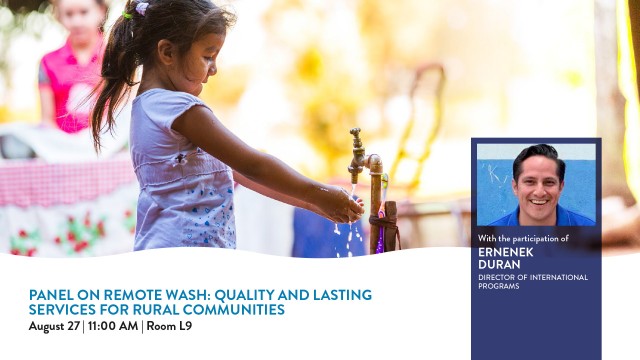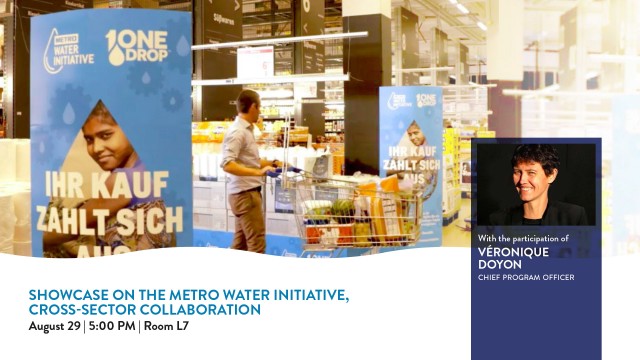 World Water Week is the annual focal point for the globe's water issues. It is organized by the Stockholm International Water Institute (SIWI) and gathers around 3,300 individuals and 380 organizations from 135 countries. The theme for 2019, Water for society – Including all, is totally aligned with One Drop's projects.
About SIWI
The Stockholm International Water Institute
3,300 individuals, 380 organizations from 135 countries
Water for Society – Including all
is totally aligned with One Drop's projects
ONE DROP AT WORLD WATER WEEK
2 showcases, 1 panel, 1 exhibition.
Learn more below
Showcase: Social Art for Behaviour Change
Considerable resources are devoted to solving infrastructure shortcomings and strengthening institutions in the interest of improving access to safe WASH services. But the science is clear: if we do not embrace healthy behaviours, the existing worldwide water infrastructure is not sustainable. As a solution, One Drop has pioneered an approach that integrates a systematic and evidence-based process to change behaviour, harnessing the power of Social Art to connect with people's emotions and cultural references.
About the showcase
The Social Art for Behaviour Change (SABC) showcase that will be presented at World Water Week is a re-enactment of the mural creation process featured in the regional Lazos de Agua program. Participants will collectively produce a visual representation of their views and emotional takes on water issues to inspire a massive mural, performed on-site by Guillermo Santillana, a Guatemalan artist and Helen Rydberg, a Swedish Artist.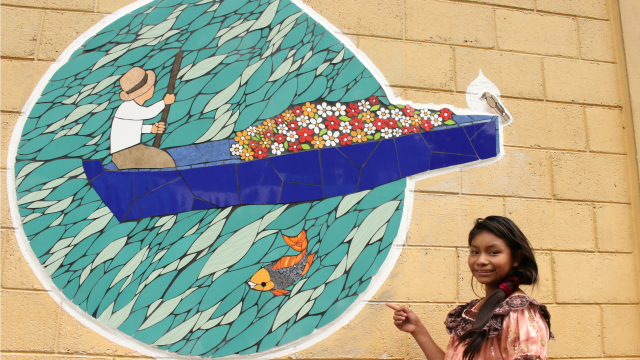 PANEL: Remote WASH for rural communities
Latin America presents unique challenges on how to turn basic services into ones that fulfill the safely managed standard. As the provision of services progresses, the areas to which access must be given become more remote, causing additional challenges.
About the panel
For the panel "Remote WASH: Quality and lasting services for rural communities", SIWI is bringing together international organizations with successful models that have the potential to be scaled up and inspire national governments to ensure that rural areas are not left behind. This session will explore initiatives happening in Latin America to ensure services are delivered in an inclusive manner and that they last over time. Ernenek Duran, our Director of International Programs, will present how rural communities are a point of focus of the Lazos de Agua program.

Showcase: METRO Water Initiative
METRO and One Drop are partnering to tackle the issue of safe water access in India and 22 of METRO's suppliers decided to join the METRO Water Initiative to donate a portion of their sales to the cause
About the showcase
The "Metro Water initiative, cross-sector collaboration" showcase will highlight the way One Drop matches these proceeds and leverages them by aligning its project activities with government-driven initiatives in India. Véronique Doyon, Chief Program Officer, will participate in the conversation that will demonstrate how cross-collaboration is a mutually beneficial opportunity for both the private sector and the WASH sector.