Haiti
PRISMA 2: Integrated Management of Maternal and Child Health in Artibonite
Photo 1 of 5 - CCISD Ennery
Photo 3 of 5 - CCISD Estere
Photo 4 of 5 - SABC initiatives in the Covid-19 context.
Photo 1 of 5 - CCISD Ennery
Photo 3 of 5 - CCISD Estere
Photo 4 of 5 - SABC initiatives in the Covid-19 context.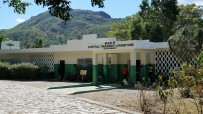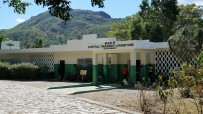 SABC initiatives in the Covid-19 context.

The PRISMA 2 project improves the quality of service at health facilities, in the aim of reducing maternal, neonatal and under-five mortality rates. By increasing access to WASH services and infrastructure, this project will benefit women of reproductive age, youth, and children.
239,000
Targeted population
Artibonite department
Haiti
SABC in Times of Covid-19 Series : Haiti
PRISMA 2 addresses maternal mortality rates in Haiti's Artibonite department, an area with the highest neonatal, infant, child, and maternal mortality rates in the Western Hemisphere. The project, which is currently in the design phase, tackles the lack of continuous access to safe water, adequate sanitation services, and health care waste management/disposal facilities in Artibonite's health facilities.
Working in 8 of the 15 Artibontie communes, PRISMA 2 strengthens the Artibontie department's health governance, improves institutional emergency obstetric and neonatal care, and promotes community health initiatives to increase coverage for sexual and reproductive health services, and quality of care for mothers, newborns, and children. The health facilities this project supports will provide health services to approximately 150,000 women of reproductive age, 20,000 youth, and 68,000 children.
Expected outcomes for PRISMA 2
Significantly increased use
of quality health services by women of childbearing age and by children aged five years and less
Strengthened leadership and governance
for reproductive health and quality care for mothers, newborns, and children
Strengthened capacity in the targeted communities
to offer a favorable environment for the health of women, girls, and children
One Drop thanks the project's major donor, Global Affairs Canada, and its executing partner, the Centre de coopération internationale en santé et développement (CCISD) — as well as the Ministry of Health of Haiti — for making this life-changing project possible!