Team
Meet the dedicated people behind One Drop
Alina Gutierrez Mejia
Expert, Social Art for Behaviour Change (Consultant)
Alina is dedicated to improving communication and translating complex ideas into visual elements to create shared meaning and a call for action. As a consultant with One Drop, Alina's work vary from designing creative interventions to being part of the collaborative process for developing the digital platform to creating visuals for key theories and templates to work with the communities in the field. Alina brings a diverse background to the Social Art for Behaviour Change team, including an expertise in graphic design, human centered design, visual thinking and process design as well as facilitation.
Alina previously worked with UNICEF staff and partners to co-create and facilitate a session on Design Thinking and Ideation. While at Concordia University, she also participated as a moderator and graphic facilitator during all the university's sessions on its Strategic Directions Initiative.
Alina has been using graphic facilitation and creative methods for over 8 years to increase participation in different initiatives and to help individuals and teams perform better and exceed their goals. Alina believes that helping people SEE better allows them to engage in design thinking and, through graphic facilitation, she seeks to support clients to gain a better understanding of important topics, increase employee participation and ensure thoughtful decision-making.
Alina is pursuing her Doctoral studies at Concordia University and her research centers around the theme of "The effect of visual tools on facilitation in communities, organizations, and human systems." She holds a master's degree in Human Systems Intervention from Concordia University, a graduate diploma in Business Administration from McGill University, and a Degree in Fine Arts from Concordia University.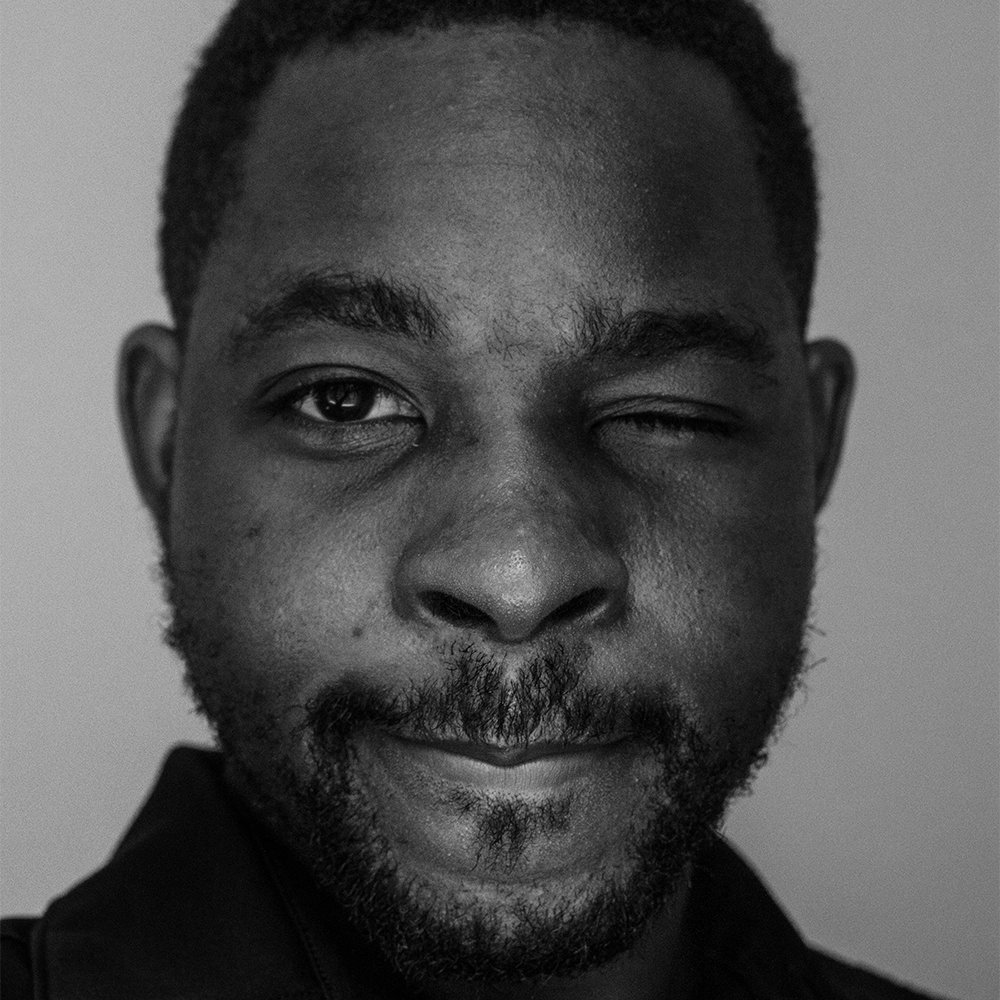 Brice Dikoume
Manager – Monitoring, Evaluation, Research, and Learning
At the One Drop Foundation, Brice supports the program team on matters of monitoring, evaluation, research, and learning. Within his role and responsibilities, he supports the global performance measurement and documentation of programs, the leveraging of good practices and lessons learnt, as well as the strategic positioning of the foundation in the WASH sector and the ecosystems related to Social Art and Behaviour Change.
Prior to joining the Foundation, Brice has worked with a variety of organizations from the public and private sectors, notably in Canada, Ghana, Honduras, Malawi, and Vanuatu. In his previous commitments, he has provided technical, coordination, and advisory support to project teams on various monitoring and evaluation exercises encompassing baseline studies, community needs assessments, semi-annual and annual performance reporting, as well as endline studies. The projects he worked on aimed at strengthening the capacities of youth on ICTs in rural areas (Vanuatu – 2014), improving the nutrition and food security situation for low-income families in rural areas (Malawi – 2016), building transitional shelters for migrant families (Honduras – 2017), as well as increasing economic opportunities for women and youth in extractive areas (Burkina Faso, Ghana, and Guinea – 2019 to 2022).
Brice holds a master's degree (M. Sc.) in Business Administration and a bachelor's degree (B. A.) in International Studies and Modern Languages from Laval University.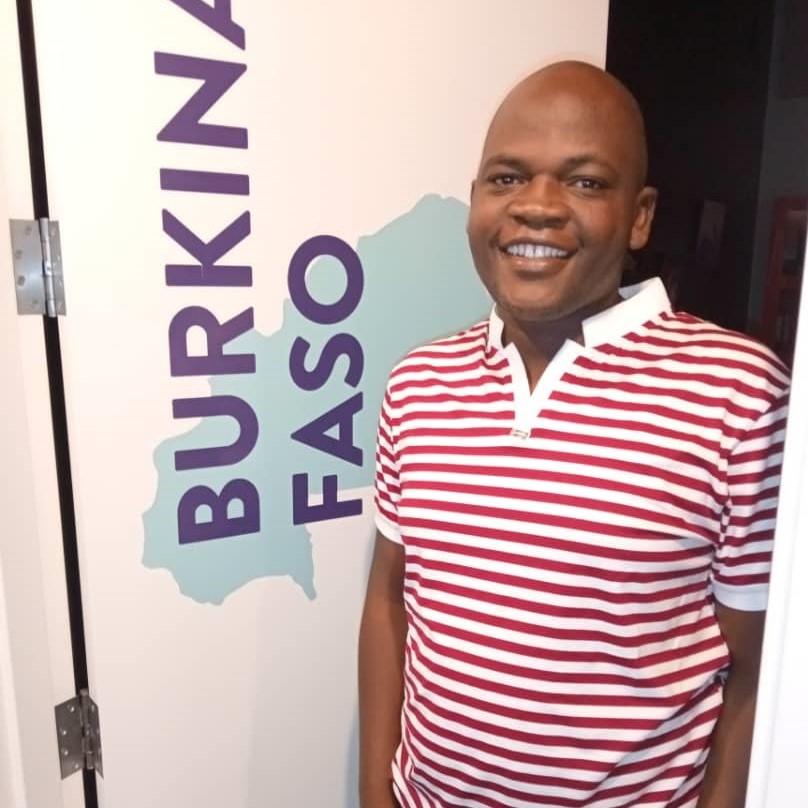 Emmanuel Y. B. Koama
Social Art for Behaviour Change Specialist (consultant)
Emmanuel serves as a Specialized Consultant in Social Art for Behaviour Change in Burkina Faso. At Espace culturel Gambidi—One Drop's tightknit partner for 10 years now—Emmanuel dove into the SABC waters through his work as the SABC Coordinator for the ECED-Sahel project, entering communities and schools to spread the message. Following that, he collaborated on the Saniya So+ project in health centres during peak pandemic times. Armed with a diploma in cultural administration, he has completed further training in development project management.
A team player with a keen awareness around sustainable networks of collaboration, Emmanuel took part in Lab for Change in Guanajuato and is actively involved in One Drop's community of practice. Several times over, he has taken the opportunity to share his knowledge and lived experience around SABC at conferences and knowledge-sharing workshops, in addition to co-hosting hybrid SABC trainings. Emmanuel speaks French, Dyula, Mooré, and is currently fine-tuning his English.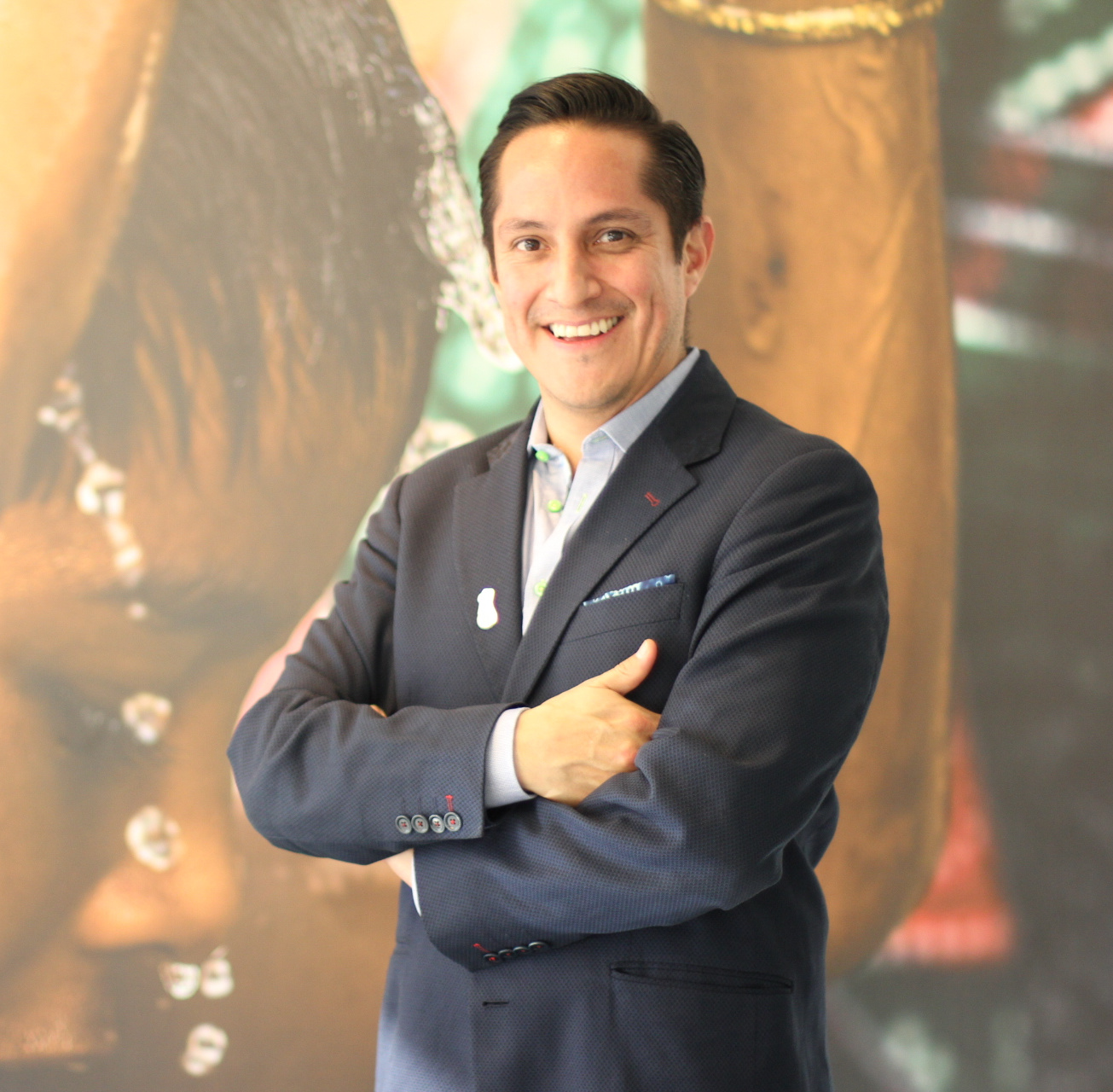 Ernenek Duran
Senior Director of Lazos de Agua Program
"Life is like riding a bike; always forward and with balance"
As Director of Programs at One Drop since 2016, Ernenek leads the Lazos de Agua regional initiative in Latin America. In his role, he is responsible for overseeing the implementation of One Drop's portfolio of projects in Latin America, which includes building complex multi-stakeholder alliances, leading the design and operational execution of projects and managing a multi-disciplinary team of professionals. Before his current role, Ernenek occupied two other positions at One Drop, namely Project Development Manager and Project Manager for India.
Prior to joining the Foundation, Ernenek worked with Oxfam-Quebec where he spent three years working directly in the field as advisor for the implementation of water, sanitation and hygiene (WASH), rural economic development and food security projects in Honduras and Haiti. Ernenek has also previously worked as Director of Programs for the EDUCA Foundation, a Mexican organization dedicated to supporting schools that benefit underserved children and their families across Mexico.
Ernenek holds an MBA in Corporate Social Responsibility from Laval University, a master's in Management and Information Technology from the Instituto Tecnológico Autónomo de México and an engineer degree in Computer Systems.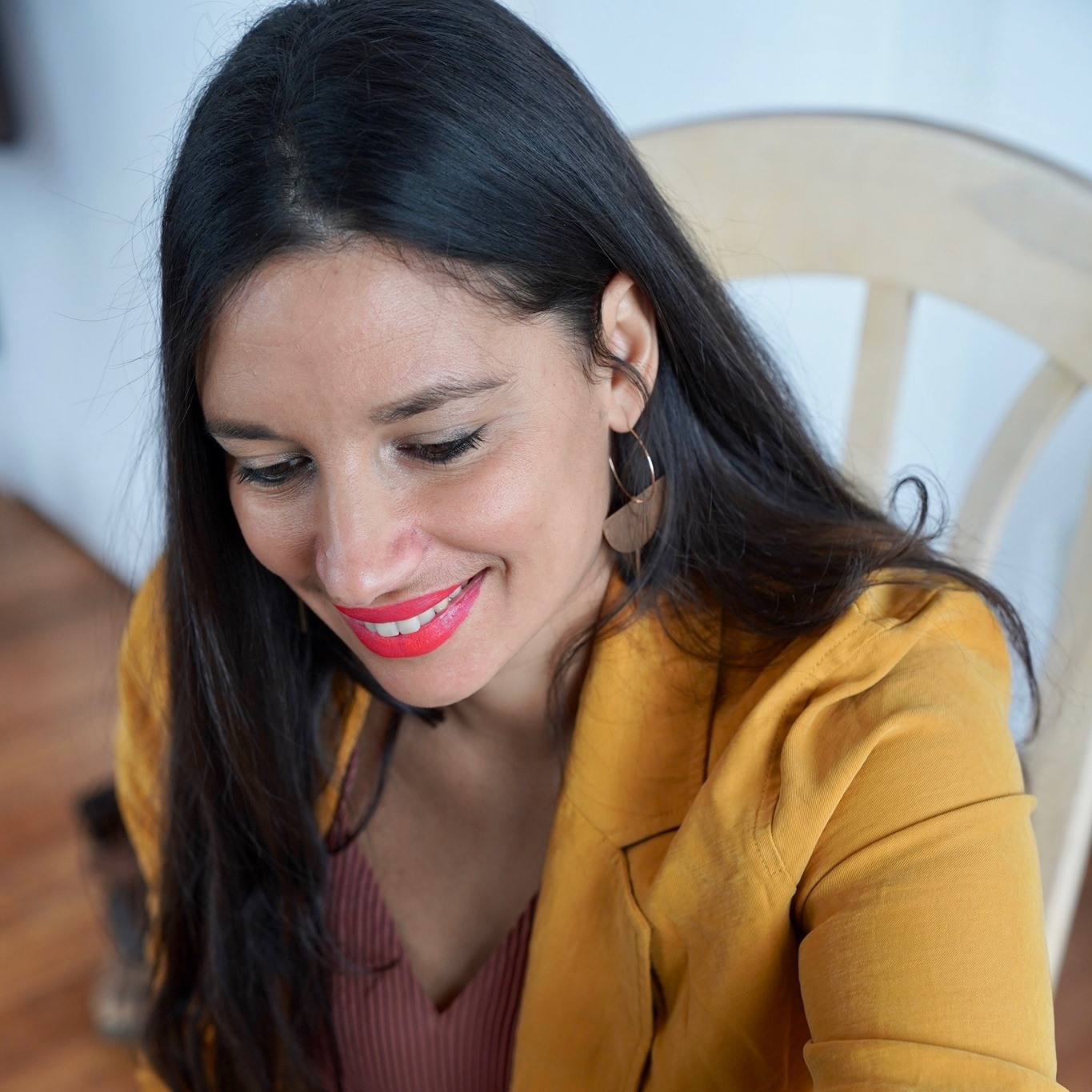 Fanny-Pierre Galarneau
Social Art for Behaviour Change (SABC) Expert 
Fanny joined the One Drop Foundation in August 2021 as Social Art for Behaviour Change (SABC) Expert.  She brings to the team's collaborative art projects her practical expertise and creative touch. Fanny is fascinated by collective intelligence, human behaviours, and knowledge-sharing; she wishes to take an active role in amplifying concrete and smart solutions that bring to life our healthy behaviours, cultural relations and identity towards water, while finding new pathways for climate innovation.
Fanny joins the Foundation after 15 years of work in the arts, learning and community development fields. She has collaborated with many natural conservation organizations, national parks, as well as a wide array of cultural institutions and organizations. As a visual artist and an entrepreneur, she has facilitated a variety of collaborative art projects while working with communities across the world. She started her artistic career as a muralist, exploring how Brazilian street art has been weaponized as a tool for fighting against systemic violence. With a keen interest in leadership and youth mentoring, she has focused on bringing art and community engagement residencies to Indigenous schools and coastal, rural and urban communities for more than ten years. Her personal and community practices have been centered around the protection of the living heritage and water conservation. She deeply believes that public and collaborative art can work as a vector in intergenerational knowledge circulation around water and ecosystems. Her passion has led her to myriad cultural universes throughout Brazil, Chile, Guatemala, Senegal and in knowledge-rich and creative Nordic and Indigenous territories.
Fanny holds a bachelor's degree in Cinema and Latin American Studies from the Université de Montréal. She has a completed a one-year exchange at the Social Communications department of the Ponctifia Universidade Catolica in Rio de Janeiro (Brazil). She has also attended many professional trainings in entrepreneurship and business development. She has also audited many classes in film animation and digital design at Université du Québec à Chicoutimi/Centre Nad, as well as intensive trainings in community website production and international relations.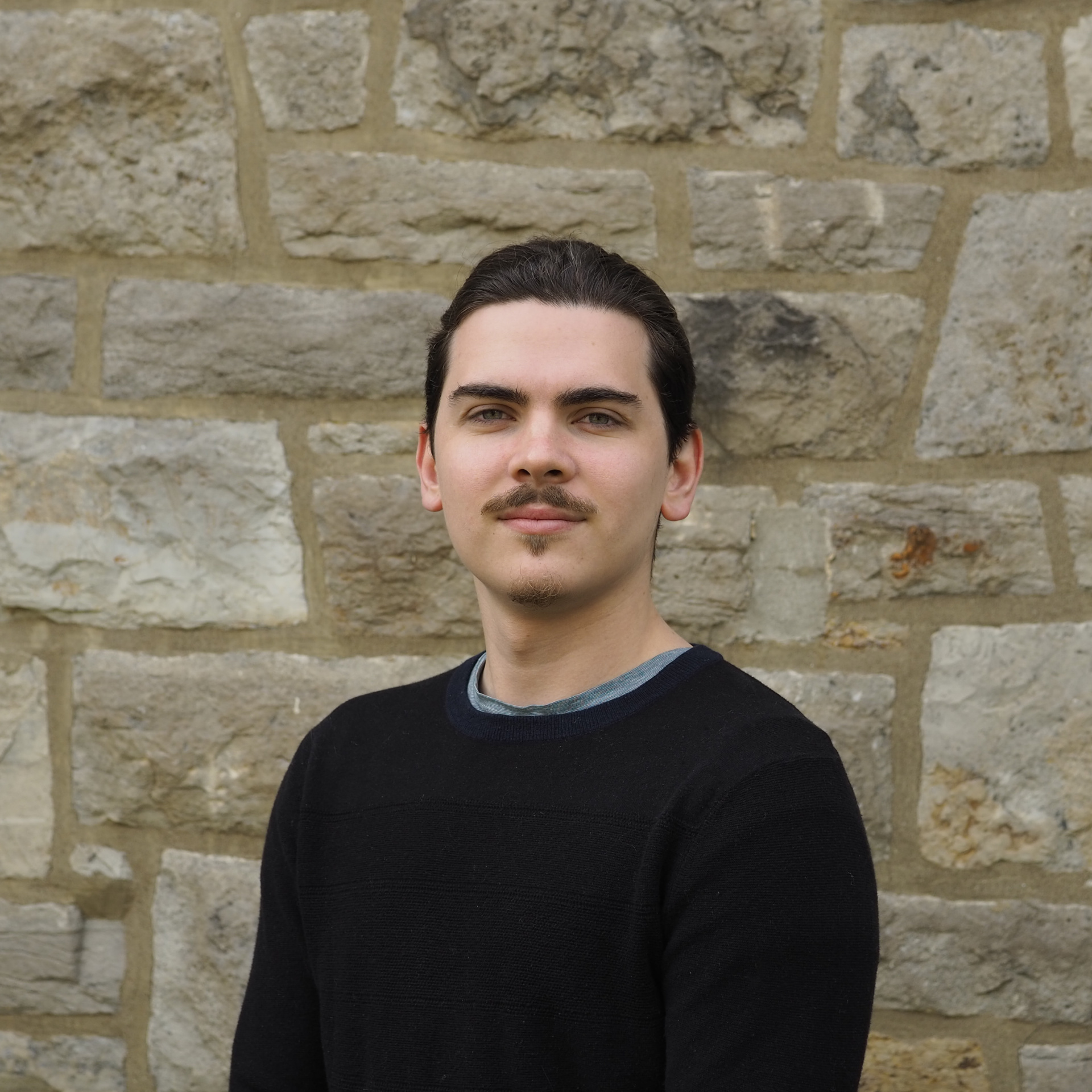 Hermann Lampron
Communications Advisor, International Programs
As the Communications Advisor, International Programs at One Drop Foundation, Hermann supports the members of the International Programs team in the content management and communication of active projects, promoting the Foundation's international initiatives and their positive impact around the world. Acting as a resource person for the management, collection, writing and editing of content, Hermann collaborates in the development of various strategies relating to events, social media, website management, and public relations, and supports One Drop Foundation's various teams in promoting their activities. Before joining the One Drop team full-time, Hermann assisted in corporate communications, knowledge management, monitoring, and research on innovation and digital strategy in international development. Hermann holds a Bachelor's degree in Business Administration from HEC Montréal, specializing in Marketing and Sustainable Development, and is fluent in English, French and Spanish.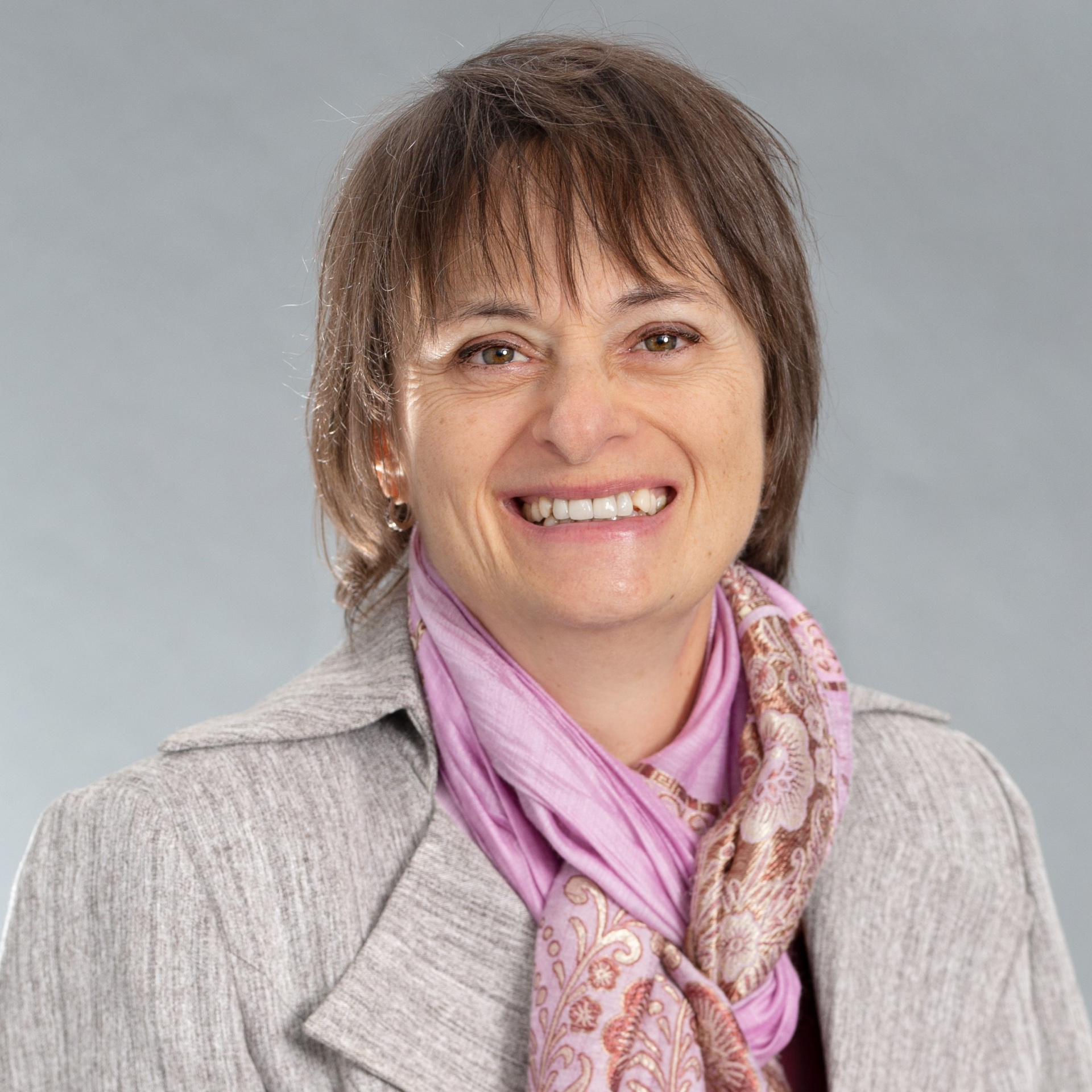 Isabelle Thibeault
Senior Director of International Programs
Isabelle Thibeault has built her career mainly around the management of international development projects. Her expertise in environmental training led her to join an international development project on industrial pollution prevention in Vietnam. A project that would have a definite impact on her personal and professional life as, in 2009, she was appointed field manager and moved to Hanoi with her 4 children and her spouse.
Upon her return from Vietnam, she headed to Africa to work on international development projects in Mali and Burkina Faso. It was at that time that she met some members of the One Drop team and was charmed by their singular approach of behavior changes through social art.
Social aspects have always been at the center of her interventions, and the consultation and participation of partners have been the basis of the training programs she has developed and the international projects she has led. She joins One Drop with great enthusiasm to support the International Programs team in its coaching initiatives and to contribute to the achievement of results.
Isabelle Thibeault holds a bachelor's degree in chemical engineering from the University of Sherbrooke and an Environmental Health and Prevention graduate diploma from the University of Montreal.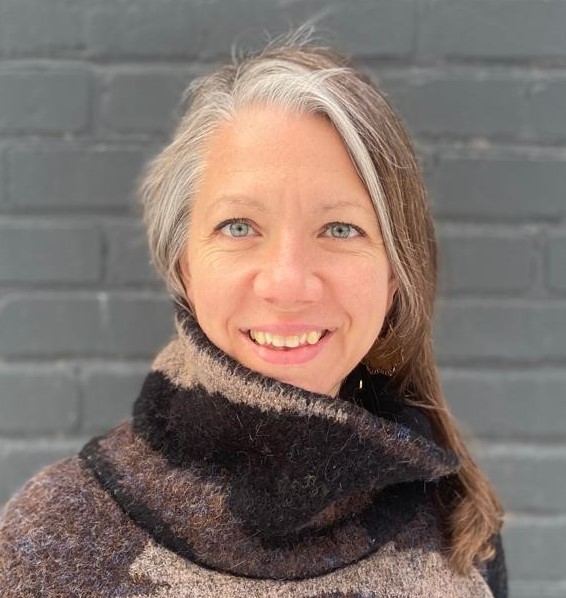 Isabelle Viens
Senior Expert, Social Art for Behaviour Change
"Taking the time to be with the people on the ground, that's the real life!"
As the senior expert in Social Art for Behaviour Change (SABC), Isabelle contributes in various ways to all One Drop projects. She has developed specific experience in Latin America where she works synergistically with the Lazos de Agua Program, a regional initiative that brings together WASH, behaviour change, social art and finance. Within the SABC team, she brings her expertise in integral and creative project design, formative behaviour change research (concept and methodology), social norms, nudges, co-creation, and adolescent empowerment.
Prior to joining One Drop in 2015, Isabelle collaborated with the organization OXFAM Quebec as a volunteer cooperant in the fields of art and strategic planning. During her two-year tenure, Isabelle developed strategic planning trainings for artist groups participating in a project in El Salvador. Over the past two decades, Isabelle has worked in the field of international cooperation, accumulating more than twenty years of experience in the fields of social art and popular education, including seven years with the One Drop Foundation. Over the years, her work has allowed her to collaborate with different projects in West Africa, South America, Central America, the Caribbean, and of course, North America.
In addition, since April 2021, Isabelle has assumed the position of Vice President on the Board of Directors of the Société Mer et Monde, where she collaborates with a team of committed managers who carry the "being with" message loud and clear in the projects implemented by the organization.
Isabelle holds a bachelor's degree in drama education from the Université du Québec à Montréal and a Diploma of Collegial Studies in Human Resources Management from the Cégep de Maisonneuve.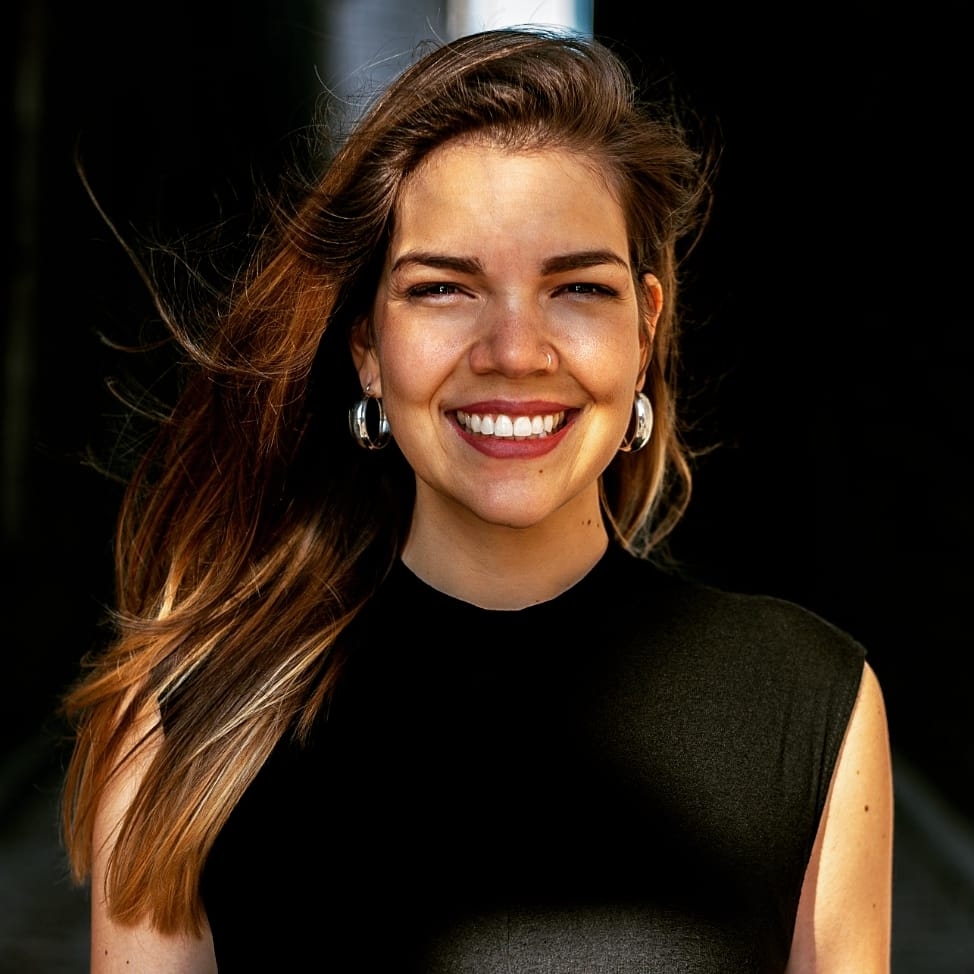 Lina M. Tangarife
Advisor, Communications and Learning
Lina is dedicated to improving and developing new communication strategies for the Lazos de Agua Program in Latin America. 
Lina works closely with key members and partners to grow efforts in a variety of collaborative processes. From improving strategic thinking to leveraging the Program's resources to best effect, Lina regularly engages to share the Program's work, enhancing storytelling to better communicate its messages, results, stories, and impact.
She is tasked with overseeing and keeping up to date the Program's online platforms and communications, designing creative solutions to meet objectives, giving advice on brand management, or creating innovative templates to work with different teams. 
Before joining the One Drop Foundation and the Lazos de Agua team, Lina worked in Telecommunications and Big Data, in Filmmaking and as an Entrepreneur while strengthening her coaching and team leadership skills. 
Passionate about the arts, with over a decade of experience in content creation in diverse formats and on multiple platforms, Lina is a multifaceted professional. Her background as a creative manager for national and international companies gives her the tools to advocate for social projects. She is pleased to be part of a sustainable and scalable solution with the Lazos de Agua Program. 
Lina received a bachelor of Fine Arts in Filmmaking and a bachelor of Communications and Information Sciences from the University of Bordeaux in France.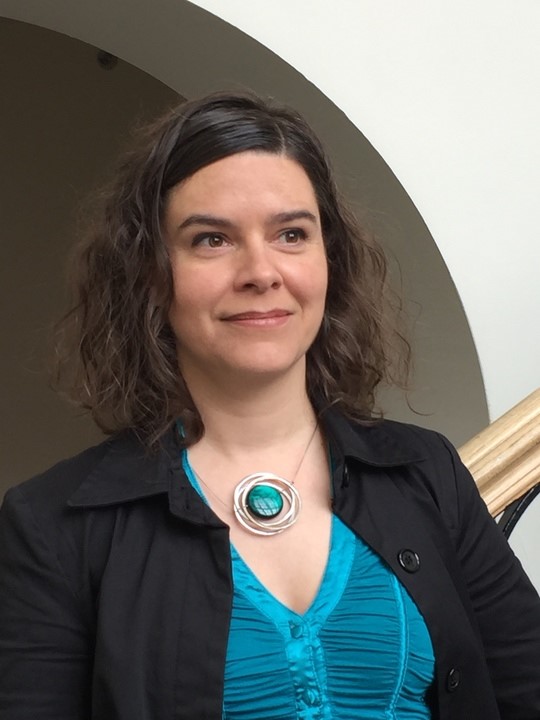 Pascale Gravel-Richard
Expert, Social Art for Behaviour Change
"Whatever the obstacle, let's find a way through it!"
Pascale Gravel-Richard collaborates with One Drop and its partners as an expert in Social Art for Behaviour Change. As an adept of collective intelligence and co-creation, she accompanies teams in project design by leveraging the complementary strengths of stakeholders in a systemic, synergistic and sustainable perspective. She then facilitates the co-production, capitalization and knowledge-sharing process for the One Drop community of practice. She also contributes to the design of training and knowledge-sharing tools.
A pioneer in Cirque du Monde, Cirque du Soleil's philanthropic program, she has acted as a social artist and trainer. Since the beginning of the One Drop Foundation, she has contributed to the development of the Social Art for Behaviour Change approach by drawing on the foundations of popular education, behavioural science and the wealth of experience of the social art partners who form the One Drop community of practice.
Founder of Consultants IN©ludo, she deploys individual and group psychometric tools to build high-performance teams capable of turning obstacles into opportunities for commitment, growth, synergy and knowledge-building.
Pascale holds a master's degree in Literature, Performing and Screen Arts from Laval University. Her thesis focuses on the alternative pedagogy of social art. Her doctoral research, co-directed in psycho-pedagogy, literature, performing and screen arts, explored co-creation as an experiential device to foster intelligence and collective action. She is certified as a TRIMA consultant for the interpretation of individual psychometric reports and team sociograms.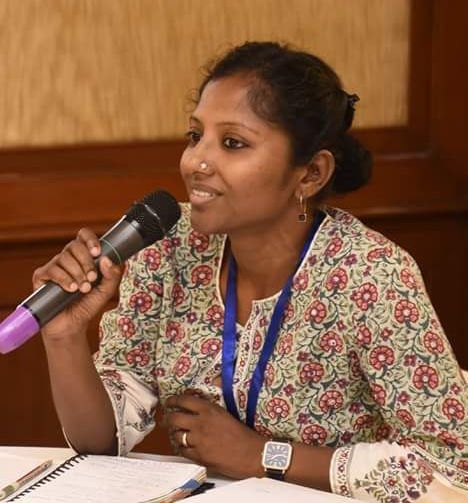 Priya John
India Country Manager (consultant)
Priya leads One Drop's work in India. For the past 3.5 years, she oversees the management of the foundation's projects in the country. Her focus is to co-develop, co-design and support the implementation of community-led water and sanitation projects. Through her work, she aims to unpack the complexities of gender and social inequalities while moving towards concrete steps to address them. The core of her work as the Country Lead lies at the intersection of art, community participation and WASH systems strengthening.
Before joining One Drop, Priya worked as a manager and researcher in many organizations devoted to public health and other developmental concerns in rural India. Previously, she has worked as Senior Research Officer with the Centre for Enquiry in Health and Allied Themes (CEHAT), Research Consultant with Ekjut and Area Convenor – Rural Extension Activity at The Energy and Resources Institute (TERI). She also worked as the Senior Programme Manager at the Centre for Child Health and Nutrition, a CSR initiative of the ICICI bank. In 2013, she was awarded a fellowship on maternal health by the Maternal Health Task Force at the Harvard School of Public Health.
She holds a Master's degree in Social Work from Delhi University and a Master's degree in Gender and Development from the Institute of Development Studies, University of Sussex.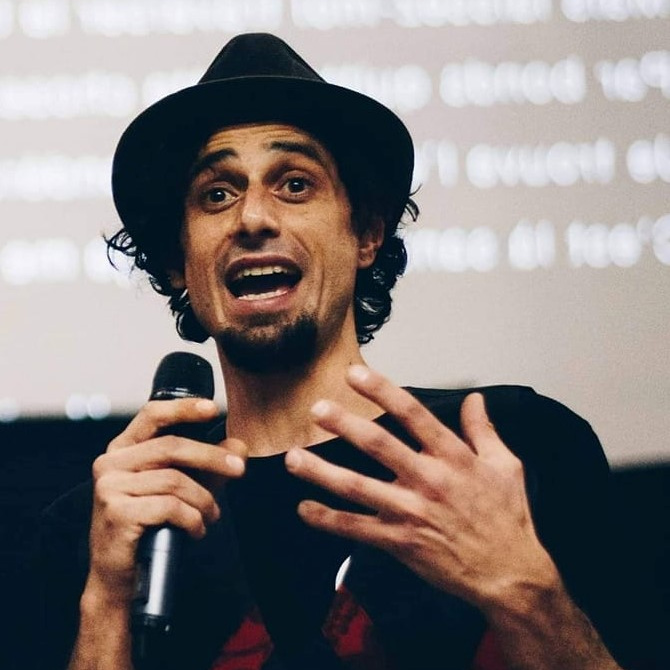 Samuel Jabour
Expert, Social Art for Behaviour Change
Samuel works hand in hand with our partners in the co-creation of social artworks for behavioural change. Passionate about experiential learning and collective creation processes, he seeks to empower the protagonists of ongoing projects by facilitating collective intelligence around existing issues.
He has gained recognition for his creativity and his ability to facilitate large-scale unifying projects. He has contributed to several innovative international development projects in Africa and Asia, as well as in Indigenous communities in Canada. For nearly 15 years, he has sought to create positive changes in individuals and communities through art.
A circus artist and musician himself, Samuel trained at the Gaspé Circus School and the National Circus School. Samuel has spent much of his life abroad performing in the street and mobilizing different communities around art. He is an experienced manager in various local and international community-based organizations. He has also worked for various projects around the world as a trainer for Cirque du Soleil's Cirque du Monde programs.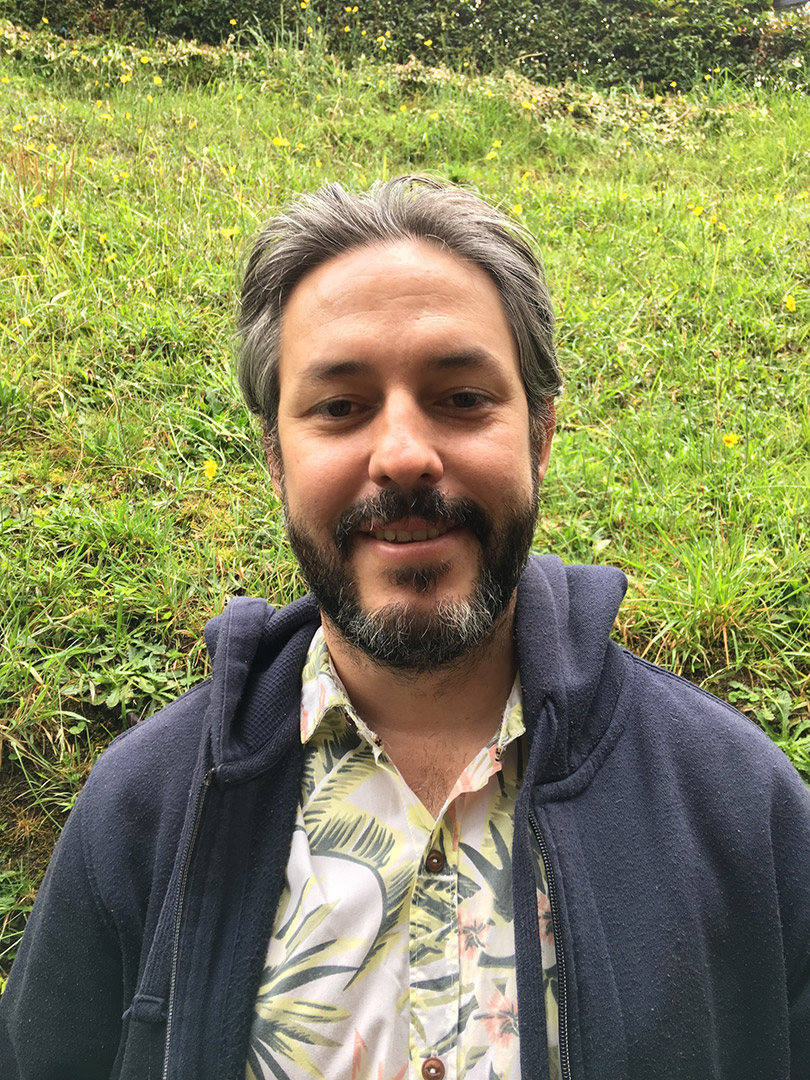 Santiago Vélez Velásquez
Field Project Manager, Colombia and Paraguay (consultant)
"I'm very fortunate to be able to impact others through One Drop's innovative projects."
Since 2017, Santiago has served as Project Manager for One Drop where he currently provides management oversight and leads coordination efforts for three projects within the Lazos de Agua program in Colombia and Paraguay.
Santiago is an engineer and a project manager with more than 15 years of experience in the design and implementation of environmental and water related projects in the private, public, academic and nonprofit sectors. Santiago has also served as a professor and researcher on topics related to water treatment and management for over 11 years in various Colombian universities at the undergraduate and graduate levels. As a consultant, he has led the design and assembly of hundreds of water treatment systems and the implementation of water, sanitization and hygiene (WASH) projects at both the regional and national level throughout Colombia. Santiago has also pursued various entrepreneurial ventures and built three engineering companies during his career.
Santiago holds a master's of Science in Engineering with emphasis in water treatment from the University of Antioquia and an engineering degree in environmental sciences.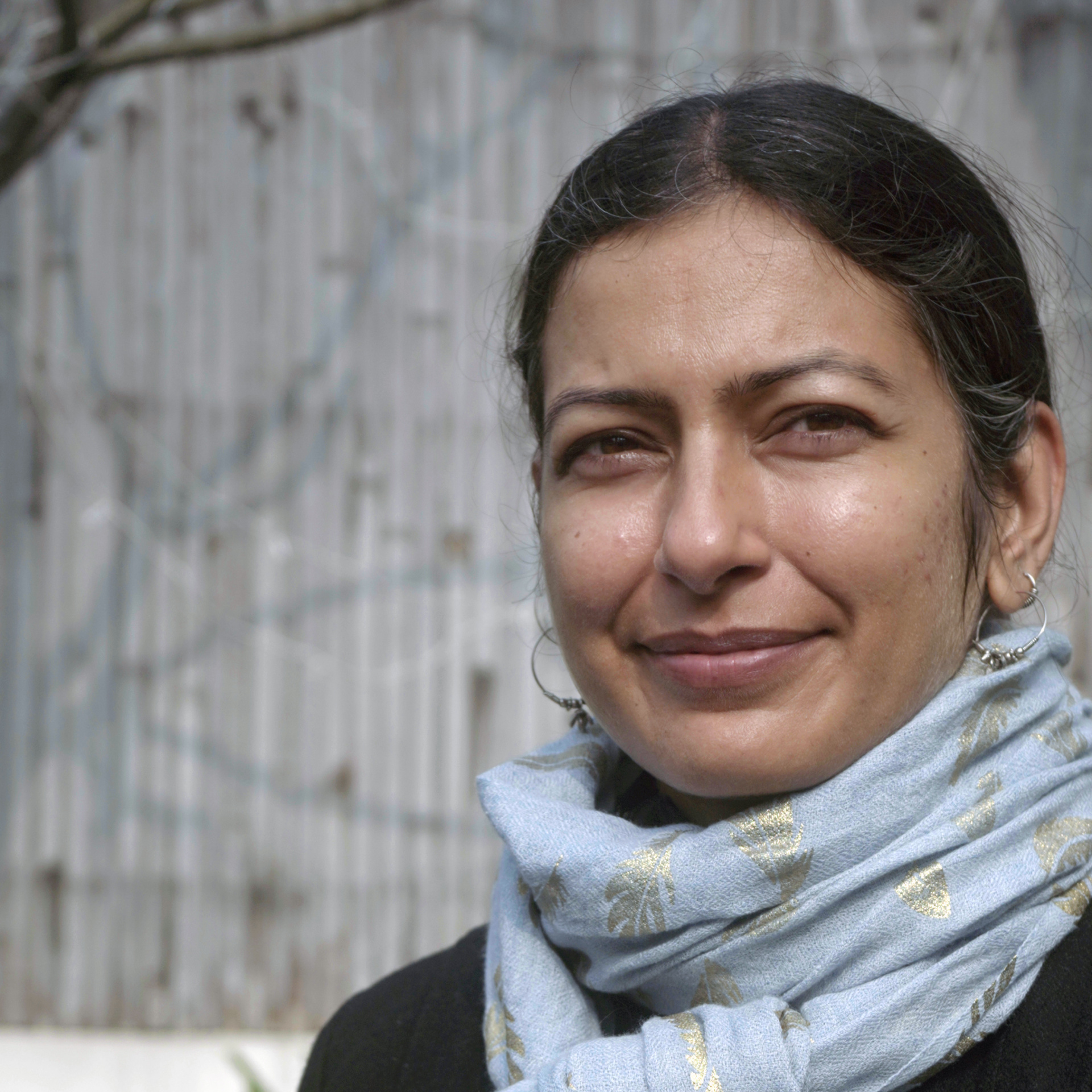 Sunayana Wadhawan
Expert, Social Art for Behaviour Change, India
Sunayana Wadhawan joined the One Drop Foundation's team as the SABC expert in India in 2020. While primarily working with our partners on developing SABC strategies and interventions involving different contemporary, traditional and digital artists and art forms, Sunayana also contributes to the country's strategy for India. She has a natural gift of encouraging community participation and is very spirited towards empowering local artists to become Agents of Change.
Before joining One Drop, Sunayana has worked with NGOs and community-based organizations in India towards participatory research and community-led initiatives for over 10 years on housing, water, sanitization and hygiene (WASH) and basic services, childcare, public transport, gender justice and human rights. Throughout her work, the focus has been building community knowledge and media, and she has been a strong advocate of the power of art to bring positive change. She has also worked as a translator with UN Women, the BBC radio and she also coordinated production for radio programs. Her passion and organizational skills have also brought her to contribute to music festivals like the first MTV India Music Summit in 2017, youth festivals for sustainability and more.
In addition to all she does with One Drop, Sunayana also does volunteer work with survivors of violence and marginalized folk artists. She also has a keen interest in music and poetry and is a musician and composer too.
Sunayana holds a master's degree in Political Studies from the Centre for Political Studies at Jawaharlal Nehru University in New Delhi, and an Honours bachelor's degree in Political Science from the Lady Shri Ram College for Women at the University of Delhi in New Delhi.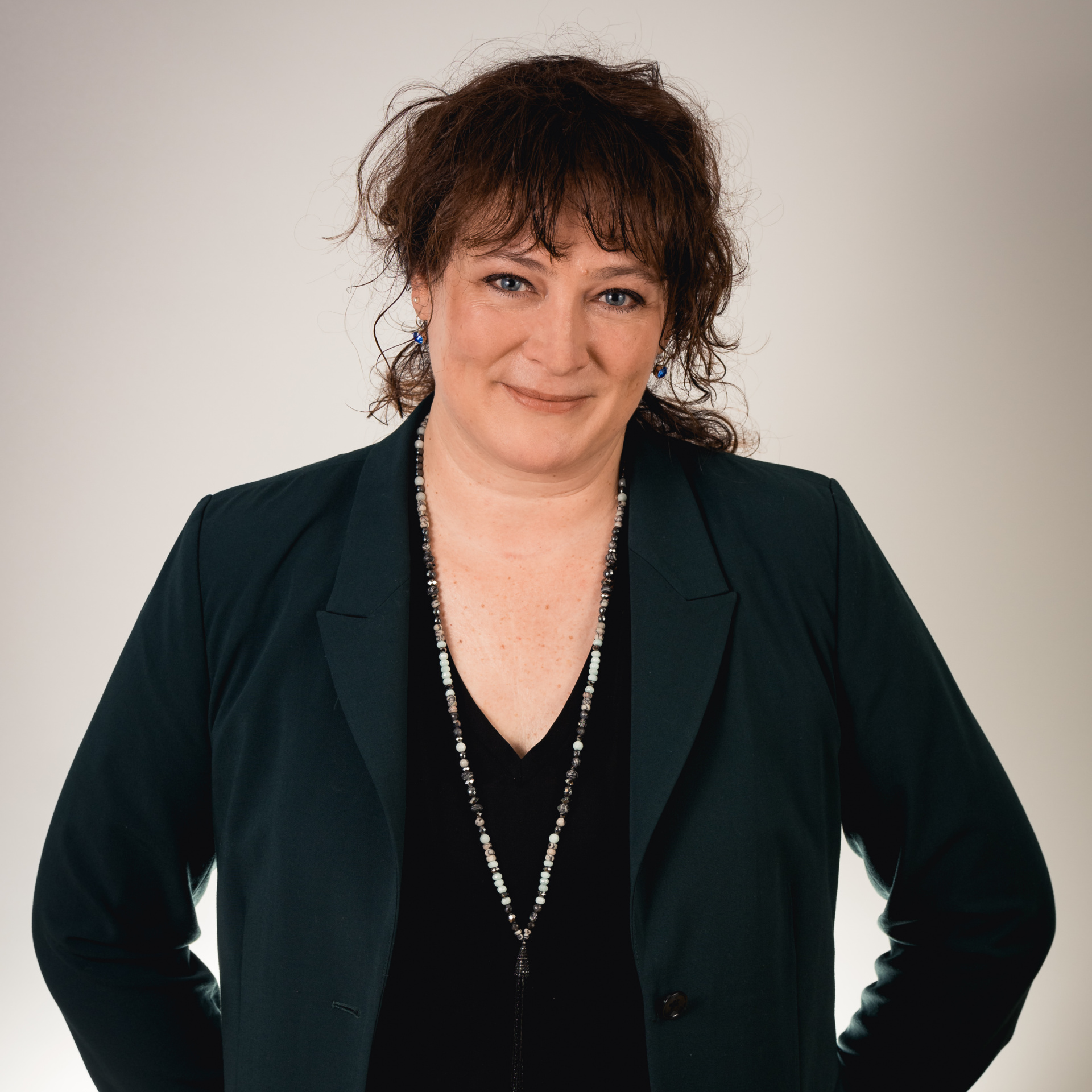 Tania Vachon
Senior Director, Social Art for Behaviour Change
"You miss 100% of the shots you don't take!"
Tania leads a team of Social Art for Behaviour Change experts at One Drop. She and the SABC team members are passionate social arts experts who co-design behaviour change interventions with local partners and artists. They accompany local change by ensuring that creativity and emotion are at the heart of individual and collective transformation. In addition to her contributions to the development of the SABC approach, she also organized 5 international events that brought together hundreds of people from around the world in a community of practice where peers exchange and share experiences. She has delivered workshops and presentations at various international events and most recently created an online course on the SABC approach that is accessible to anyone who wants to understand better the links between systemic change, water, hygiene and sanitation, and behaviour. She brings 25 years of international development experience to the team, having worked in many different contexts. She speaks three languages.
A strong team player, Tania has a particular talent for bringing people together to achieve a common goal. Whether it's breaking down barriers in the office or in the communities in which she works, her ability to connect people is put into practice every day in her role as Director of Social Art for Behaviour Change.
Tania holds a master's degree in Sociology with a specialization in International Development from the University of Ottawa, as well as a bachelor's degree in Social and Cultural Anthropology from Laval University.