Sectors of Action
Artists Are Mediators of Social Change and Must Be Involved in Building Resilient Systems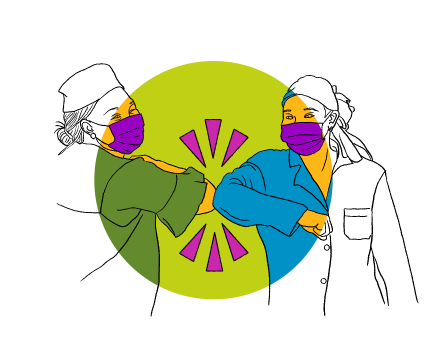 By Tania Vachon
Director, Social Art for Behaviour Change, One Drop Foundation
Original article on Creativity Culture Capital
Resilient water, sanitation and hygiene systems must go beyond building or rehabilitating water infrastructure. Art and artists have a fundamental role to play.
What does sustainable water provision have to do with culture and creativity? More than you think.
Despite billions of dollars invested in building and rehabilitating water, sanitation and hygiene (WASH) infrastructure, one in three people globally lack access to safe WASH services due to a continued failure to invest in the systems underpinning their service delivery1. It is increasingly clear that sustainable change will only happen if user needs and desires are centred in the development of these systems. And what do humans do? They behave following rules dictated by societal and systemic norms and values. As such, behavioural changes at a community level are needed to start and maintain WASH systems in perpetuity. One Drop Foundation's A.B.C for SustainabilityTM model suggests that sustainable systemic changes require an integrated solution that improves access to water infrastructures, encourages a change in behaviours and supports revenue-generating activities. Understanding a complex system from a behavioural lens is not always obvious; however, we are encouraged that more governments and international agencies recognise the linkages between collective behaviours and policies.
The One Drop Foundation has collaborated with hundreds of artists in over 14 countries, for over 13 years, to increase WASH behaviours such as handwashing with soap and water, and increase the use of latrines to end open defecation and to improve menstrual hygiene management. These behaviours have a significant impact on people's health and global wellbeing – especially on the lives of girls and women. Art, and artists as catalysts of social change, have been at the centre of One Drop Foundation's innovative Social Art for Behaviour ChangeTM (SABC) approach, recognising the fundamental role that emotions play in human decision-making processes.
Neuroscience has demonstrated the limited impact that rational thinking has on decision-making and shown how triggering emotions and involving individuals in the change process are more likely to result in sustained changes. As individuals in communities participate in creative and participatory processes – what we call social art – we believe they are much more likely to adopt healthy behaviours individually and as a community, changing social norms and thus improving their health and the health of their families.
Supporting local artists in communities plays an instrumental role in this approach. Through their deep connection to the local context, through their imagination and creativity, the artists generate a fun and enabling environment, translating complex and often taboo issues into accessible formats that inspire, activate and sustain change. They bridge the art with the non-art and, by doing so, become the mediators of individual and collective change. Projects implemented in the field, in collaboration with international organisations, give social art partners and artists a platform to drive collective intelligence: train, explore, elaborate, innovate and share their experiences, learnings and insights so that others can apply them and install an iterative process of innovation and knowledge.
We work to inspire creative leaders from traditionally excluded populations to professionalise and to become leaders of systems change.
In Burkina Faso, our partner Espace Culturel Gambidi (ECG) started as an organisation that only implemented SABC interventions. After many years of being responsible for delivering these SABC interventions under the supervision of WASH organisations, ECG was asked by the One Drop Foundation to lead the project through an SABC lens, with key contributions from WASH experts. We work to encourage this type of outcome and inspire creative leaders from traditionally excluded populations to professionalise and to become leaders of systems change. This can serve as a model of decolonisation of practice in the development field and amplify marginalised voices.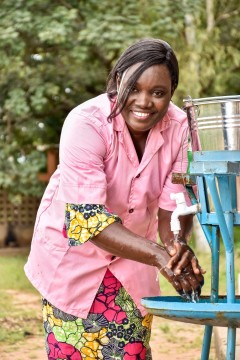 Burkina Faso, Saniya So+ Project
Photo credit: Espace Culturel Gambidi
Revisiting behaviour change strategies such as Community-Led Total Sanitation (CLTS) by adding social art is an example of how artists act as mediators of social change. In one of our projects, two art groups developed a theatre-debate show on open defecation, while others accompanied this with the creation of murals on the use and maintenance of latrines. Those interventions were implemented within communities as a special opportunity for exchange, debate, engagement and collective action. The objective was to 'produce cumulative and positive effects on the community – that is, psychosocial conditions conducive to the adoption and maintenance of new behaviours. These conditions include the development of psychosocial skills such as self-esteem, empathy, self-confidence and interpersonal trust, self-efficacy, a sense of belonging, and collaboration2. Thanks to this 30-month intervention, the proportion of built latrines being used and properly maintained increased from 36% to 98% in 2019.
There is often some resistance to collaborating with and recognising social artists' contribution to WASH projects. The resistance is often because results coming from artistic interventions can be non-tangible ones that are more difficult to assess than the number of latrines constructed, for example. Furthermore, artists are victims of strong prejudices and are often considered as both non-essential partners in development projects and non-essential citizens. If they are women from rural communities, they face even more challenges and their prospects of pursuing an artistic career are negated.
We need to recognise the contribution of the creative sector beyond just the quantitative numbers. Local creative leadership is essential in the WASH ecosystem. Shouldn't evaluation parameters evolve along with innovations?
Community-based and -driven creative processes are essential for human development, social cohesion and collective self-efficacy. Espace Culturel Gambidi is now leading a cross-francophone community of practice composed of artists and behaviour change experts in a WASH project by providing local artists with the skills to be involved in the digital transformation of the sector, especially in rural environments.
We would like to see different actors valuing and investing in culture and arts as catalysts for social change. If we want lasting change, we need to shift the perceptions of those maintaining traditional ways of collaborating in development projects. Why not break down the systemic barriers to collaborating with art and culture? Bring theory to practice in an easy and fun way using social art. Water crises and major health threats such as pandemics need a change of paradigm. Funders should be open to innovating and shifting ways of addressing challenges, analysing them through new lenses while supporting local arts-based civil society organisations and governmental efforts towards delivering the Sustainable Development Goals. Art has the power to trigger emotions, actions and sustainable change. Together, let's turn art and water into action.
References
1 WHO-UNICEF, 2019
2 https://www.onedrop.org/workspace/uploads/files/case-study-clts-sabc-en2020.pdf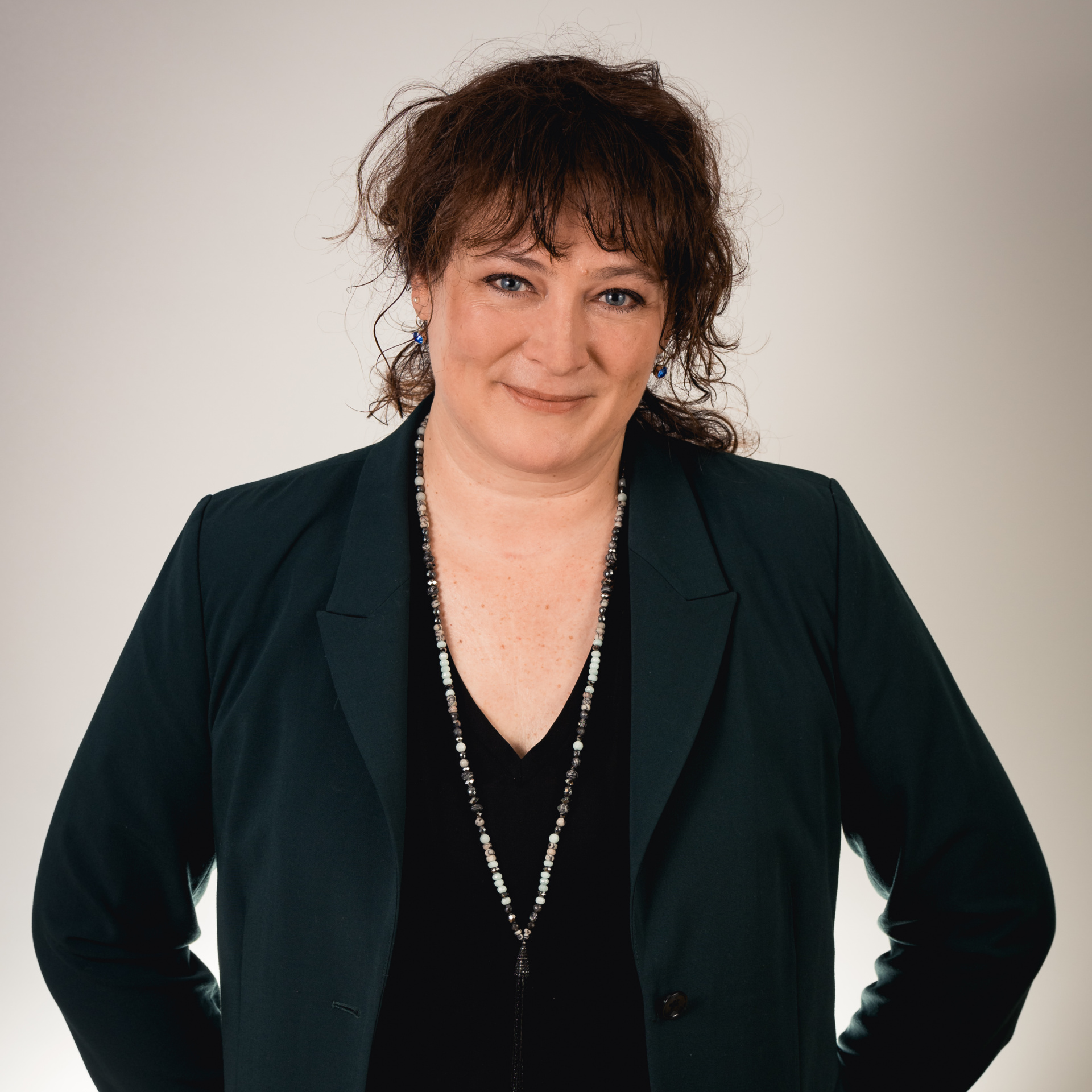 Tania Vachon
Senior Director, Social Art for Behaviour Change
"You miss 100% of the shots you don't take!"
Tania leads a team of Social Art for Behaviour Change experts at One Drop. She and the SABC team members are passionate social arts experts who co-design behaviour change interventions with local partners and artists. They accompany local change by ensuring that creativity and emotion are at the heart of individual and collective transformation. In addition to her contributions to the development of the SABC approach, she also organized 5 international events that brought together hundreds of people from around the world in a community of practice where peers exchange and share experiences. She has delivered workshops and presentations at various international events and most recently created an online course on the SABC approach that is accessible to anyone who wants to understand better the links between systemic change, water, hygiene and sanitation, and behaviour. She brings 25 years of international development experience to the team, having worked in many different contexts. She speaks three languages.
A strong team player, Tania has a particular talent for bringing people together to achieve a common goal. Whether it's breaking down barriers in the office or in the communities in which she works, her ability to connect people is put into practice every day in her role as Director of Social Art for Behaviour Change.
Tania holds a master's degree in Sociology with a specialization in International Development from the University of Ottawa, as well as a bachelor's degree in Social and Cultural Anthropology from Laval University.