India
The Sheohar 1 Project
Photo 1 of 5 - Multi-layer farming
Photo 3 of 5 - Street theatre
Photo 4 of 5 - Film screening
Photo 5 of 5 - Sanitary pads
Photo 1 of 5 - Multi-layer farming
Photo 3 of 5 - Street theatre
Photo 4 of 5 - Film screening
Photo 5 of 5 - Sanitary pads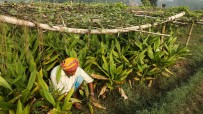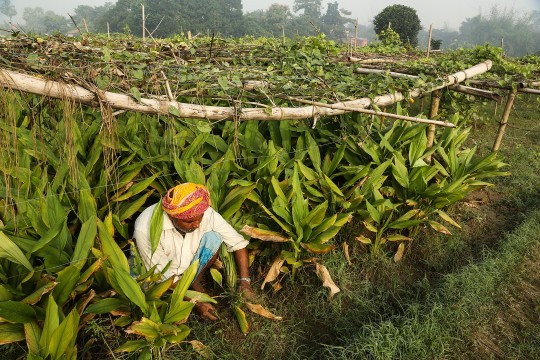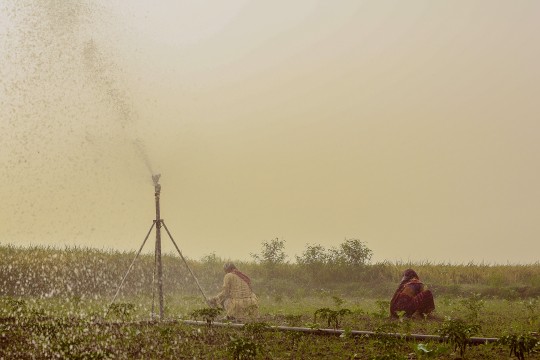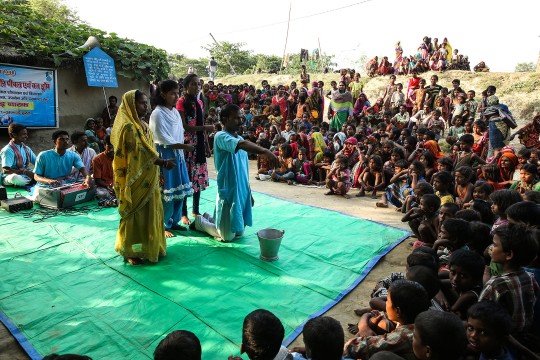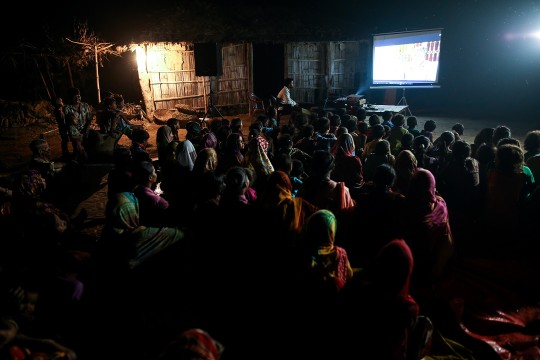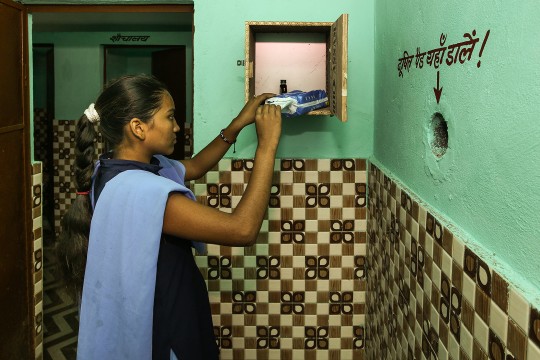 The Sheohar 1 project improved the quality of life for 250,000 people in the Sheohar district of India, through reliable access to safe water and sanitation. The project's initiatives were supported through social art, microloans, livelihood interventions, and the establishment of sanitation enterprises.
250,000
Targeted population
4 years
October 2014 to September 2018
District of Sheohar, Bihar
India
One Drop thanks United Technologies Corporation and the Royal Bank of Canada Blue Water Project, the project's funding partners, as well as Water For People and Water for People India Trust, the project's executing partners — for making this life-changing project possible!
The Sheohar 1 project followed One Drop's A·B·C for Sustainability model and Water For People's Everyone Forever approach. Our organizations worked together and collaborated with local governments, social art partners, community organizations, and private agencies, to improve quality of life for residents of the Sheohar District.
Access
The aim was to improve sustainable access to safe drinking water, to water destined for production purposes, and to sanitation facilities, for communities in the Sheohar District.
Behaviour change
This project used SABC interventions to increase the adoption of healthy practices around water, sanitation, and hygiene in Sheohar.
Capital
The Sheohar 1 project increased the income of project participants (marginal farmers and landless farmers) in the Sheohar region.
RESULTS
had their living conditions improved by this four-year project
269,700 people participated in the project's multiple social art initiatives
(multidisciplinary shows, street theatre, films, school workshops, etc.) which were held in schools and communities throughout the region.
The project reached 12,000 farmers
through activities that centred on improving work capacities and dependable technologies, with a focus on increasing the farmers' yields
A NEW PROJECT IN THE SHEOHAR DISTRICT