News
One Drop's 2020 Year in Review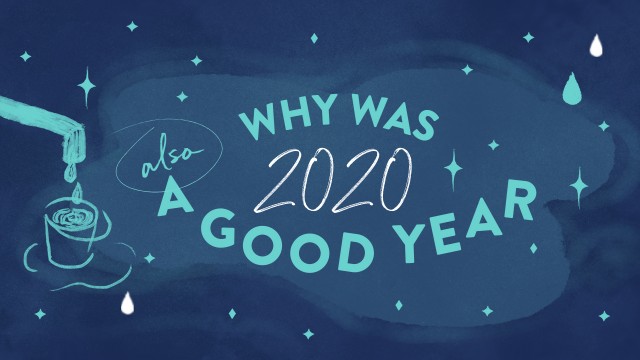 Let's also celebrate the good that came out of a very challenging year
2020 has put a spotlight on the importance of universal and equitable access to safe water, sanitation, and hygiene (WASH). Our work has been integral to the pandemic response in our project areas, but paradoxically the physical presence that has always been central to the One Drop Foundation's technical assistance and social art activities has been restricted. Confronted with this dilemma, we have been able to flip challenges into opportunities, something that has only been possible thanks to all of our partners and donors.
With a bolstered commitment to our vital mission, we tapped into our values of collaboration and innovation like never before. We leaped into an unprecedented digital transformation throughout all of our operations, from the way we generate revenue, to the way we bring about positive change in the most vulnerable communities.
Earlier this year, reinventing our Social Art for Behaviour Change™ (SABC) approach without social contact felt like an impossible task. Surmounting this obstacle made us and our executing partners more resilient. The journey led to the virtual co-creation of SABC tools by artists and community members, tools that have been shared in their communities to amplify the most simple and powerful hygiene practice both during and beyond COVID-19: handwashing with soap. Some examples among many include the song "Chucuchú a cada hora [Chucuchú all the time]" and the short film "Po potî agueru tesãi [Clean hands bring health]", which were dreamed up by our ConvidArte Project in Colombia and our Ykuaa Project in Paraguay. Featuring Haitian health care providers and a Malian mother-in-law, our PRISMA2 and Beseya Blon projects created short video clips about handwashing and other preventative measures against COVID-19.
Malawi Project : key behaviours during Covid-19 pandemic. A musical Social art for Behaviour Change (SABC) initiative that reminds key practices like handwashing and physical distancing, by artist SKEFFA.
Without the ability to travel, it was necessary to fast-track the digital transformation already underway on how we deliver technical assistance to our executing partners. This provided us with an opportunity to change methods and reinforced both the scale and sustainability of our impact. The expertise we bring to the behaviour change and WASH sectors will be shared via an e-learning platform that we have been developing hand in hand with IRC for the WASH Systems Academy. Thanks to the contribution from the Royal Bank of Canada Foundation, this digital shift occurred in regions as remote as the Arctic, where the Pirursiivik Project teamed up with a regional working group, researchers, and designers to create a digital knowledge sharing solution where traditional knowledge – as well as information on water, food production, and social art – will be accessible to Northern growers.
The pandemic also had an impact on our fundraising initiatives, leaving us with no choice but to reinvent our philanthropic events as digital initiatives. When our annual global event One Night for One Drop was cancelled, we joined forces with Cirque du Soleil and MGM to present an online special with a selection of acts from past editions. To date, the livestream has garnered more than 2M views. We also launched five online auctions, including our Holiday Auction, our first-ever wine auction in partnership with Artcurial, and TIME COUNTS, an auction consisting of watches and time-related experiences generously donated by celebrated personalities and conducted by Phillips Auction House in collaboration with the Prince Albert II of Monaco Foundation. We were also lucky enough to have the unwavering support of partners like Audemars Piguet and Valmont for bespoke campaigns.
Resolving each of these issues underscored our belief that global challenges like our mission can only be tackled collectively. In this pandemic, we are particularly grateful to government collaborators in Malawi, Mexico, Rajasthan (India), and Paraguay, as well as our Lazos de Agua Program partners (the Inter-American Development Bank, The Coca-Cola Foundation, and Fundación FEMSA). Together, we can reach spaces that could not be reached alone. We are equally thankful for our partnerships with the METRO Water Initiative and United Technologies Corporation in funding Sheohar 2 and Boond, two projects in Bihar, India that are distinguished by their emphasis on gender equality.
All of these partnerships and innovative fundraising initiatives have allowed us to continue prioritizing access to WASH services with attention to behavioural change not only at home, but also in schools and health care facilities. Together with other organizations – collectively referred to as the Trailblazers – the One Drop Foundation continued to invest in schools and health care facilities this year. We designed three new projects in partnership with the Conrad N. Hilton Foundation: Saniya So+, SCOFI, and Beseya Blon. Thanks to our PRISMA2 and InPATH projects (both co-financed by Global Affairs Canada), as well as our Nicaragua and Quiché projects, health care facilities and schools were more prepared to face the pandemic than the shocking number of schools and facilities around the world that still lack basic WASH services.
Thank you to our partners for making this essential work possible. Thank you to the communities we work with for sharing their cultural and artistic diversity and showing so much resilience. And thank you to our collaborators for supporting us in a COVID-19 response plan that is based on flexibility, digital technology, and creativity.
Together, we will soon have sustainably transformed the lives of more than 2.1 million people. We are proud to have successfully brought our ECED-Sahel Project in Burkina Faso to completion.
Despite all the curveballs the last 12 months have thrown our way, we have demonstrated that our core value of collaboration is what keeps us so strong and agile. Most importantly, we have proven that even in the face of adversity, we can change the world.
Which is why we believe 2020 has also been a good year.
Together in 2020, we turned water into action.
*Water, Sanitation and Hygiene in Healthcare Facilities – The 2020 Trailblazers